Sunday, April 16th, 2023, at 7:54 a.m. (MST), a request for help was received from Colorado. Josh Ready had his 4Runner at a pretty precarious angle on a trail after sliding on the ice off the road.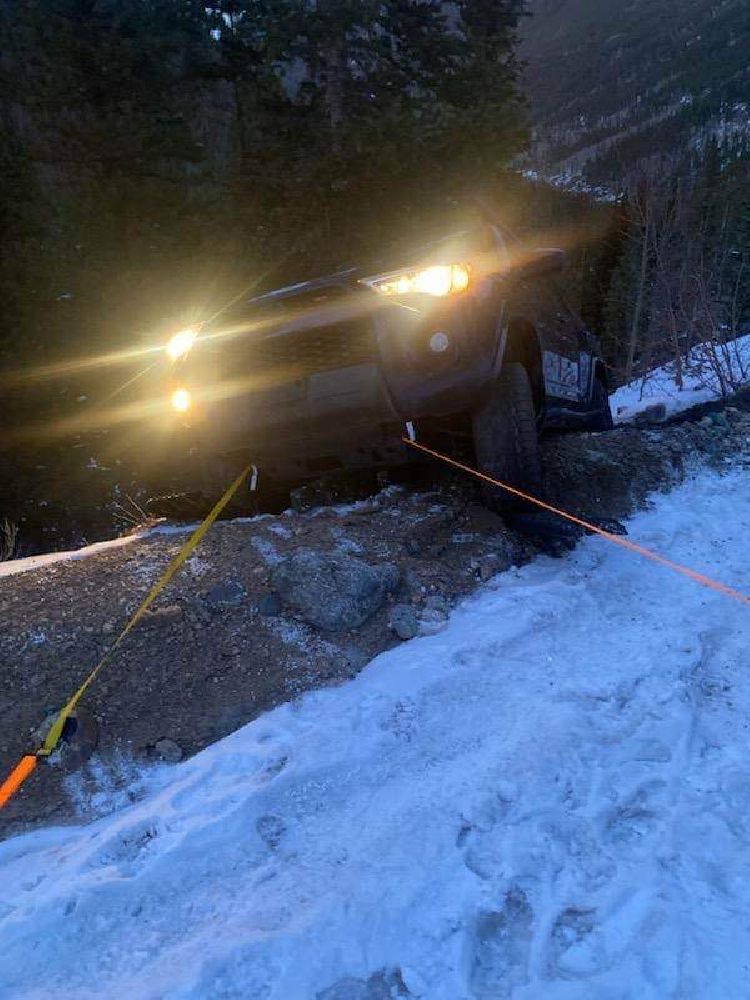 The request was handled by a local administrator Kanan Best. He contacted the requester and verified the location and situation.
By 8:17 a.m., the request was submitted to volunteers, and Nicholas Albright, another admin and volunteer in the area, took over the request. Also Curt, Boyll joined the recovery.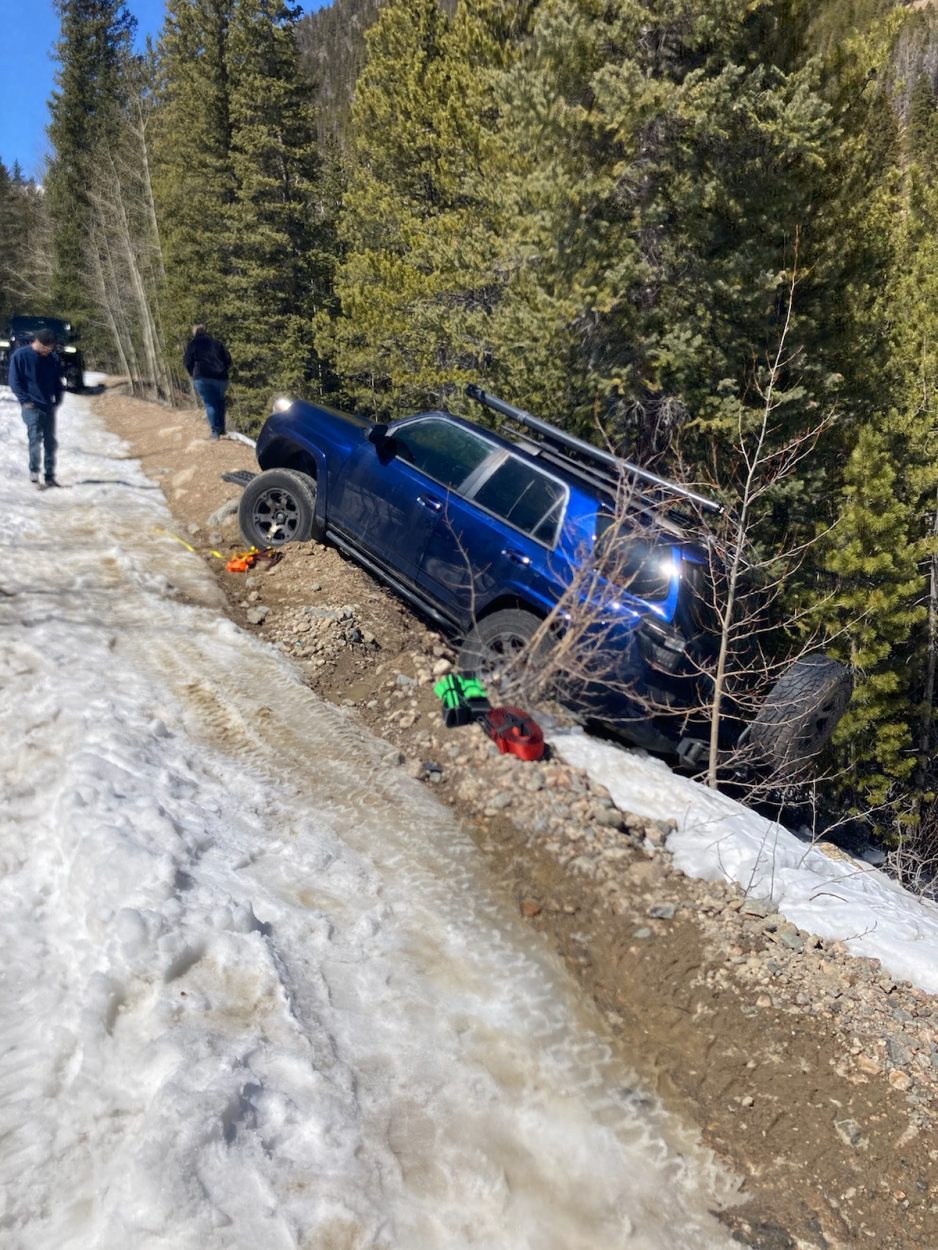 Nicholas sent us a good report and photos, and he made an awesome video we are sharing here, if you want to see more recoveries like this one in Colorado, subscribe to his channel, he uploads some awesome videos.
From Nicholas: "Yesterday around 8 p.m., Josh slid off the trail on some ice. He worked for several hours to self recover but ultimately decided to stabilize the rig and wait for assistance in the morning. Josh put the call out over the Offroad Recovery Portal; Curt, Nicholas and Noel responded to the George Town area from the Boulder Area, approximately 20 minutes before the RP arrived. We used this time to prep our rigging and come up with a game plan for the recovery.
Upon arrival we found a Toyota 4Runner up against a tree. I'm calling this Josh's Christmas Tree, because it quite literally saved his life.
Curt brought his Trailboss with a front mounted 9500 pound winch and we redirected off of a stable tree about 50 feet up hill from the vehicle. This line came back down and attached to a Rhino USA Hitch Receiver. Curt's multiple winch extensions came in handy as we had some steep angles to work with.
Nicholas used his Jeep Gladiator with a 12,000 pound winch and tried pulling forward with a double line snatch ring pull as Curt relieved side tension. The double line pull started moving the front of the vehicle, however it was not positioning how we wanted and we opted to re-rig with a single line redirect from an uphill tree. Josh shuffled through about 4 feet of snow to help attach rigging and run lines. He was a huge help in his own rescue!
The double winch setup with single line redirects got the job done and the rig was safely recovered. After recovery, there was a small 4 inch wide abrasion and minor dent just above the passenger side rear window, caused by sliding into the tree. Additionally the passenger side rear tire had popped off the bead. Once fixed, the customer was able to drive his rig out with no other damage and no damage caused by the recovery itself.
This is a good reminder that many of the trails still have ice below the snowpack and a fun evening out can turn deadly very quickly. Always wheel with another rig and let someone know where you're going. Josh is a great guy and said he learned a lot from this experience. "