Here is our Geo Box #2. Part of our summer fun, we are organizing with 4WParts of Tigard. This is the second of a series of Geo Caching Boxes with some prizes inside. This second one is located in University firepower trail #10 Trail in Browns Camp. GPS N45.594139, W123.383621.
The second box is not too hard to find, it is behind some dead trees. Just follow your gps coordinates until you get near, than walk around the trail. Box will be no more than 50 feet from the trail. Good luck!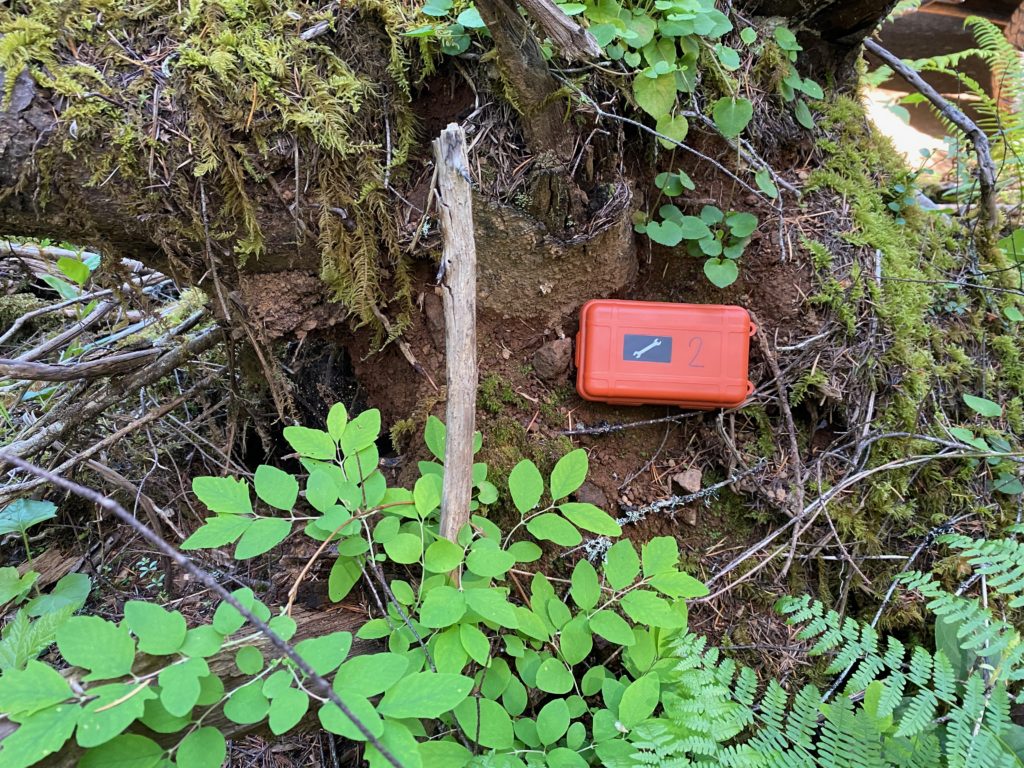 The prices for the second box are a kinetic rope, an ARB deflator, a Smittybilt compact tire repair kit, a 4WP water bottle and a 60 year anniversary 4WP shirt!.
Instructions are inside the box. Good luck guys!