by Jeff Zurschmeide / Pamplin Media
The 2022 GMC Sierra 1500 AT4X is an ultimate off-road machine that is also comfortable enough for everyday driving.
GMC is well known as General Motors' premium truck and SUV brand, but over the last few years, the company has been raising the bar for off-road capability. The AT4 and now AT4X trim levels have added features usually associated with aftermarket four-wheel-drive shops as factory equipment. This is good for consumers because it means you can get the truck you really wanted, with full warranty protection.
The Sierra 1500 is GMC's full-size half-ton model, but don't be fooled by that designation. In the AT4X trim with a crew cab, the Sierra 1500 can carry up to 1,420 pounds of payload, including passengers and cargo, and it can tow up to 8,900 pounds. In other trim levels, the Sierra can pull up to 13,000 pounds.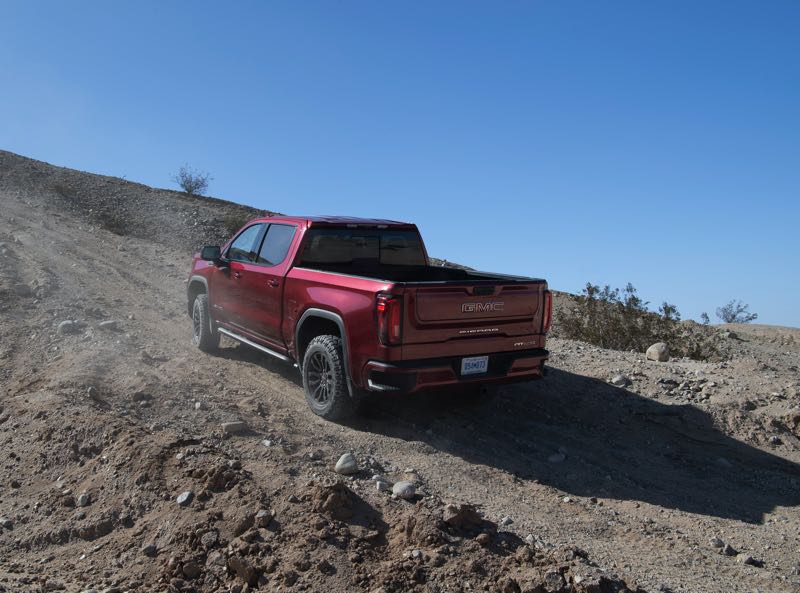 When you buy the AT4X trim, the package starts with GMC's most powerful V8 engine. The 6.2-liter V8 delivers 420 horsepower and 460 pound-feet of torque, made even more effective with a 10-speed automatic transmission. A shift-on-the-fly transfer case allows you to choose traditional high-range or low-range four-wheel drive, or Automatic mode, which acts more like a modern all-wheel drive system, engaging the front wheels as needed for traction. Unlike older systems, you can leave the Sierra in Automatic mode all the time without putting stress on the equipment.
To read the rest of this story click here.