Thursday, March 9th, 2023, at 6:20 PM (PST), we received a request for an offroad recovery from central Oregon, about 7 miles east of La Pine. Dayten Mooneyham sent the request. He provided the coordinates, but they were wrong.
The request was passed to volunteers at 6:35 PM. A bunch of volunteers got involved in the conversation, trying to organize the recovery in our lobby.
By 6:44 PM, we had Travis James, a local volunteer taking over the request and on route to Dayten.
At 07:48 PM Travis announced: "The coordinates he gave me were wrong. We're heading to the coordinates that were originally put on the map now I guess there's another guy stuck out here as well we're heading towards his direction."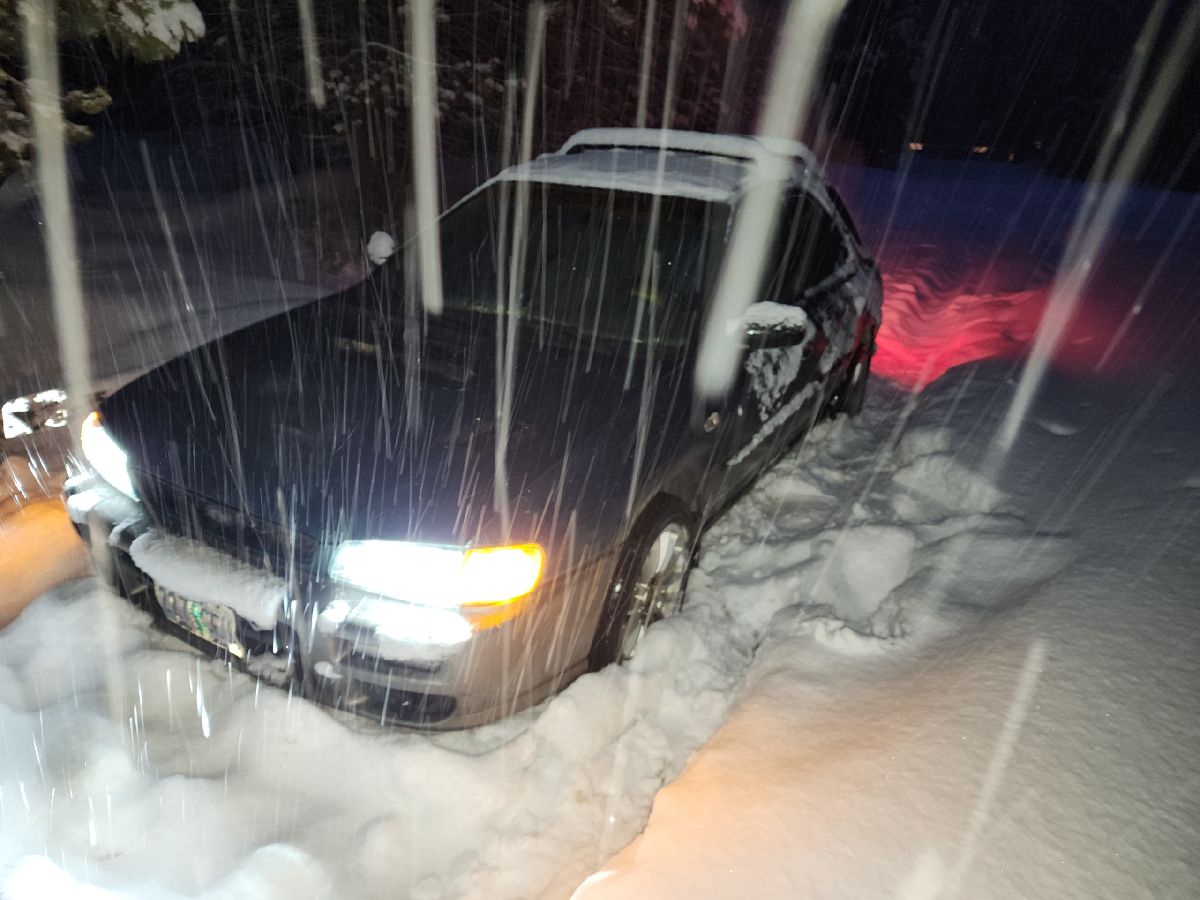 At 08:10 PM / Travis: "I am heading to second party following tracks. First party is still M.I.A"
08:13 PM / Travis: "With the snow being as deep as it is in the vehicle, he is in I've got a hunch, 44 road might be where he is. Going to take 44 Road on the way home from my current location here in wickiup"
30 minutes later, and after spending a while looking for Dayten, Travis arrived at 8:46 PM.
At 8:57 / Travis: "Initial stuck Subaru is moving slowly, but surely. I will let everybody know when I make it home safely."
By 10:08 PM, Travis announced he got Dayten out.
Excellent work from Travis, and all volunteers who remained online and offered help in case of need.