Oregon Offroad Recovery. Sunday, October 1st, 2023, at 10:13 a.m., we received a request for help near Crescent Lake. The requester, Christopher Hill, sent us this information: "Hi, I have a hard time submitting a request for a recovery; cell service is very spotty. But I have a Chevy Silverado 4×4 on a side road off FS-6020, I think, not positive, the road I'm on follows the power lines. Most of the road is dry and hard-packed, but my truck is stuck right where the mud starts. The trail north of me is all mud; coming up from behind is all dry-packed. I walked up the road until I got cell service, but I will head back to my truck if I can get this going. / I'm with the vehicle."
We immediately contacted Christopher, and after verifying his location, we started looking for help. We submitted the ticket to volunteers at 10:16 a.m. By 10:19 a.m., Dayten Mooneyham, a local volunteer, took over the recovery. Just 6 minutes after Christopher submitted the request… That has to be some record!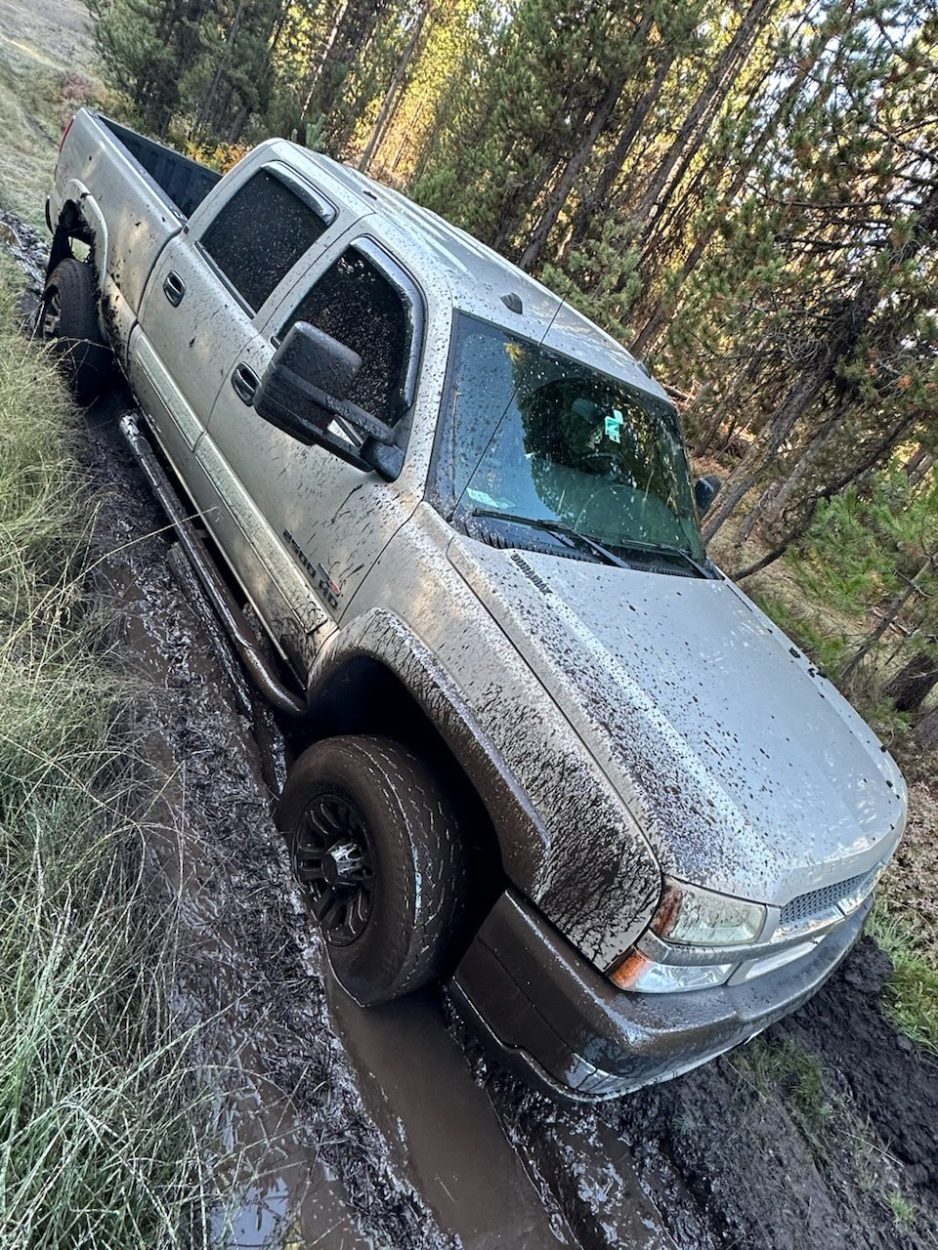 By 11:37 a.m. Dayten closed the request; he got Chris out and sent us just a quick note: "It's Hella soupy. Got a mud bath ?"
Thank you, Dayten; awesome job with this Offroad Recovery in Oregon.
---
If you would like to receive a text message when we get a request near you, create your account here: https://offroadportal.org/signup.