10:43 p.m., Monday, we got one last recovery for the day; David sent a request for help from Grant Pass.
The ticket read: "I came from granite hill road as soon as I started going down. I realized that it might be very difficult… if not impossible to drive back up again… so I was hoping there's an opening on the bottom… however, I've not confirmed whether there is or not.. now around a slight curve, I started sliding to the edge and I'm just about there so I've stopped and I'm trying to figure out a way to salvage my car with all my things inside."
A few minutes later, at 10:47 p.m., we were contacting David. We have a set of standard questions we always submit, he replied within seconds. That's a good sign. At least we can now go back and forth and coordinate what needed to be done.
I prepared the ticket, added some notes, and submitted it to people in Josephine county. I was looking for people with experience, a winch, and available on Monday. There were only 4 or 5 on the list, so I added Jackson county. We invited a total of 16 volunteers to the lobby. Out of 16 invited, 14 jumped into the lobby.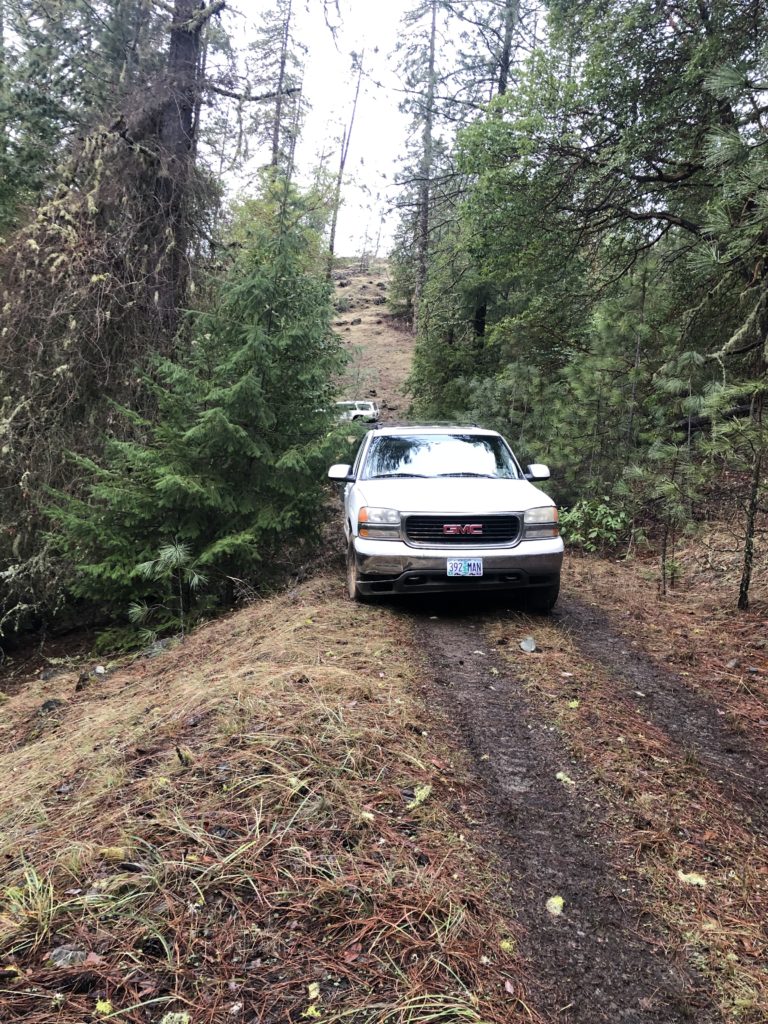 First to engage was Matt Ochoa, who suggested to contact David back and ask if he could wait for daylight. David was ok with spending the night. A few minutes later, we decided to wait until the morning within the group in the lobby.
Matt was available in the afternoon, so I expanded the search into Douglas county. At 6:24 a.m., Paul Morgan, from Jackson county, left a note in the lobby. He was engaged and attending to the request.
At 7:38 a.m., he reported arriving at the scene and by 8.35 a.m., he closed the ticket, so I got a text notification letting me know he was done.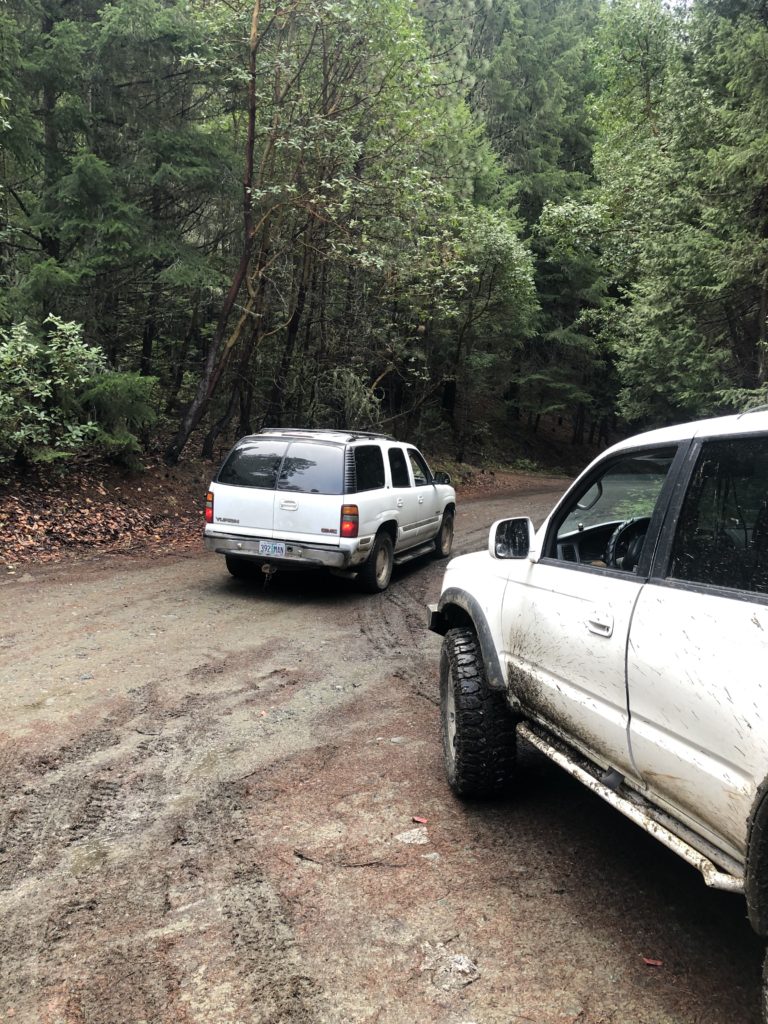 He later send us photos and, a short description.
From Paul:
The recovery went well. I didn't need any recovery gear; I just pretty much drove it out for him. It was less than a secondary road, and he went down it for about 3/4 of a mile. It could have been a lot worse, but I aired him down to 15 pounds and drove it right out.