We received a request from Oregon for an offroad recovery on Tuesday, September 26th, 2023, at 10:30 a.m. (PDT). Jordan Cox, the requester, asked for help recovering a Tacoma that her husband crashed into a tree when he ran off the trail.
The request information read: "Grey Toyota Tacoma. Slid off the main road into a tree near an embankment. Vehicle is not running. Owner can meet with volunteers on main road (hwy 26) to handle keys. The stuck Tacoma needs to be extracted and brought down to Highway 26 for a towing company to pick it up. We need to keep the truck cap attached to the truck bed. / I'm not with the vehicle."
We contacted Jordan just a few minutes later and verified the GPS coordinates and situation. After that, we submitted the request to local volunteers.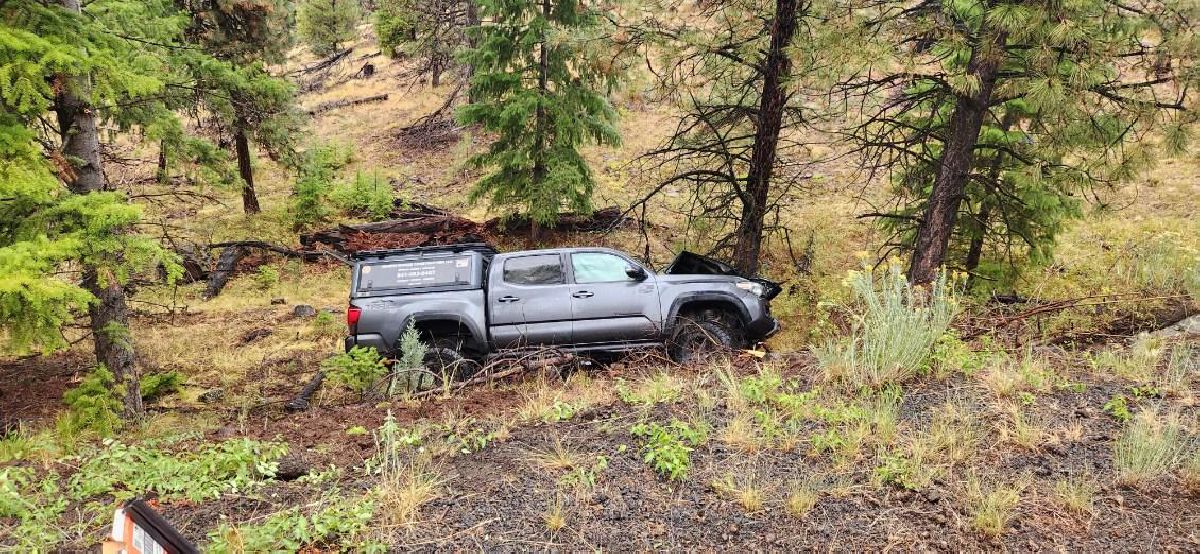 Jordan mentioned that she needed the Tacoma towed to a shop for insurance purposes, and since we don't offer towing, I also connected with Casey, who offers towing in Oregon for an offroad recovery situation.

From the volunteers, Casey Ladelle and RJ Reed offered to help. Casey coordinated with RJ, and both traveled there on Casey's wrecker.
By 2:40 p.m., Casey and RJ were at the scene, and by 3:10 p.m., they closed the request. They got the vehicle out and on their way to the city. Later, RJ shared a few more photos with us.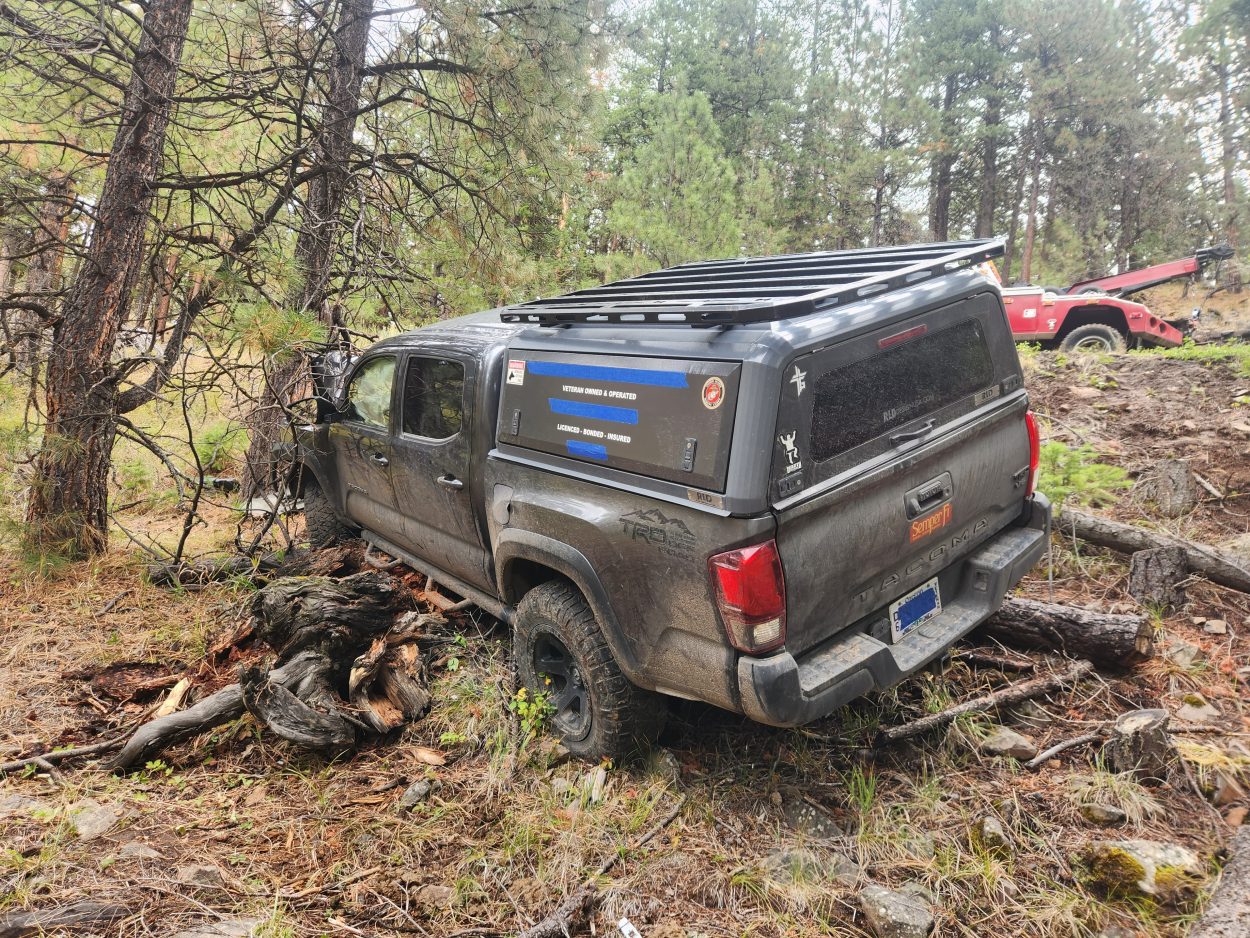 Also, Casey submitted a few photos to share.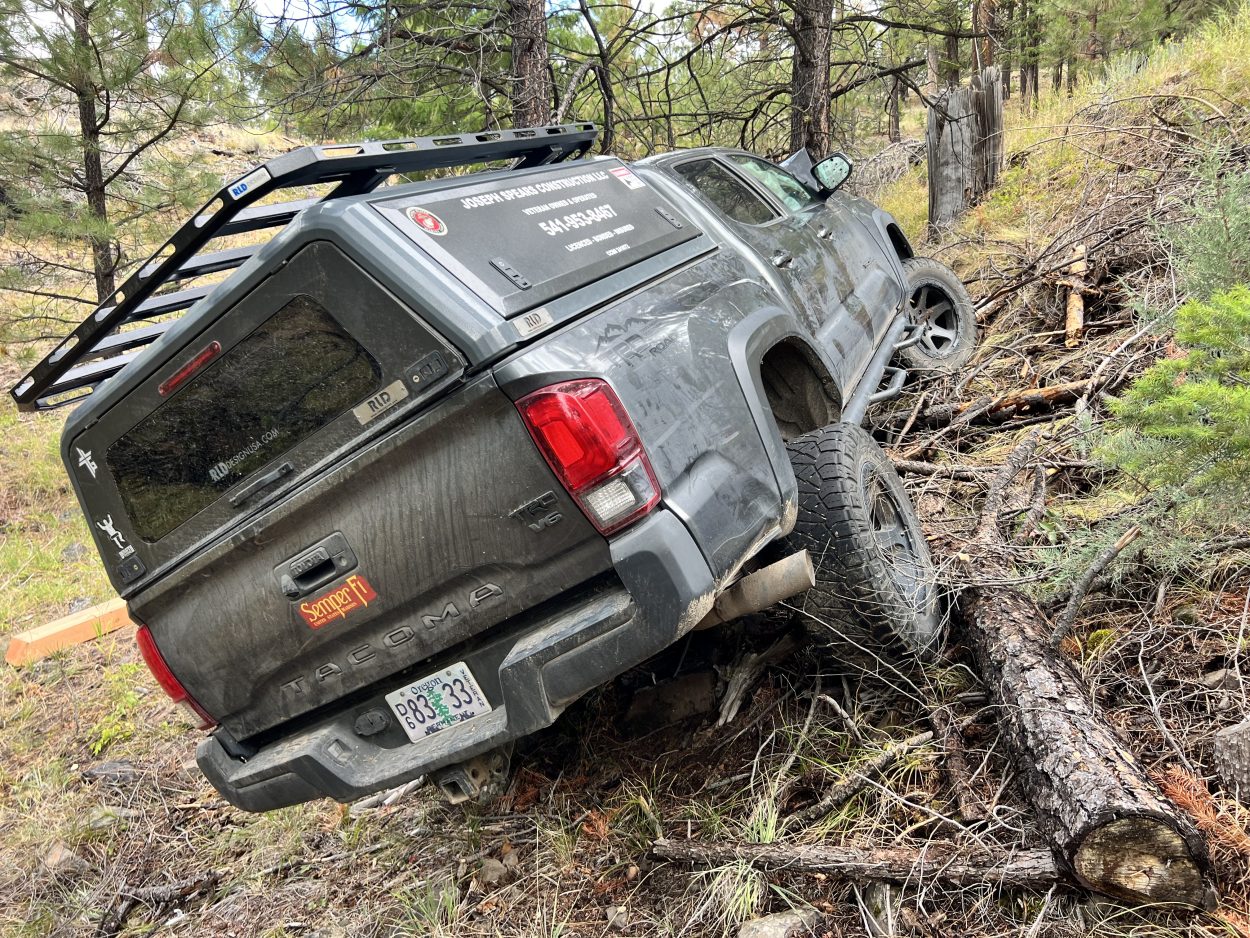 We appreciate Casey and RJ's help with this recovery. Great job!
---
If you like to receive a text message when we get a request near you, create your account here: https://offroadportal.org/signup