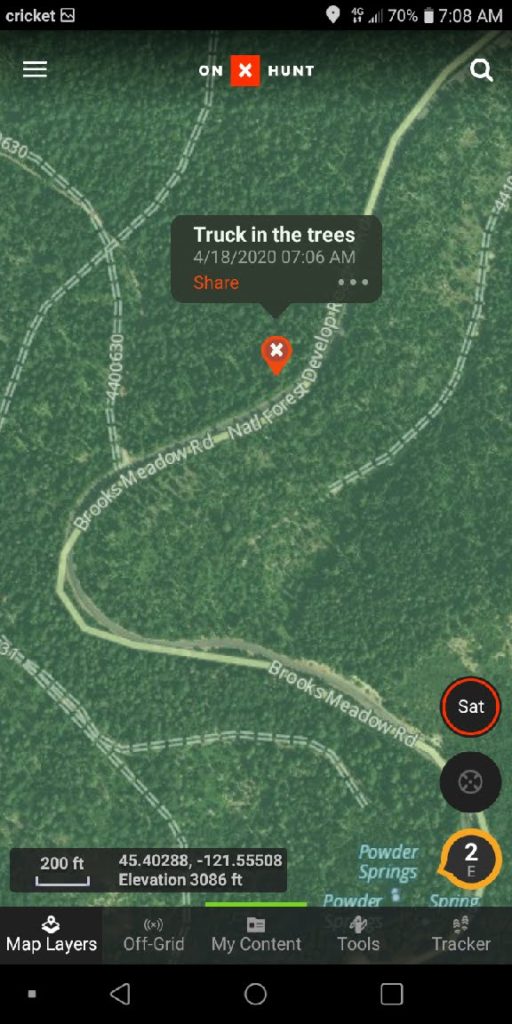 Saturday at 8:47 a.m., we received a recovery request thru the app, sent by Jonathan Middleton. He was driving his 2006 Dodge Durango when he slid in the snow and vehicle was send in the trees. He was in Brooks Meadow Rd, in the Mt Hood National Forest.
By 8:49 we text message him to confirm the situation. He told us, he left the vehicle the night before and went back home with a friend. So there was no rush, since he was safe.
By 8:56, only 9 minutes after he submitted the ticket, the recovery was assigned to the closest 4 volunteers I had in the area.
By 9:04 I got the response from the first volunteer, who replied back to the system the word YES. Which means he is action on the call. Tad Johnston in big blue, spearhead the recovery with his brother Dean Johnston (Red Jeep) and a friend, Chuck.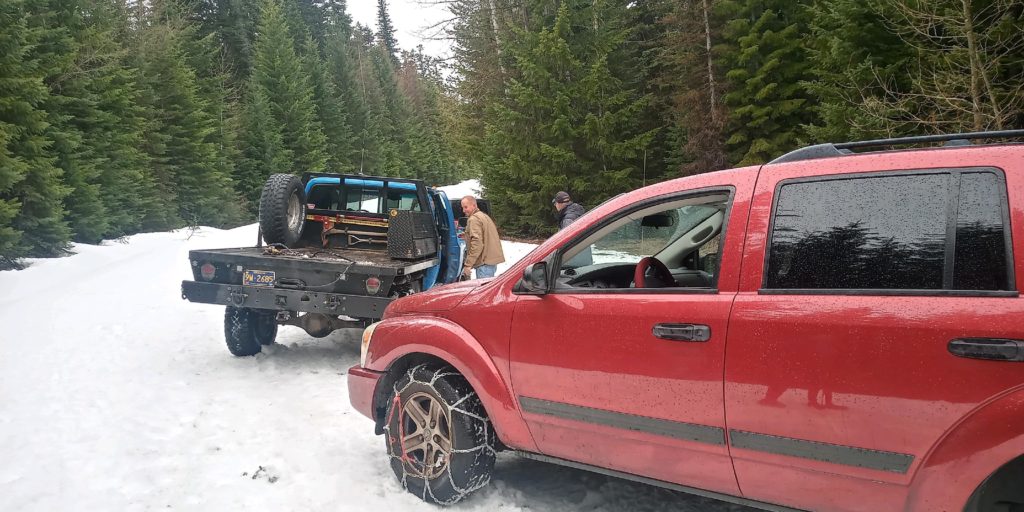 By 3:00 p.m., Jonathan was out thanks to the efforts of our volunteers. KUDOS to Tad Johnston who organized this and to his friends too for the support.
The requester mentioned he tried to get a towing company before submitting the ticket to us, but nobody would accept the job.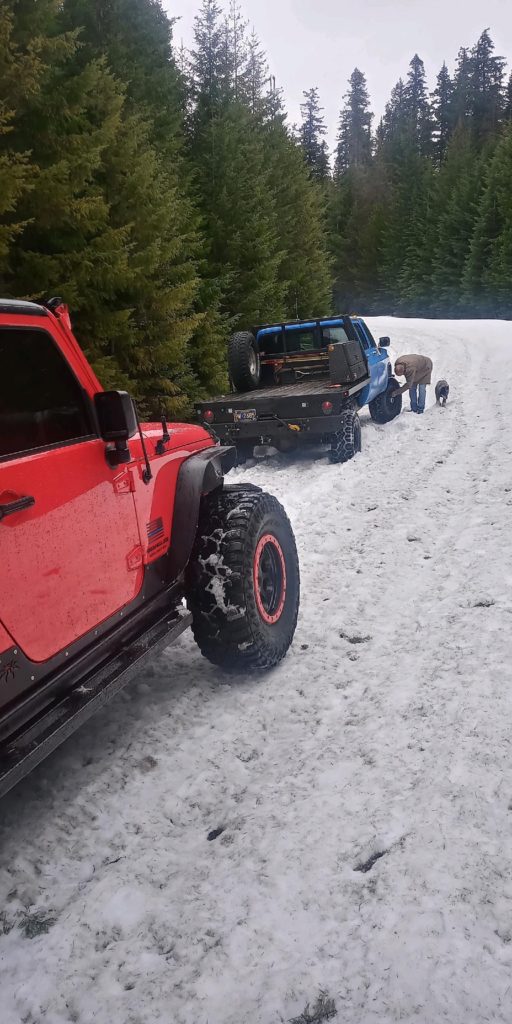 TICKET AS WAS RECEIVED: 2006 Dodge Durango. Slid in the snow and the vehicle is halfway in the trees on Brooks Meadow Rd in Mt Hood National forest. Approximate coordinates are 45.40409, -121.55480. Snow on the road is intermittent and is anywhere from 1ft to 2 1/2ft deep in most places. Vehicle will need to be pulled out with winch/towstraps and towed out of the snow zone approx. 1.5 miles. I am currently in Portland Oregon about 2 hours away from the vehicle but can be there whenever necessary to assist with notice. Contacted multiple tow companies but was told they had no one available to come out.