On Friday, 25th at 10:54 am (PST), we received a text message on our emergency number (503-877-5263). We were informed a husband was stranded in the snow. The wife explained, his husband has contact 2 two companies, but both were unsuccessful to get him out. He also was able to dug himself out twice but got stuck again. We asked if she could use our web app to submit the request and since the husband had service, he submitted the request a few minutes later.
At 11:04 am, we got the ticket in our system submitted by Michael Moore, we already had the information corroborated so we prepared the request for our volunteers. A few minutes later the wife informed us, his husband was exhausted and was going to be pick by a coworker to stay home until we had volunteers. So we knew we had time to do this recovery.
The ticket was released to volunteers at around 11:27 am, by 11:38 am we announced the change of plans, and by 10:53 am, Marc Estep, once of more active volunteers mark himself as standing by. He was 3 hours away, but willing to go after work.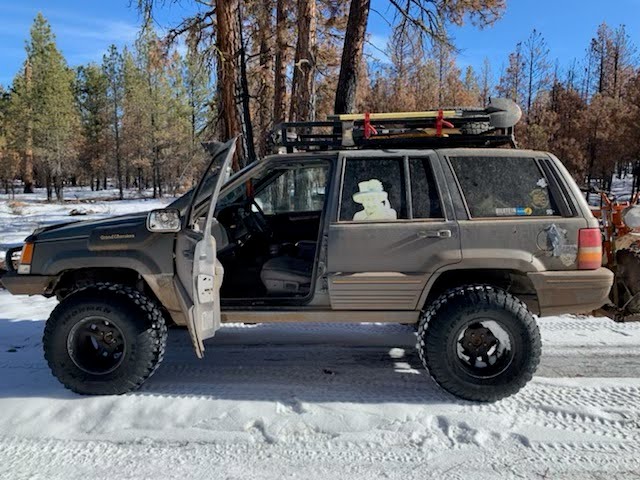 Marc and Michael, the requester, agree to work on the recovery early on the morning of Saturday.
By 7:00 am, Marc meetup with Michael. Here are Marc's notes: "We got up there bright and early while things were still froze which helped out.  I guess a couple of tow companies had tried to get to him but got stuck and one of them recommended Offroad Portal. I found it kind of entertaining that a tow company couldn't get to him and got stuck trying and that's who told him to contact this site."
By 1:00 pm, he got back to the lobby, in our web app and closed the ticket and left some more notes. Michael was out and back to safety.