Sunday, May 14th, 2023, at 5:32 p.m. (PDT), Our system received a request for an offroad recovery in Oregon. Rick Roberts, the requester, submitted the following description: "The Ivory Pine turnoff is approximately 3 miles West of Bly, Oregon. Take a left onto Forest Road 27 after about 20 minutes on 27. FR 27 is paved with new asphalt at the time of the Bootleg Fire. Take FR27 to the dirt road to the left at the GPS coordinates. The vehicle is about one mile in. We tried to dig out Saturday, May 13th, 2023, but couldn't. We are stuck in the mud. We called Klamath County Sheriff's Office for assistance. We hike back out to 27 where we were met and given a ride back to Bly.
The road we are stuck on was a pretty good road up until we hit a soft area. We tried to use pine bows, rocks, needle and other dry material. / I'm not with the vehicle".
We verified the location with Rick and asked for more details and photos. He left the vehicle the day before and didn't have any pictures. In this area of Oregon, we have very few volunteers. Luckily after submitting the request no more than 30 minutes later, we had Marc Estep, one of the more active volunteers in Oregon, offering to help in the afternoon.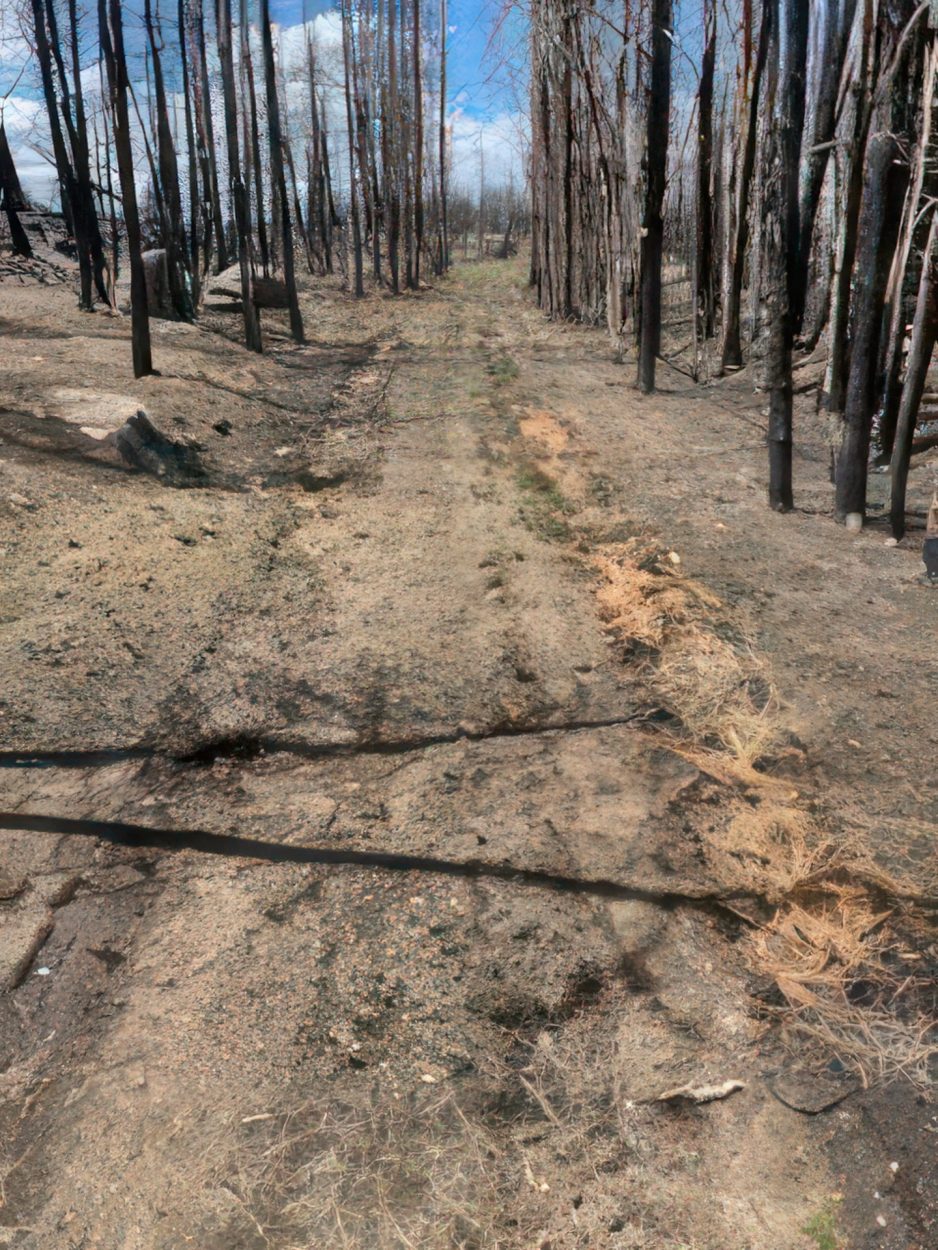 Marc was headed to meet Rick at 1:00 p.m. The recovery went pretty easy, and in less then 15 minutes, Marc got Rick out with his winch. He later sent us a quick note and some photos.
Marc, thanks; like always, you saved the day.