Tuesday, January 3rd, 2023, at around 5:20 PM (PST) we received a request for help from Government Camp, OR. Cody Nason submitted the following request: "I am in the parking lot of Trillium Sno Park just outside of Government Camp and am stuck on the ice on a hill with a loaded trailer, and after attempting to get out, I'm close to jack-knifed on the trailer and can't make much more progress. / I'm with the vehicle"
By 5:43 PM, Tyler Lefebvre, admin for the region took over the ticket. He contacted Cody, verified his information and location and and assigned the request to volunteers available near by.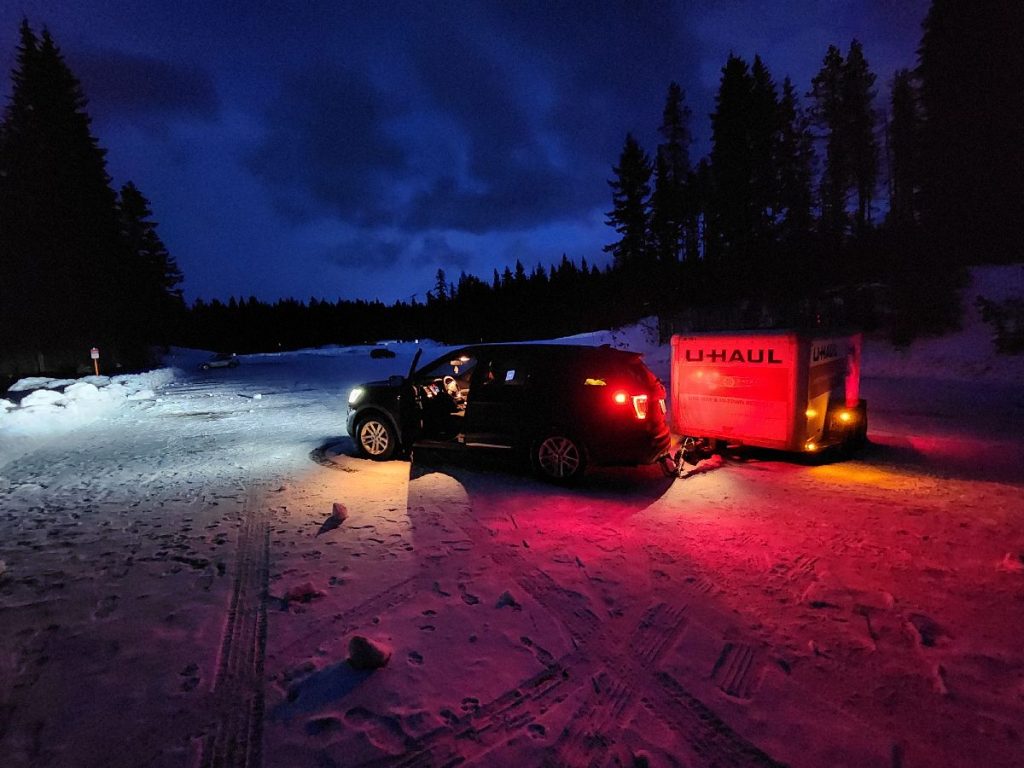 By 6:07 PM, David Kishpaugh, from Jeep West, announced he was available at 6:30 or 7:00 PM. A few other volunteers also were ready to jump and help but since David was already getting ready they all waited.
By 7:06 PM, David announced he was heading up there and by 8:55 PM he closed the ticket. The recovery was done.
We appreciate the help from David. That was awesome.