Saturday, February 25th, at 2:30PM (PST), we received a text message in our emergency line from Oregon, where Brian Lasswell stated he slid off the road and his vehicle needed help trying to get back out of some deep ruts. We shared our web address, so he could submit this request and luckily he had enough service to do so.
By 2:44PM we had the ticket already passed to volunteers, and by 3:39PM we had Marin Makela, a local volunteer from Hillsboro on his way to get Brian out.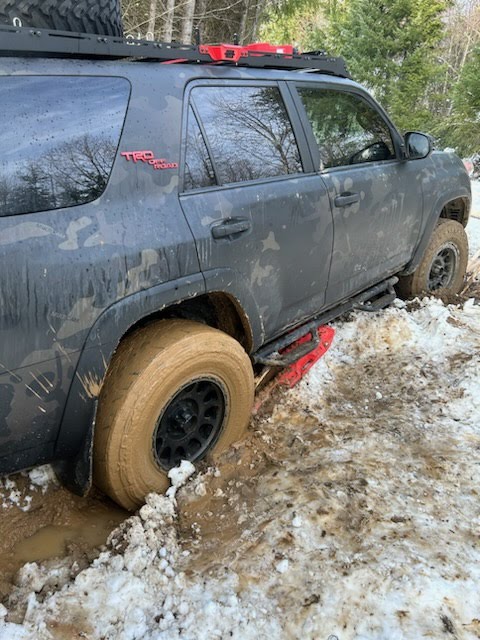 Martin did a great job at keeping us informed in our Lobby. By 5:29PM he updated us, letting us know he got Brian out. He submitted some photos and notes about the recovery where we learned there were actually two vehicles that needed help. The second one, was in a dangerous position and he acted fast to save it.
Here are Martin's notes:"I'm attaching the photos I took here, though I got fewer than I'd hoped, and got none for the second vehicle as I had no time, and it was sliding off a 30 foot embankment backwards. Brian was able to capture some photos as he assisted me during the second recovery, and hopefully he is able to share those.
Brian had the 4runner, and was the person who initially requested assistance, he did sustain minor damages to the rear of his vehicle from sliding backward into the ditch before requesting the recovery, some dents in the tailgate which I also failed to get photos of. I was able to drive uphill from him, and it was fairly simple to winch his vehicle back onto the road where he could reverse to a good spot to turn around. As I was following Brian out, we came across a Ford SUV which I had passed, parked on the way up, and the owner had attempted to turn around and slid backward off the embankment, with just the front wheels remaining on solid ground. I winched his vehicle back the direction he slid, and got his vehicle turned around and back onto the road, where he was able to slowly follow me back out to the highway. The final photo is one I took on the way up that shows the second vehicle recovered on the way back, and the only one that I have.
Thank you for your help organizing the recovery, and I'm happy that we were able to get everyone out safely."
Thanks Martin, awesome job!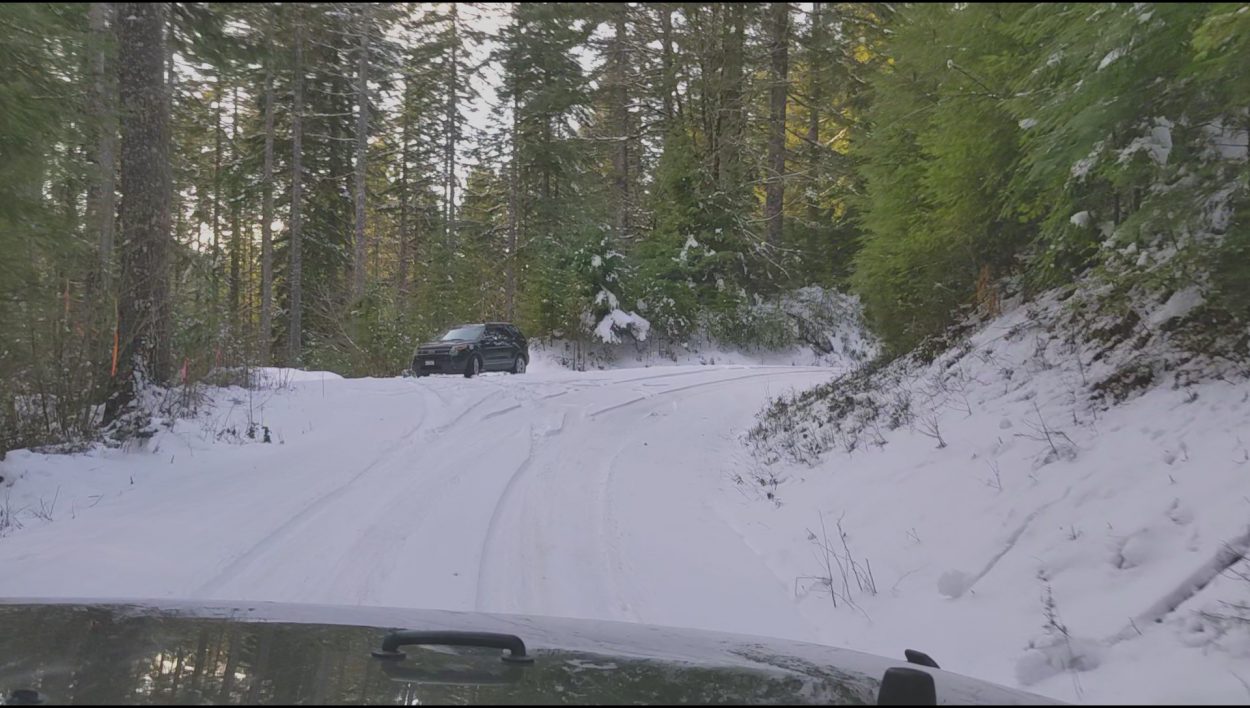 Here is a short video filmed by Brian, about the second recovery Martin did in his way out.