A few years ago we started building our group using just facebook. Our group grew to a few thousand members, and although facebook is great to reach people, it lacks what we need. We recently figured we needed a better tool, designed to better utilize our resources and also better serve the requests.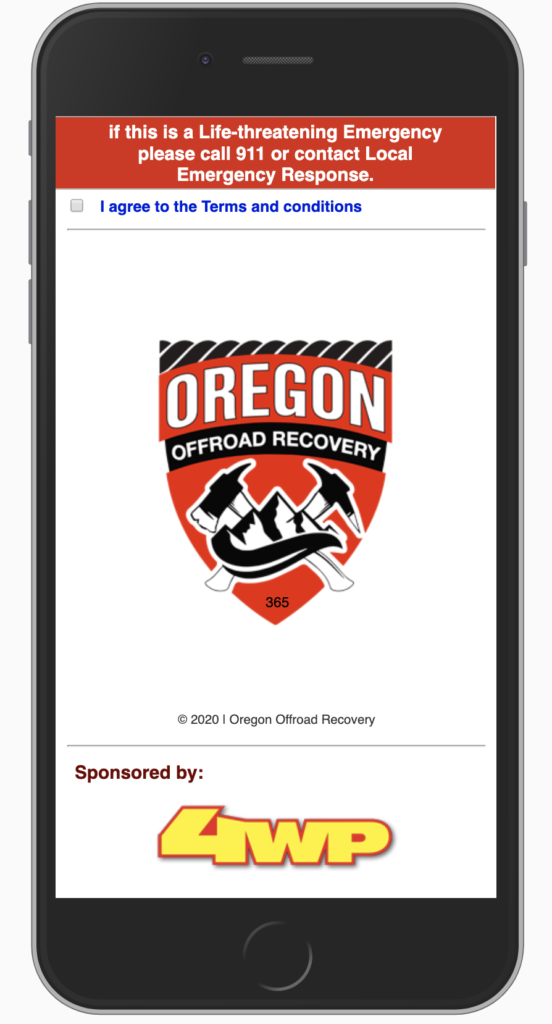 Our current system helped us build a database of resources. Each of you who were patient enough to work through our bugs, were able to create your profile. We appreciate your tenacity and your dedication to help the community. Knowing what you have, your experience and location, give us all we need to respond to all recovery requests.
When I started building this web app, this was just a proof of concept, just an idea in my head to try and see if we could even make this work. Today I was looking at Adam using the management tool, assigning a group of members to help in a recovery that originated in the south of Oregon and I was blown away by how great our tool was working. It made me realize how real this is now.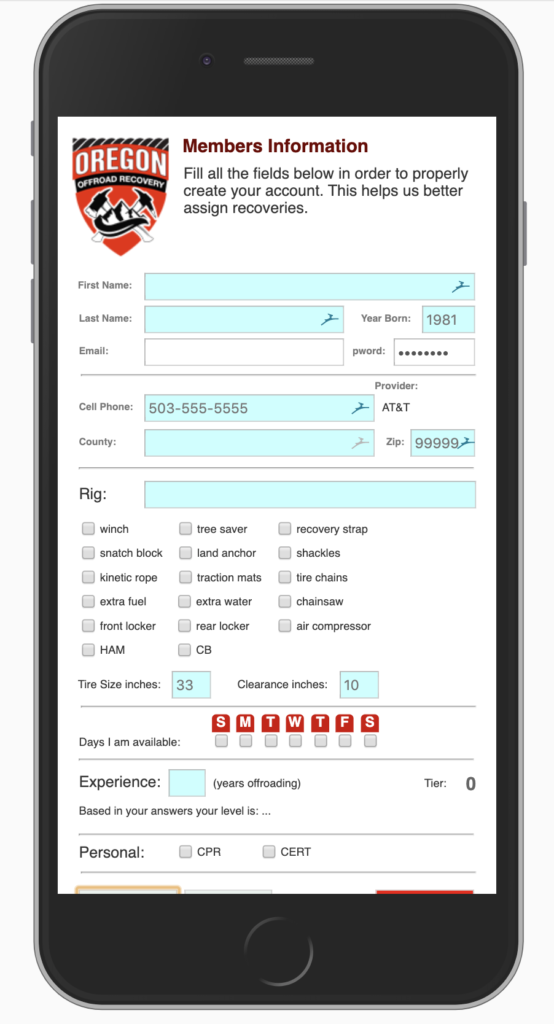 So now, we need your help, we need all 6500 active members in Facebook to create an account in the web app. We worked most of the bugs, and should you give us a chance we believe we are ready to get everybody on board. So click here, and create your member account.
Tips
Please make sure your email is correct, if you don't see the confirmation email, check in your spam folder. Also make sure your email's quote is not full. If you still experience issues, feel free to send us an email directly to info@oregonoffroadrecovery.com so we can make sure your account gets approved.
We are still trying to work the kinks on the Text message System. Feel free to test your phone but if you don't receive the text (which for now works great with AT&T and some Verizon users) be patient we will improve in this area soon too.
Thanks again for helping us build the first world wide database of Organized Off-road members.
By Big AL PDX
email:bigalpdx@oregonoffroadrecovery.com
follow BigAl at @bigalpdx
videos: YouTube Channel