Friday at around 5:53 pm (PST) we received a recovery request from Alicia, who was driving her Chev Silverado and got high centered in 2 feet of snow near Marion Forks.
Tyler handled the administration, contacted the requester and pushed the ticket to volunteers. By 6:00 pm, a group of volunteers in our lobby were discussing the best approach. Wether to wait until the morning, rather than trying late that day to start the recovery. The couple were back at home so there was no rush to get them out.
By 8:30 pm, Allen Huskey had coordinated with another volunteer, Joshua, Provence to head over there in the morning.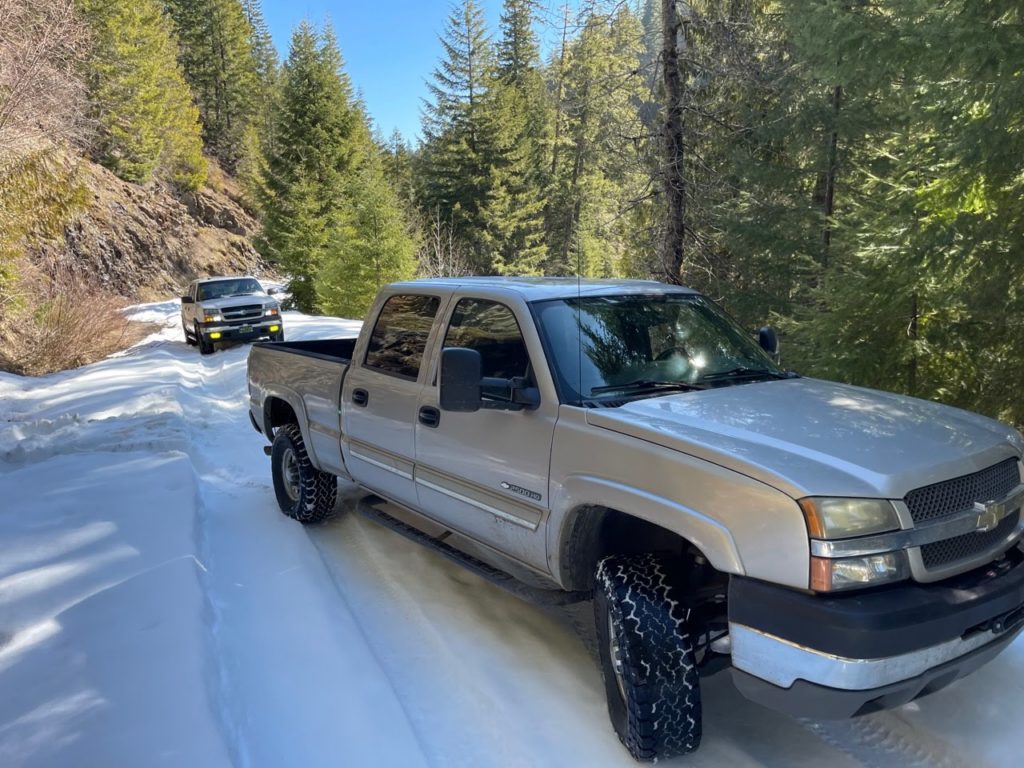 Today, Joshua shared a quick note: "I'm in the black truck, Allen in the silver, and the customer in the white one. Allen got stuck turning around so I was able to provide a quick anchor point. We also cleared out a fallen tree. Allen had ran up the day before and cleared out a few trees as well."
By 4:26 pm, Allen jumped on our lobby and updated us, they got them out and they were all back home.
Great work guys! Awesome to see this much team work!