The optional turbocharged 3.0-liter EcoDiesel V6 produces a whopping 442 foot-pounds of torque and delivers 25 miles per gallon
When I was growing up in Southern Oregon, just about every other family had at least one Jeep. Some were World War II military Jeeps that had been bought at surplus sales after the war ended. Others were early CJ's, the first version of the only slightly more refined Civilian Jeep the company began producing for the American market. They were the first commercially available four-wheel-drive vehicles, the predecessors of every crossover SUV sold today.
Hardly any of those I knew were in stock condition. Despite their famous off-road capabilities, most owners modified them to better tackle the rugged mountains that were practically out the back door of most homes. Lift kits and bigger tires to increase ground clearance were common, with the most extreme resulting in mini-Monster Trucks.
But the most popular modification by far was an engine swap. The early standard four-cylinder engines were under-powered by any standard. They were sufficient for slow off-road travel, but struggled to reach, let alone maintain, freeway speeds. Buick V6 and Chevy V8 engines from junk yards were frequently squeezed under the hoods, with fabricated motor mounts and jerry-rigged wiring.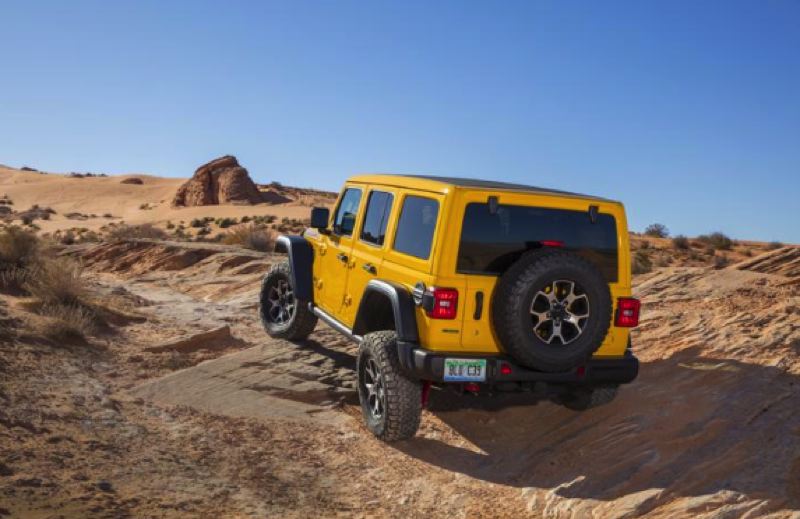 Fast forward to 2020 and the Jeep Wrangler is the direct descendant of the original military and civilian models. Although much larger, more comfortable and more technologically advanced, it is still the most off-road capable vehicle produced by any American manufacturer, especially the Rubicon version that feature additional heavy duty components.
But the standard 3.9-liter V6 engine is still a little underpowered. It is much better than any base engine Jeep has offered in the past, but still lacks the punch that my friends wanted in their personal projects.
But that's not a problem anymore, if you're willing to pay the price. Jeep has just released a 2020 Wrangler with a turbodiesel 3.0-liter V6 that produces a whopping 422 foot pounds of torque. it's the same engine that available in Ram pickups.
The engine is billed as an EcoDiesel, which is intended to stress that it also gets an estimated 25 miles per gallon, which is great for any serious 4X4. But the real benefit is the power. Our test Wrangler was genuinely assertive off the line and had no problem passing freeway traffic.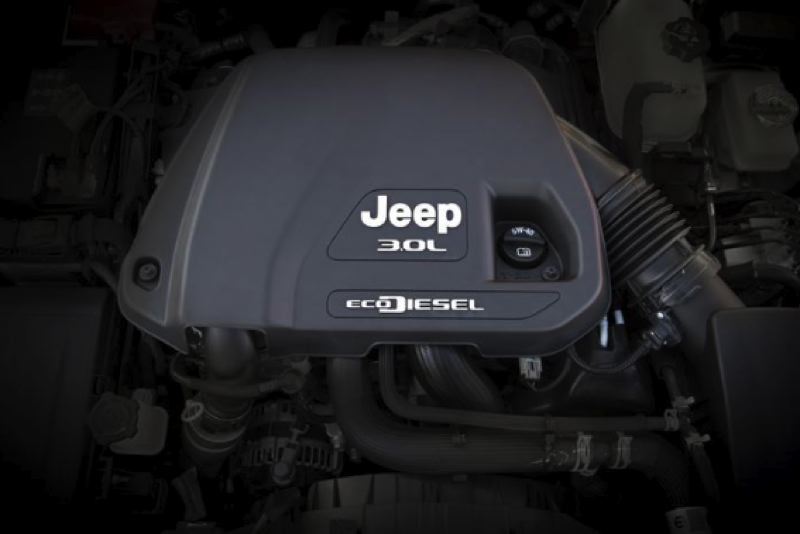 The power comes at a cost, though. The engine alone is a $4,000 option and requires a mandatory $2,000 upgrade for the eight-speed automatic. Our fully-loaded Unlimited Rubicon model cost more than $63,000 which is a lot to pay for a non-luxury vehicle, even one that can go practically anywhere.
But compared to Jeeps that I grew up around, the 2020 Wrangler offers a lot whole more for the money. For starters, it is far roomier than the original two-door Jeeps which had a very small back seat. The Wrangler is a four-door with a huge back seat. It also rides much higher out of the box higher than the earliest models, which greatly improves the driver's view. All Rubicons are lifted even more.
All Jeeps, including Wranglers, are also available with practically every advanced automotive technology these days, including a package of safety features that rivals those offered on the most expensive luxury SUVs. The 8.4-inch touchscreen that operates the infotainment system is easy to understand and use. And the leather interior gave it a surprisingly upscale feel.
But the Wrangler really is the direct descendant of the WWII Jeeps. It still looks like a squared-off military vehicle. The top comes off. The doors come off. The windshield folds flat onto the hood. And it can climb over just about anything, thanks to its high ground clearance and heavy-duty 4WD system.
The optional turbocharged 3.0-liter EcoDiesel gives the 2020 Wrangler better mileage and more power than ever before, creating a version that truly surpasses its historic achievements — at least for civilians.
2020 Jeep Wrangler Rubicon EcoDiesel 4X4
Base price: $41,795
Price as tested: $63,385
Style: Midsize SUV
Transmission: 8-speed automatic
EPA fuel economy: 25 estimated average
Length: 188.4 inches
Weight: 4,863 pounds
Final assembly: Toledo, Ohio
Engine: Turbocharged 3.0-liter diesel V6 (260 hp, 442 lbs-ft)
By Jim Redden
Brought to you by: Pamplin Media Group
For more vehicle reviews visit: pamplinmedia.com