The Bison is off-road ready with a package that adds five new skidplates under the truck, heavy steel front and rear bumpers with provisions for a winch and recovery points, and special wheels.
Chevrolet has a lot of competition for its midsize Colorado pickup truck. The Toyota Tacoma is the best-seller in the class, and both Ford and Jeep have entered the market with strong contenders this year. One area of intense competition is off-road capability. The Ford Ranger ZX4 and the Jeep Gladiator Rubicon both offer serious off-road features. But Chevrolet is not going to accept third place quietly. That's the rationale behind the Colorado ZR2 Bison.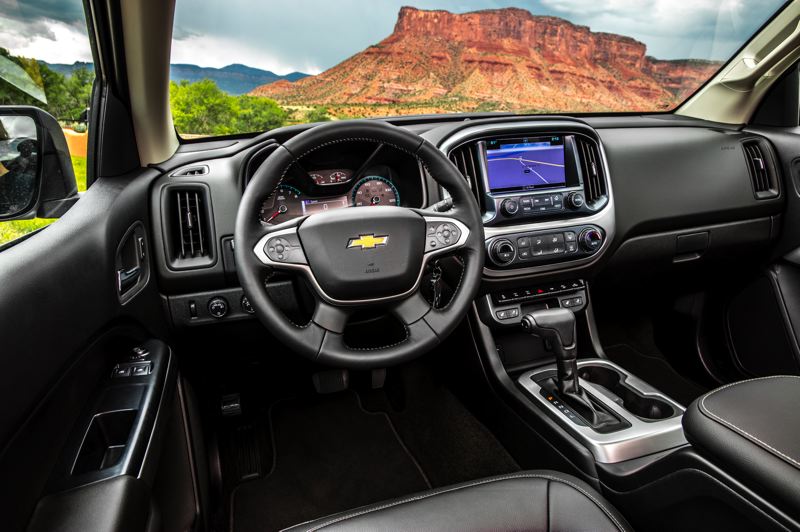 The basic Colorado is designed for both work and daily driving. You can get it with a four-cylinder engine, a 3.6-liter V6 rated at 308 horsepower, or a 2.8-liter Duramax turbo-diesel with 369 pound-feet of torque. All Colorado options use an automatic transmission, and you've got a choice of rear-wheel or four-wheel-drive. The 4X4 system includes an automatic mode that simulates all-wheel-drive, which is great for a Northwest winter.
In 2017, Chevy offered the Colorado ZR2 for the first time. This off-road option comes with a strengthened suspension with upgraded control arms, hubs, and steering gear. The ride height is a full 2 inches taller than a conventional Colorado 4X4. You also get driver-controlled locking front and rear differentials for when the going gets really tough. Finally, the ZR2 offers special Multimatic shock absorbers on all four wheels. The shock design includes variable valving that delivers the toughness required for serious off-road work, while still giving you a smooth ride on pavement.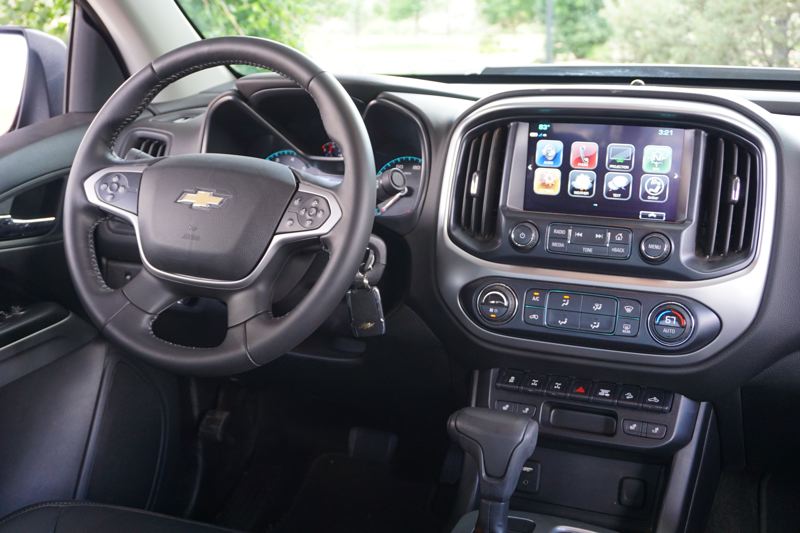 This year, Chevrolet built on the Colorado ZR2 with the Bison package. This adds five new skid plates under the truck, heavy steel front and rear bumpers with provisions for a winch and recovery points, and special wheels. There's even an optional snorkel air intake if you plan to wade through really deep water. The Bison package also includes waterproof floor liners, which sounds like a good idea. All of that gear earned the Bison the Off-Road Truck of the Year award from Popular Mechanics.
On the inside, the Bison is just like the ZR2. You've got the controls for the differentials, but the rest of the interior is standard Chevy. You get a nice touchscreen display with an optional Bose sound system, automatic climate control, leather or cloth upholstery, and your choice of a full crew cab or extended cab design. There's also an integrated trailer brake controller, and the ZR2 Bison will tow up to 7,000 pounds.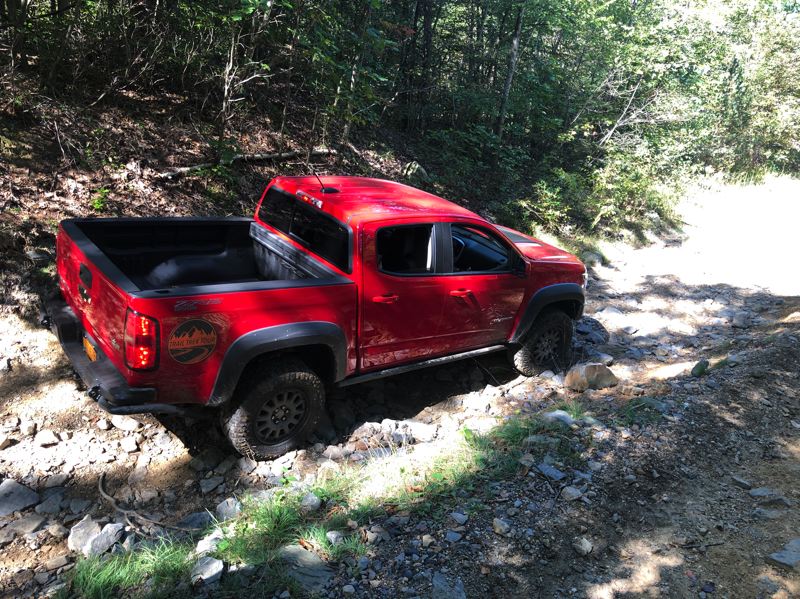 The 2019 Colorado ZR2 Bison is still available at Chevy dealers. If you're looking for the ultimate off-road truck, in my opinion it comes down to the Bison or the Gladiator. These are very different trucks, and if you test-drive both you're sure to find a clear favorite.
2019 Chevrolet Colorado ZR2 Bison
Base Price: 47,745
Price as tested: 47,745
Type: Mid-size pickup
Engine: 2.8-liter turbo-diesel (186 hp, 369 lbs-ft)
Transmission: 6-speed automatic
EPA estimated mileage: 19/22
Overall length: 212.4 inches
Curb weight: 4,925 pounds
Final assembly: Wentzville, Missouri
By Jeff Zurschmeide
Brought to you by: Pamplin Media Group
For more car reviews visit: pamplinmedia.com