Sunday, 4:00 AM (EST), we received a request for help from Virginia. Matthew Richmond reported having three trucks stuck in a muddy trail.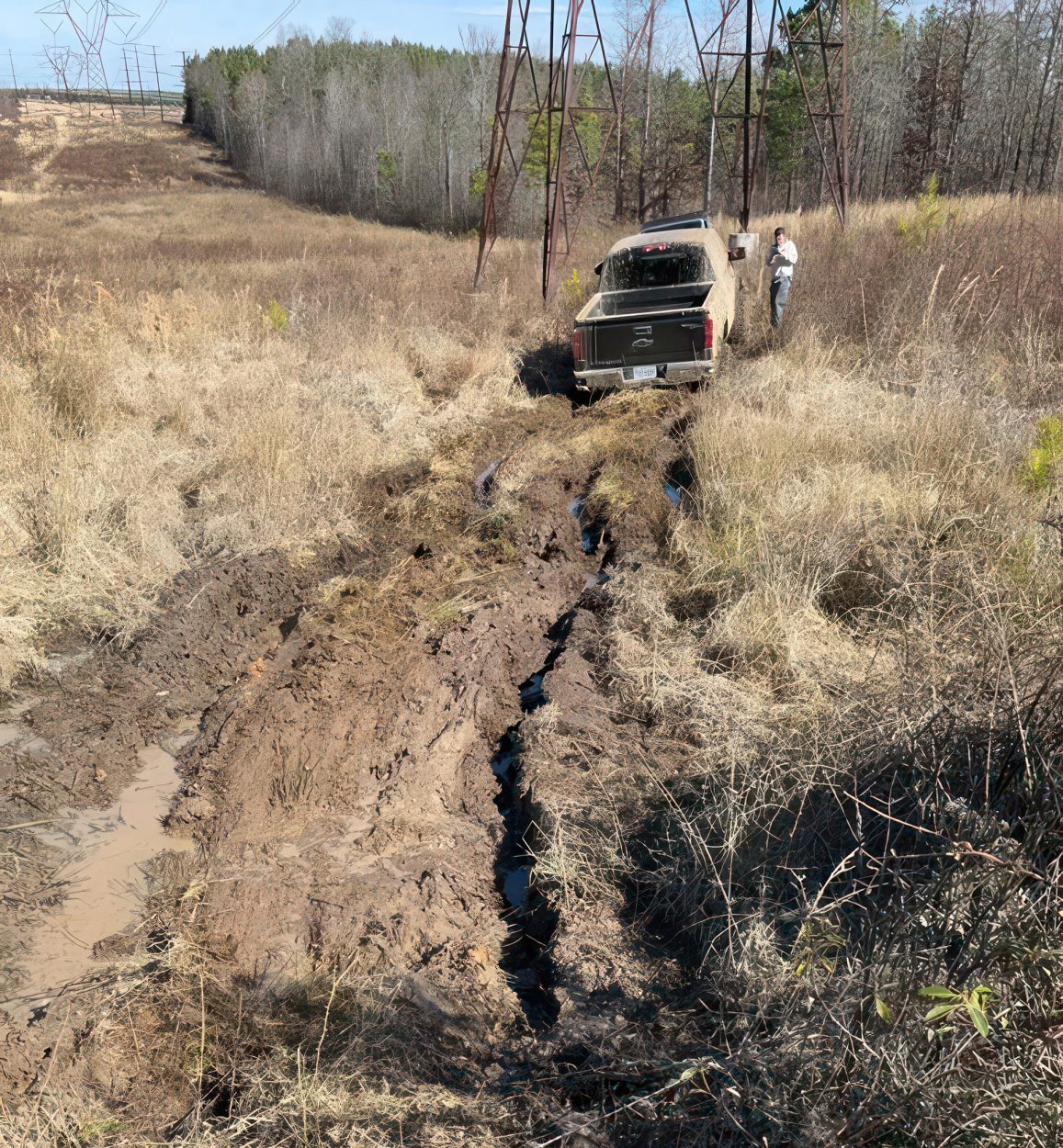 The request read: "We need somebody with a winch. I have three trucks stuck in mud a 2500 gmc, Chevy 1500, ram 1500 Both Chevy and ram are lifted 7ins each Chevy 35 in tires and the ram is on 37s / I'm with the vehicle".
We reached out within 10 minutes and verified the contact information and location. Matthew was ok with waiting for somebody in the morning to help. No more than 30 minutes later, at 4:30 AM, we got a note in our lobby from Brian Snyder, who actually contacted Matthew and arranged to go help him at around 10 AM in the morning.
Brian submitted the following photos and notes about the recovery: "There were three drivers, each with a different full size truck. Two were in 37's with 7" lift and one on 35's. Two were stuck at the same spot in an especially middy area along some power lines. The last one made it a lot further before getting very stuck.
I was able to winch one backwards up the hill eventually once I could find a spot that I wouldn't slide, as there was no place to tether my light Jeep (compared to them anyhow). That one also only had 2wd.
The second one (white truck) looked like it would be easy but was actually about as difficult again because I was sliding down the hill a few times. Ultimately pulled them out with a winch as well.
The last truck was stuck the worst, and buried up to the axles. I managed to get in front of them to pull them forward with the winch. After getting them to what seemed a good spot, they got stuck again so pulled them out with some kinetic rope that time.
They all followed me out without additional issues. Super nice folks who were very concerned for their vehicles.
As for my rig, I'm in a 2016 JKU that's fully built on 40's (didn't use 4L or lockers, or even air down for this one) using a Warn Zeon 10s winch in this case.
All in all, a successful recovery that took about an hour and 15 minutes to complete for all 3 vehicles. "