Yes, that's right, we got a recovery request on one of the most isolated areas of South West Texas.
On Friday, October 22nd, at 9:09 AM, we received a request for recovery from Andrew Clapp, who was overlanding with his 2WD Toyota Tacoma and got stranded in muddy clay about 200 yards from a gravel pit road. He reported the previous night some heavy rains that made the situation much worse. He submitted the request using our online app at recovery.offroadportal.org
Big Bend National Park is in southwest Texas and includes the entire Chisos mountain range and a large swath of the Chihuahuan Desert. The Ross Maxwell Scenic Drive leads to the ruins of Sam Nail Ranch, now home to desert wildlife. The Santa Elena Canyon, carved by the Rio Grande, features steep limestone cliffs. Langford Hot Springs, near the Mexican border, has pictographs and the foundations of an old bathhouse. It is considered a hiker's paradise. More than 150 miles of desert and mountains trails to explore! But at the same time is also considered by many as one of the most dangerous places to explore.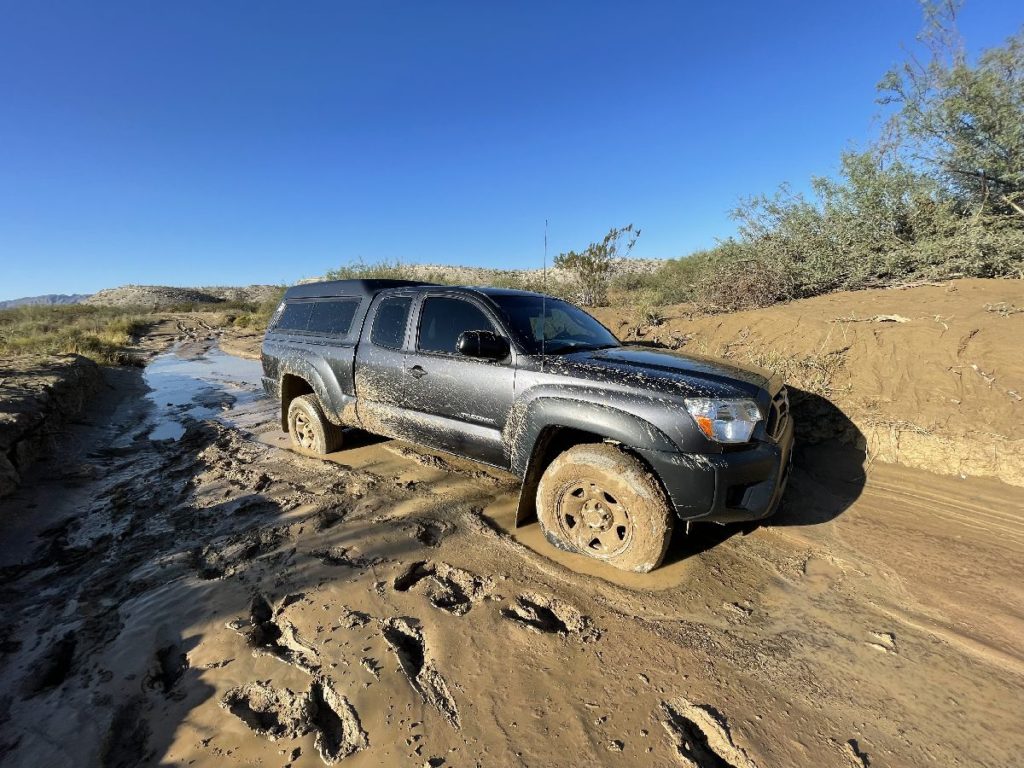 Once we got the ticket, we started to chat with Andrew, while immediately after checking the status, we started looking for local volunteers who could help him out. Looking at a map, you can easily see that Big Bend is far from any large city.
Getting Andrew out of Big Bend took almost three days. We stayed in contact with him every day, at least two times a day. Just making sure he was ok. He told us he had enough resources to stay safe a few days until we could find him help.
On the other side of this, we shared a post on the Facebook group Real Texas Off-Road Recovery. In that group, Edward Robinson came across our post on the page and had a friend who was in Big Bend for a weekend wheeling trip. He copied the post and shared it with Cody Myers, who contacted Andrew and performed the recovery.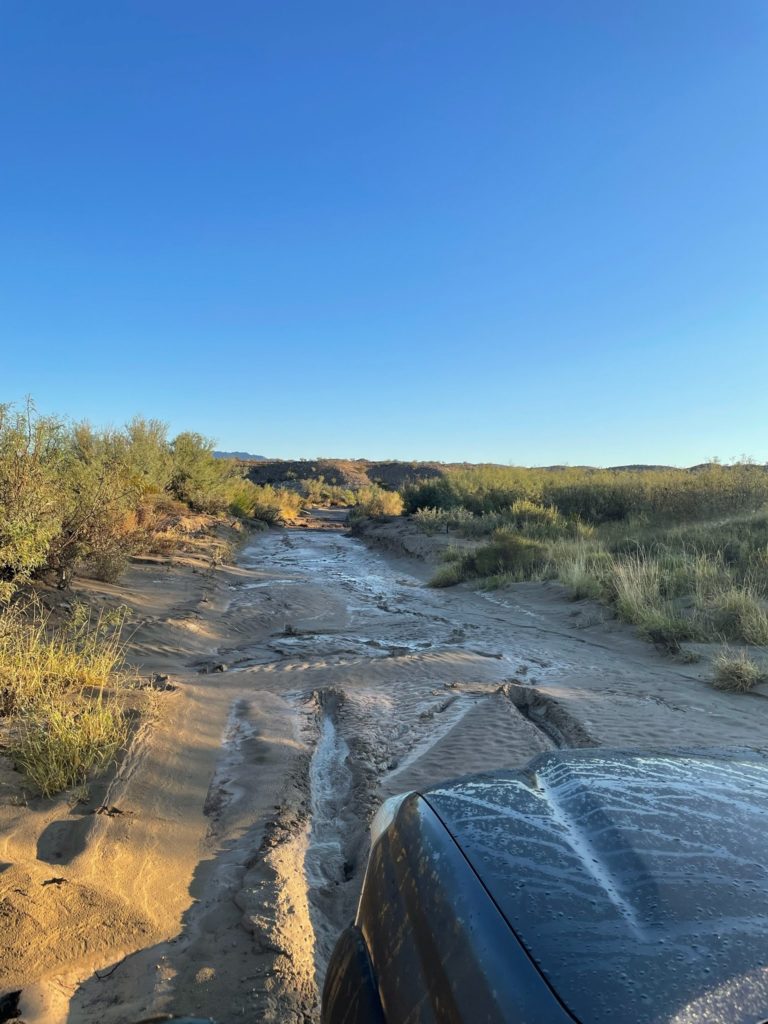 Cody mentioned by the time he got to Andrew, he had just run out of water and had hiked 10 miles to get cell service to request help. Andrew also mentioned to Cody; he will be buying one of those Garmin satellite units to better prepare for the next time.
Special thanks to Cody, who went above and beyond to help Andrew, and Edwards, who made it possible by sharing our post, and also he shared the notes that made this post possible.
We don't have that many volunteers in Texas yet, but we can cover isolated areas like this through the networking work with Facebook groups. Thanks to everybody and all the groups who participated, shared, and chatted with us.
If you are looking at signing up to become a volunteer click here.