Monday, June 19th, 2023, at 11:43 AM (PDT), a request for help with an offroad recovery was received in our system from Oregon. Eric Vaughan submitted the following: "Ford Ranger. Disable Veteran in need of help. On 3550 rd. North of Camp Windy Campground. North of 4860 Intersection SE of Badger Lake Probably easiest to come from the North. High centered in the snow, looks like about 100yds to go down hill before snow dissipates. Unable to send pics. I have a GMRS radio w/me / I'm with the vehicle."
After contacting him back and verifying his information and location, at 12:30 PM, we submitted the request to volunteers. Since it was Monday, we had very few volunteers available at that time. I waited until 3:15 PM, and since I didn't hear from anybody closer than myself, I announced on the lobby that I will be going, although I was about 80 miles out.
I started driving, and half the way thru, Eric texted me to let me know a passerby, Charles, offered to help, and got him out.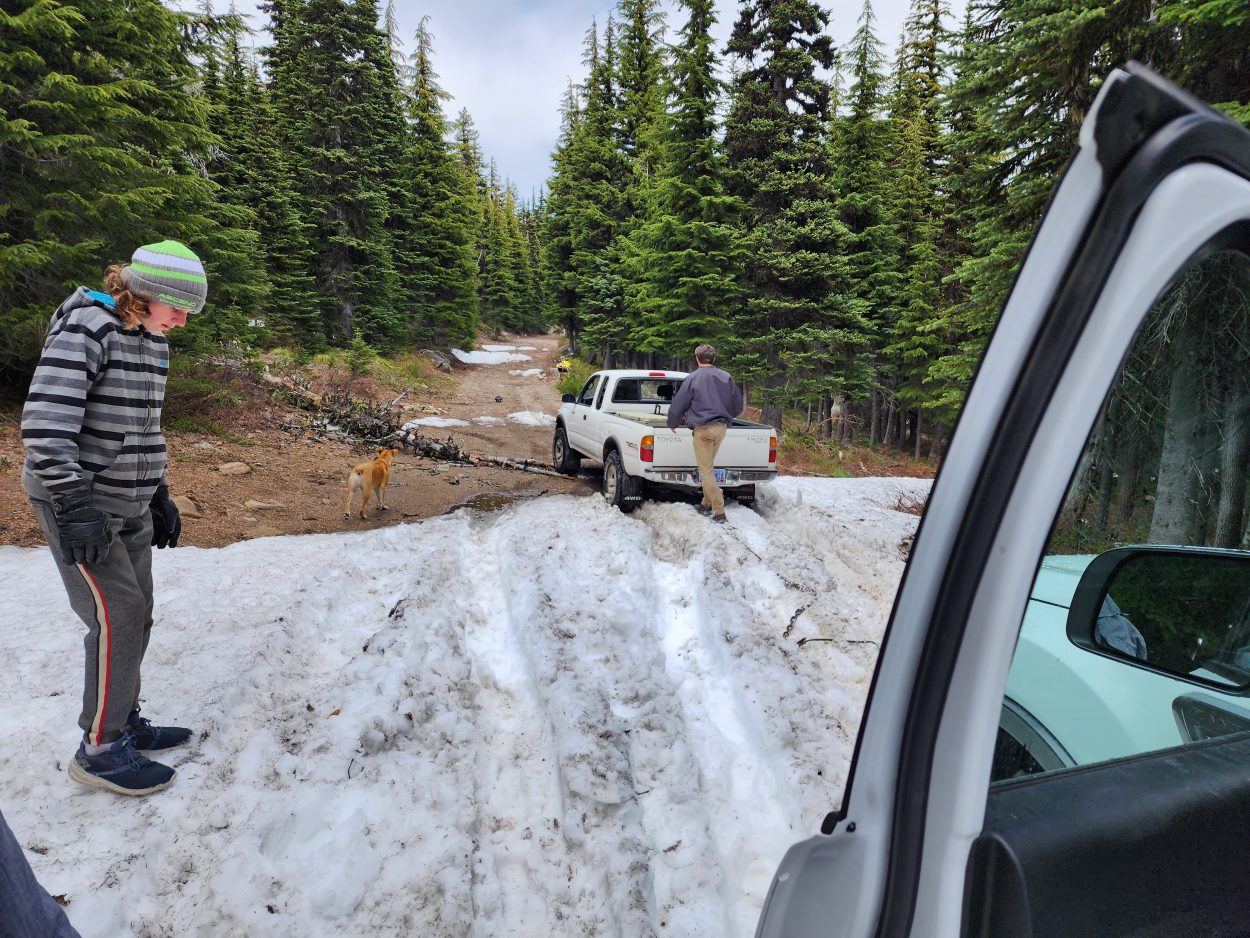 We want to thank Charles, who helped Eric. Here are some photos Eric shared with us with this quick note: "My name is Eric Vaughan, I drive a 22 Ford Ranger. We were out enjoying the day on NF-3550 when we came across a short stretch of snow. Thought I could make it, almost did, but did not… We called my cousin in town and he filled out the web request for us. Then Charles and his two kids showed up about 3 hours later, they were camping down the road a bit and were just heading up the road. We then continued on our way."
---
If you like to receive a text message when we get a request near you, create your account here: offroadportal.org/signup