The Rivian R1T is an all-electric pickup truck that has garnered significant attention in the automotive industry.
Exterior Design The Rivian R1T boasts a modern and distinctive design that sets it apart from traditional pickup trucks. Its sleek, clean lines and unique front-end styling make it instantly recognizable. The large storage space in the front (dubbed the "frunk") adds to its versatility and offers a fresh take on the classic pickup truck design.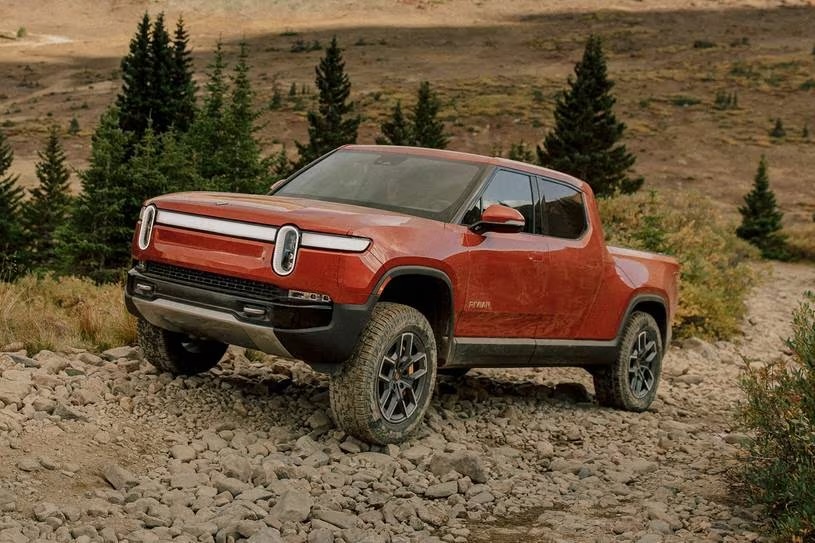 Interior and Comfort The interior of the R1T is well-appointed and spacious, offering room for up to five passengers. The cabin features high-quality materials, a clean and minimalist design, and a user-friendly infotainment system. The use of sustainable materials, such as wood from sustainable forests and a vegan-friendly option for the seats, aligns with Rivian's environmentally conscious approach.
Performance One of the key selling points of the Rivian R1T is its impressive performance. The truck is available with various powertrain options, including a 105 kWh battery pack, a 135 kWh battery pack, and a top-of-the-line 180 kWh battery pack. These batteries provide a range of up to 400 miles on a single charge, making it one of the longest ranges for an electric vehicle in the pickup truck segment.
The R1T also offers quick acceleration and powerful off-road capabilities. With multiple electric motors, the truck delivers remarkable torque, enabling it to go from 0 to 60 mph in as little as 3.2 seconds in the high-performance version.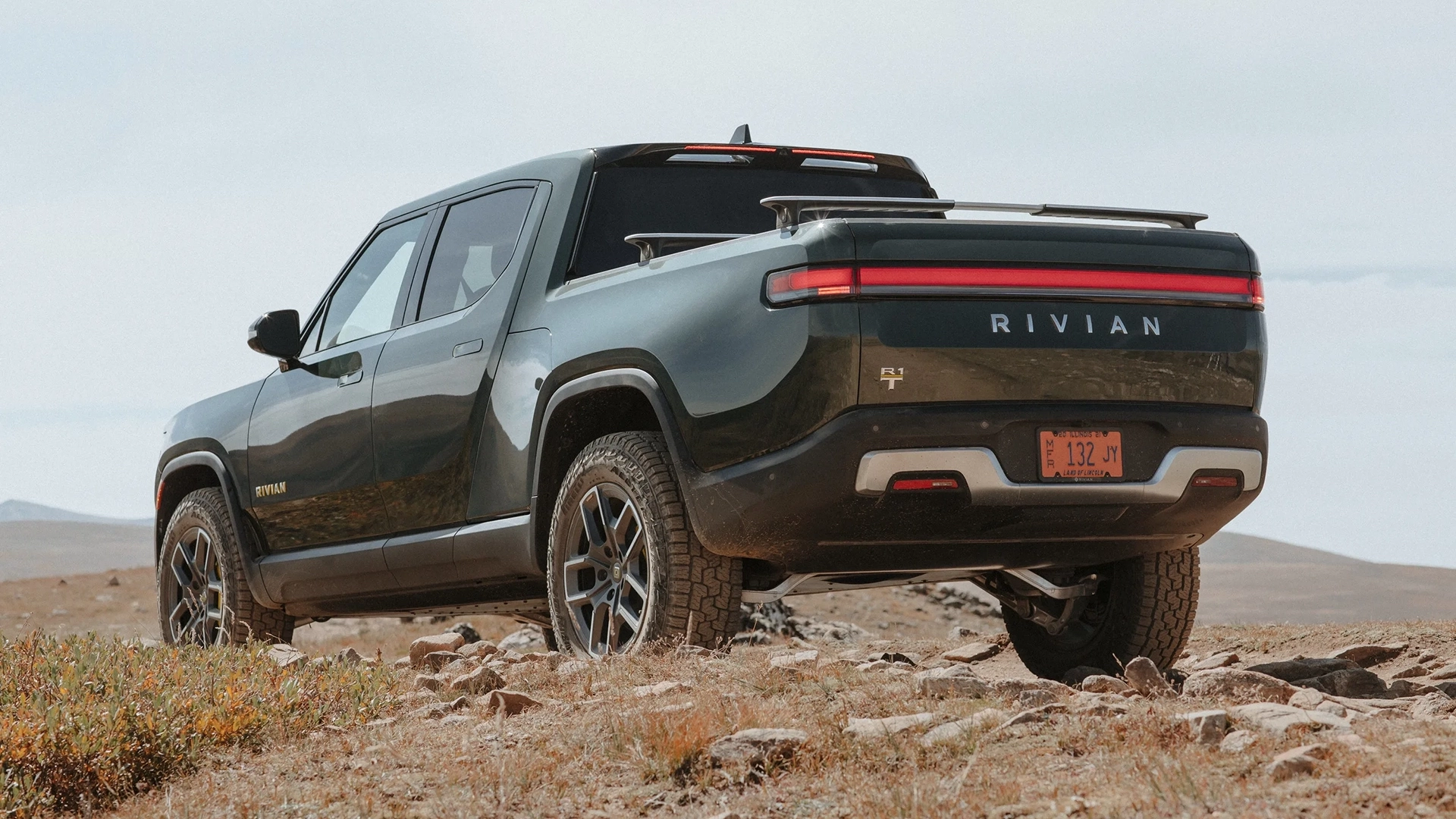 Off-Road Capabilities Rivian designed the R1T to handle challenging off-road terrain with ease. It features adjustable air suspension, locking differentials, and impressive ground clearance, making it well-suited for outdoor enthusiasts and adventure seekers. The "Tank Turn" feature, where the vehicle can rotate in place, adds to its off-road prowess.
Towing and Hauling The R1T is no slouch when it comes to towing and hauling. It has a robust towing capacity of up to 11,000 pounds, making it a viable option for those who need to tow trailers, boats, or other heavy loads. The bed, which has a unique drop-down tailgate and adjustable tie-downs, offers practicality for transporting cargo.
Technology and Features Rivian equips the R1T with an advanced infotainment system, a large touchscreen display, and a suite of driver assistance features, including adaptive cruise control, lane-keeping assist, and more. The vehicle is also equipped with a large panoramic glass roof that enhances the cabin's sense of space.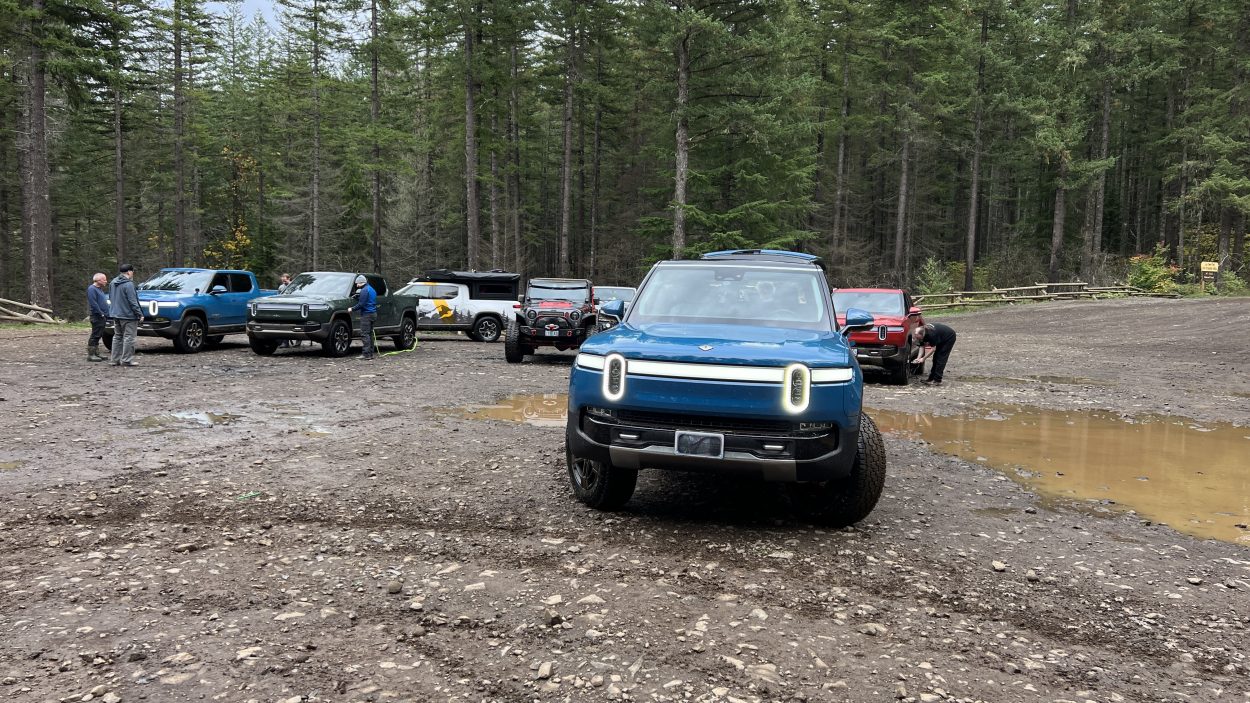 Charging The R1T supports fast DC charging, which allows for a substantial charge in a relatively short time. The company is also working on expanding its network of charging stations to make long-distance travel more convenient for R1T owners.
Price and Availability The Rivian R1T falls into the premium electric vehicle category, with a base price that can vary depending on the chosen configuration and options. While the price point may be higher than that of traditional gas-powered pickup trucks, it competes favorably with other luxury electric vehicles in terms of value and features.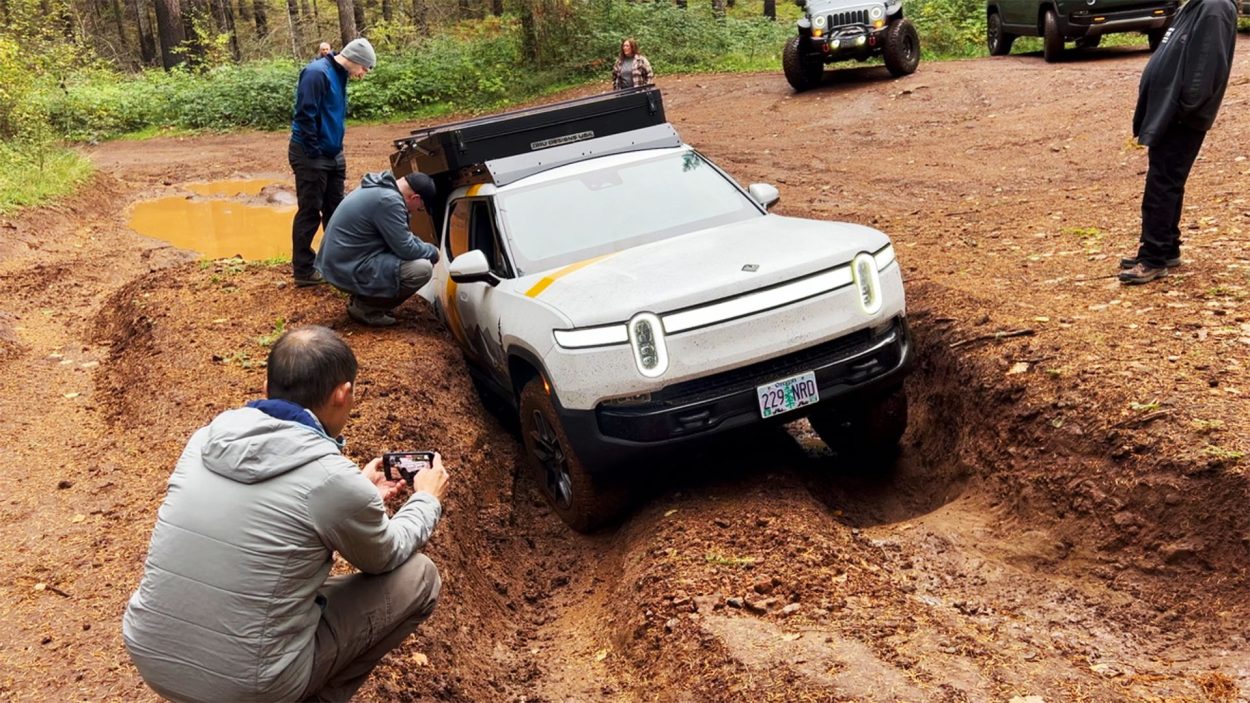 Conclusion The Rivian R1T is a game-changer in the electric pickup truck segment. Its combination of innovative design, impressive performance, outstanding off-road capabilities, and a generous electric range make it a compelling choice for those looking to go electric without sacrificing practicality. However, it's essential to consider the charging infrastructure and pricing when evaluating whether the R1T is the right fit for your needs. The R1T represents a promising step toward the electrification of trucks, and it will be interesting to see how it fares in the highly competitive pickup truck market in the coming years. Be sure to check for the most up-to-date information and any changes or developments that may have occurred since my last knowledge update.
A few weeks ago, Offroad Portal had the pleasure to take a few Rivian's R1T and R1S offroading to La De Flats; the idea was to help them get familiar with using kinetic ropes for recoveries. The event was great, but beyond that, seeing how capable these vehicles are was terrific. These vehicles, for sure, are well-designed to go off-road.