Dustin Perry was driving his Chevy city van with a trailer when he hit a stump got stuck and damaged his oil cover. He was able to get out of the stump and temporarily fix the oil cover, but he couldn't drive without any oil.
Here is a copy of Dustin's request: "Near sandman's campsite in Garrison township Missouri. Pulled into a spot hit a stump and dented my oil pan causing a leak at the flange. I have hopefully managed to straighten and reseal the pan but can't go to get oil to refill. I need some oil brought to me and I should be okay. I'm not stuck in place just can't move without oil. 2017 Chevy city express LT 4.6 quart 5w30 / I'm with the vehicle"
He submitted the request in Missouri, and we shared with volunteers nearby and then with our partner's facebook group missouri4x4rescue.
A few minutes after sharing with volunteers we had Ray Tucker, take over and shared his number with Dustin. Ray drove over and help him in a few minutes.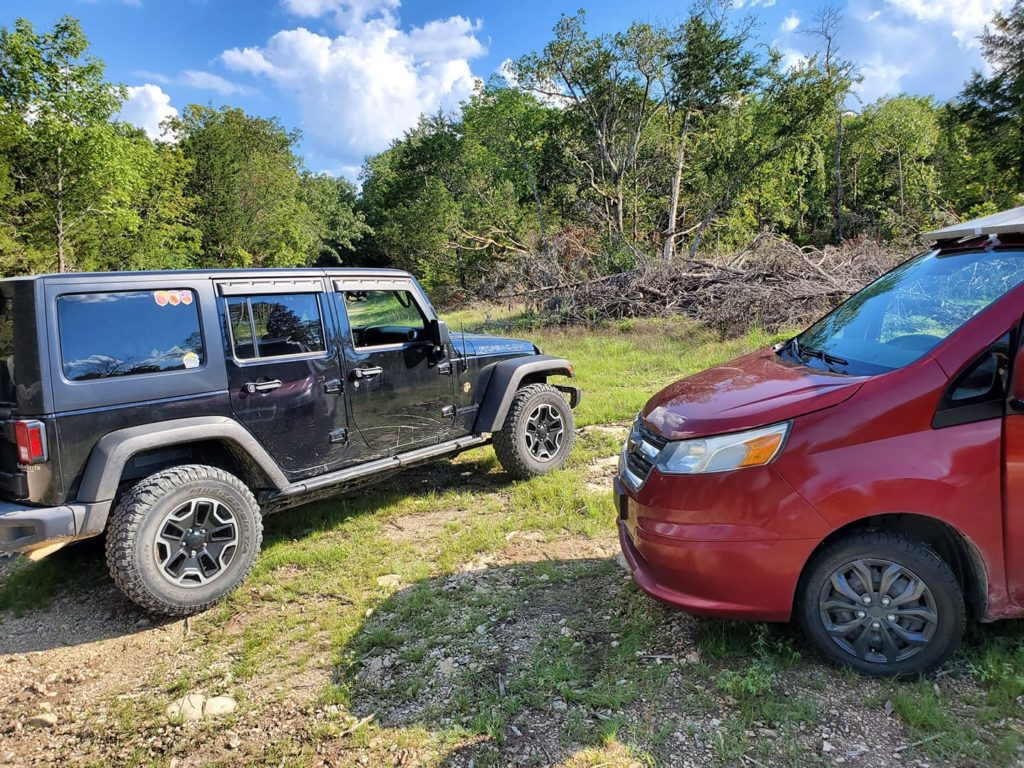 Sometimes, is not a big recovery, but just lending a hand, and in this case, that is exactly what Ray did. He left everything on a Saturday afternoon to go help a complete stranger. Thanks Ray!