Thursday, 4:25 pm, we received a call on our emergency line asking for immediate help, we asked the caller to submit a ticket using our web app, so that we can capture, location, photos and notes for the volunteers. A few minutes later, at 4:31 pm, we received the request with all the information. I contacted them back, I spoke with Mason, who requested the help. He sounded worried I added a few notes and submitted the tickets to our volunteers in Hood River and Clackamas.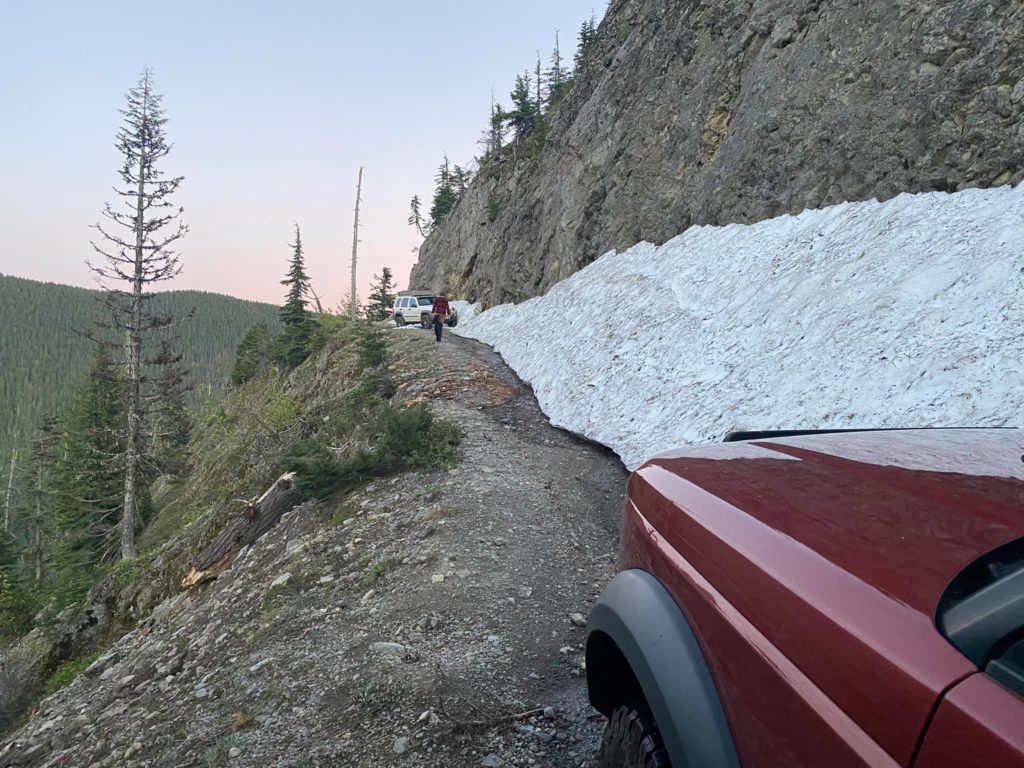 Codey H., one of our volunteers was the first to jump on this recovery at 4:58 pm, and even contacted the requester. But while getting ready he found out his rear tire wouldn't hold air.
By 6:03 pm, Kevin M. and later Ran F. took over the recovery all the way to the end. Below is the story Kevin M. wrote to share with us.
After contacting Ran and Ran calling the requester, we decided to meet and fill up in sandy. Since the requester didn't come in from the Bennett pass trailhead side, we had him meet us at the snow park and tell us the road conditions.
After talking with him, we determined that the amount of snow wouldn't be a problem for us. We reached the area where the requester was in trouble but found a very large snowbank that wouldn't allow us to get any closer than 100ft to the vehicle.
We determined that we had to winch him backward, but the only place to connect a winch to was over 200ft away on a dead tree. After gathering all our gear, including two tree savers, 2 30′ straps, 100ft winch extension, 20′ bubba rope, and six shackles, we were able to rig up to the vehicle's receiver.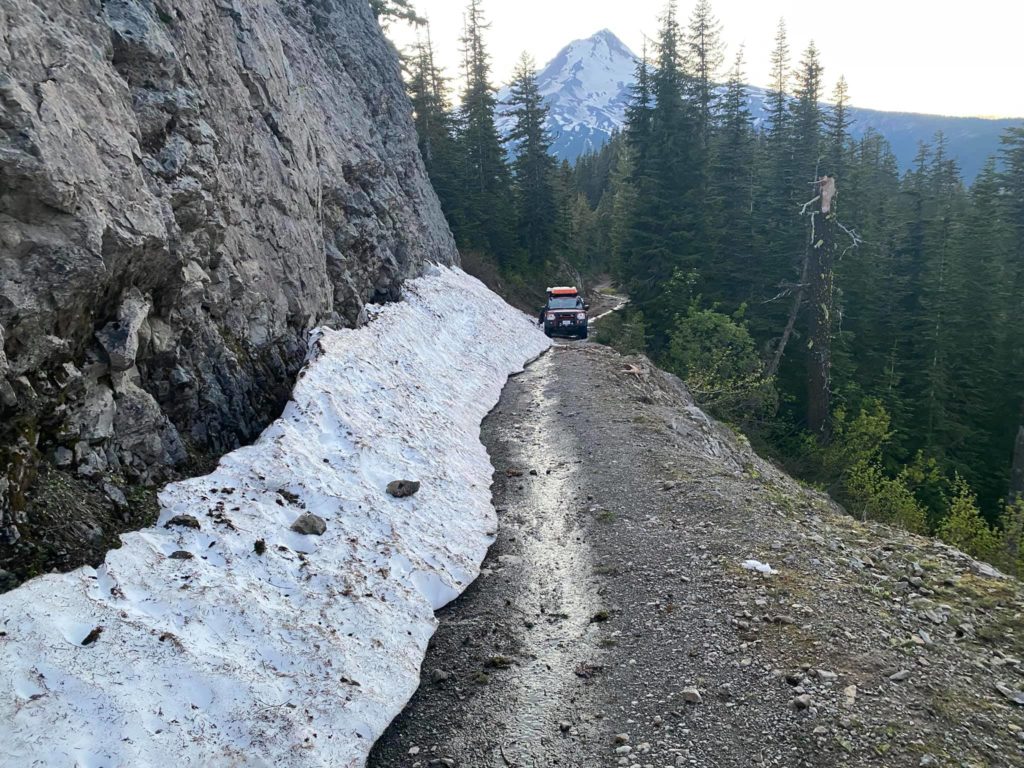 The progress was very slow due to the fact we couldn't have a spotter in the vehicle. After a few pulls and scooting over, he was out of danger. We then had to figure out how to get him back to the road. After Ran had a failed attempt to break through the snowbank, we then had to find out the way he came in. He told us he was sure he wasn't going to make it back the way he came due to some loose dirt and bigger rocks.
Ran coordinated pulled out his phone and found the way he came in and where he thought he was going to have trouble getting back up.
The way around was about 10 miles, but we were successful with meeting him. A small pull from Ran up the trouble area he was back on the pavement.
Lessons were taught and taken to heart, and he was VERY grateful. We separated from him at Pocket Creek snow park. The recovery was completed at around 1 am.