Sunday, May 4th, 2023, at 5:05 PM (CDT), a request for help with an offroad recovery was received from Colorado. Kanan Best, our local administrator, handled the ticket.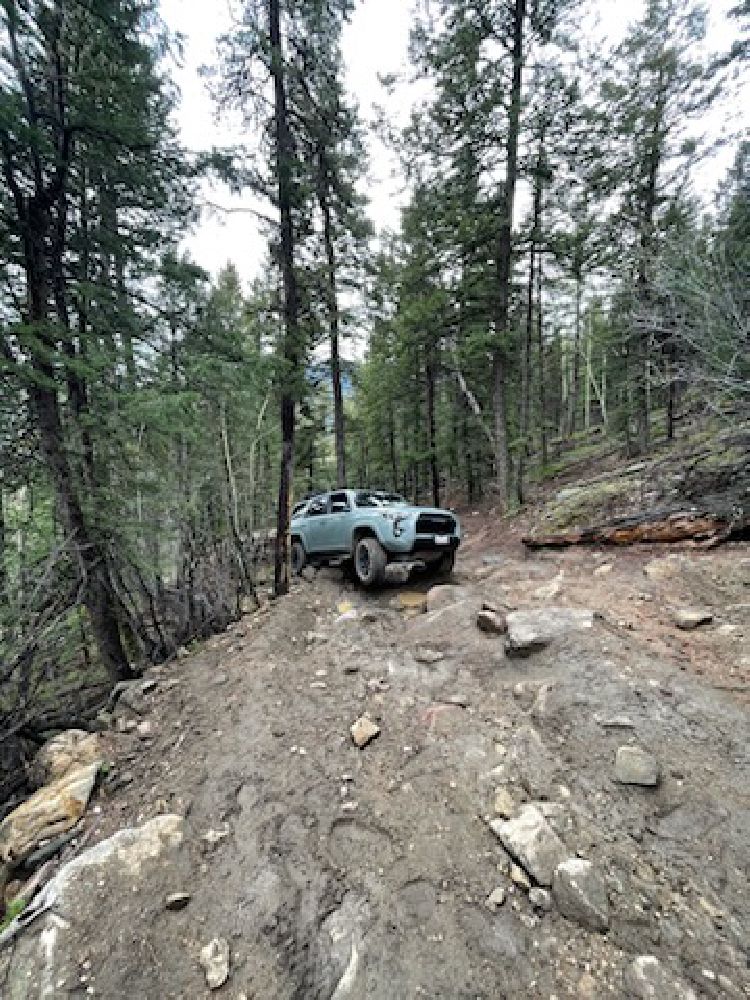 The location and contact information was verified and passed to local volunteers. Of the contacted volunteers, three got involved in this recovery, Garrett Crosier, Nicholas Albright & Rockwell Goodale.
Thanks to everybody who participated. Awesome job.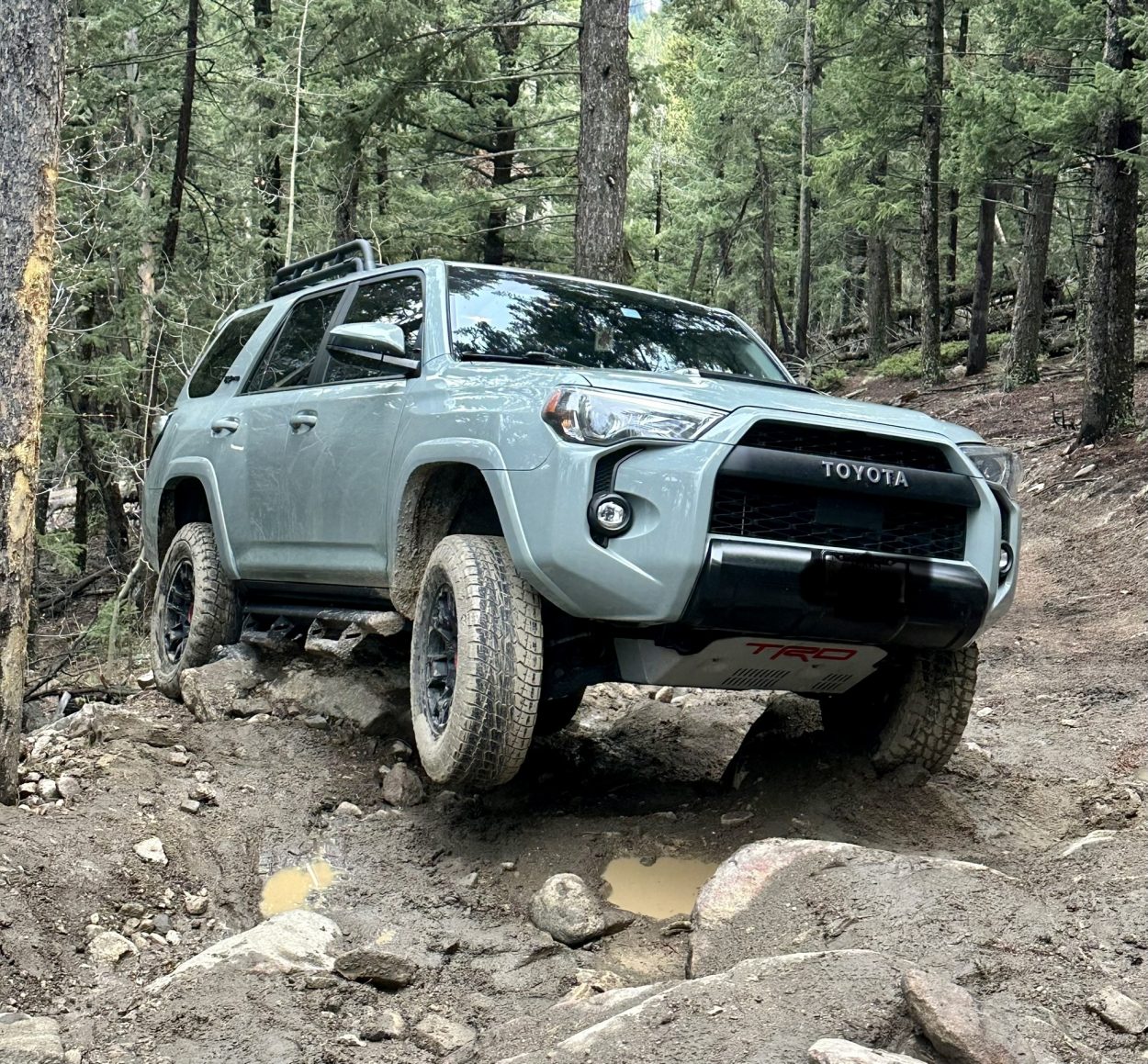 Here is Nicholas detailed report:
After Action Report – Offroad Recovery Operation on Red Elephant Hill, Colorado
Date of Operation: June 4, 2023
Location: Red Elephant Hill –  Clear Creek, CO
Dispatch Time: 6:18 PM
Summary of Incident:
At approximately 6:00 PM, Offroad Recovery Portal received a distress call from a tow company advising a couple who was visiting from Texas and had become stranded on Red Elephant Hill. The tow company was unable to reach the stranded couple due to the challenging conditions of the still-officially-closed trail, exacerbated by significant recent rainfall. They contacted us to see if we could assist. 
Offroad Recovery Portal dispatchers contacted the Customer, Nathan, who reported that their Toyota 4Runner was 'framed out' and immobile due to being high-centered on a large rock.
Four Offroad Recovery Portal volunteers, Rockwell, Nicholas, Noel and Garrett, promptly responded. They mobilized in three Jeeps and reached the stranded couple after an hour-long journey from the Metro area.
Upon Arrival:
Upon arrival, the recovery team found the newer model Toyota 4Runner stuck on its belly and skid plates on a rock obstacle approximately 16-18 inches high. The customer had tried to back down, but ended up stuck on their belly and side steps with a steep 4 to 5 foot drop behind them. The trail to that point had a number of obstacles that included off camber climbs over rock ledges up to 2 feet high. The rainfall made all obstacles slippery and slow going.
Recovery Procedure:
The team employed the use of the Gladiator to park alongside the stuck vehicle. A snatch ring was affixed to a tree in front of the vehicle which redirected the pull back towards the stranded 4Runner. The 4Runner's tie-down points were used in conjunction with a tree saver and soft shackles as a bridle to facilitate the recovery.
The setup and recovery operation took a total of 10 minutes.
However, the return journey was lengthened by the large rock obstacles, reduced visibility due to the nighttime conditions, and the trail's muddy state, resulting in a near two-hour trip down the trail.
Outcome and Damage Report:
The recovery operation was successful, but the 4Runner's passenger side step had been damaged when it got stuck and did not survive the trip back down. Unfortunately, the tow company levied a response charge to the customer. This is because the recovery rig was dispatched and had to go several miles up the trail. Offroad Recoveries can be very expensive, and mountain offroad recoveries can be extremely dangerous. It is not uncommon to hear about charges in the multiple-thousands of dollars. That said, the tow company went above and beyond by calling us out when they were unable to reach the customer.
Offroad Recovery Portal volunteers do not charge for the service, therefore the customer was only out of pocket the tow companies charges, as well as the repair of the passenger side step.
The customers expressed gratitude for the team's assistance in navigating them safely down the mountain. All recovery personnel and vehicles reported safe arrival home at approximately 11 PM.
Lessons Learned:
The operation highlights the importance of anticipating trail conditions and potential difficulties, particularly in seasonal or weather-impacted areas. The customer downloaded two offline maps tools for future adventures, and will be saving the OffRoad Recovery Portal information.
Venturing out into the back country without self-recovery gear can be expensive and dangerous. Always wheel with a buddy and bring self-recovery equipment.
Recommendations:
1. The trail did not have clearly established "trail closed" signs, though forest service reports were available online. Forest service should not strictly rely on these reports as out-of-town guests may not know to check.
2. Offroad adventurers should consider using mapping applications such as OnX Offroad or AllTrails to prepare for their journey.
3. The team will be considering purchasing additional external (battery powered) flood light systems to expedite night-time recoveries.
4. BackCountry Explorers should consider the use of Garmin or Spot systems to communicate with rescuers when out of cell-phone coverage. 
---
If you like to receive a text message when we get a request near you, create your account offroadportal.org/signup