Saturday, June 3rd, 2023, at 9:15 PM (PDT), a request for help was received from the Deschutes area. Charlie Dale Grant, the requester, was driving his Toyota Land Cruiser FJ60 when he got stuck up to his axles in mud. He had a friend with a strap on an F250 trying to help, but the strap broke, and they couldn't figure out how to get the Toyota out.
We contacted Charlie, verified the location and contact information, and once everything checked out, we submitted the request to local volunteers.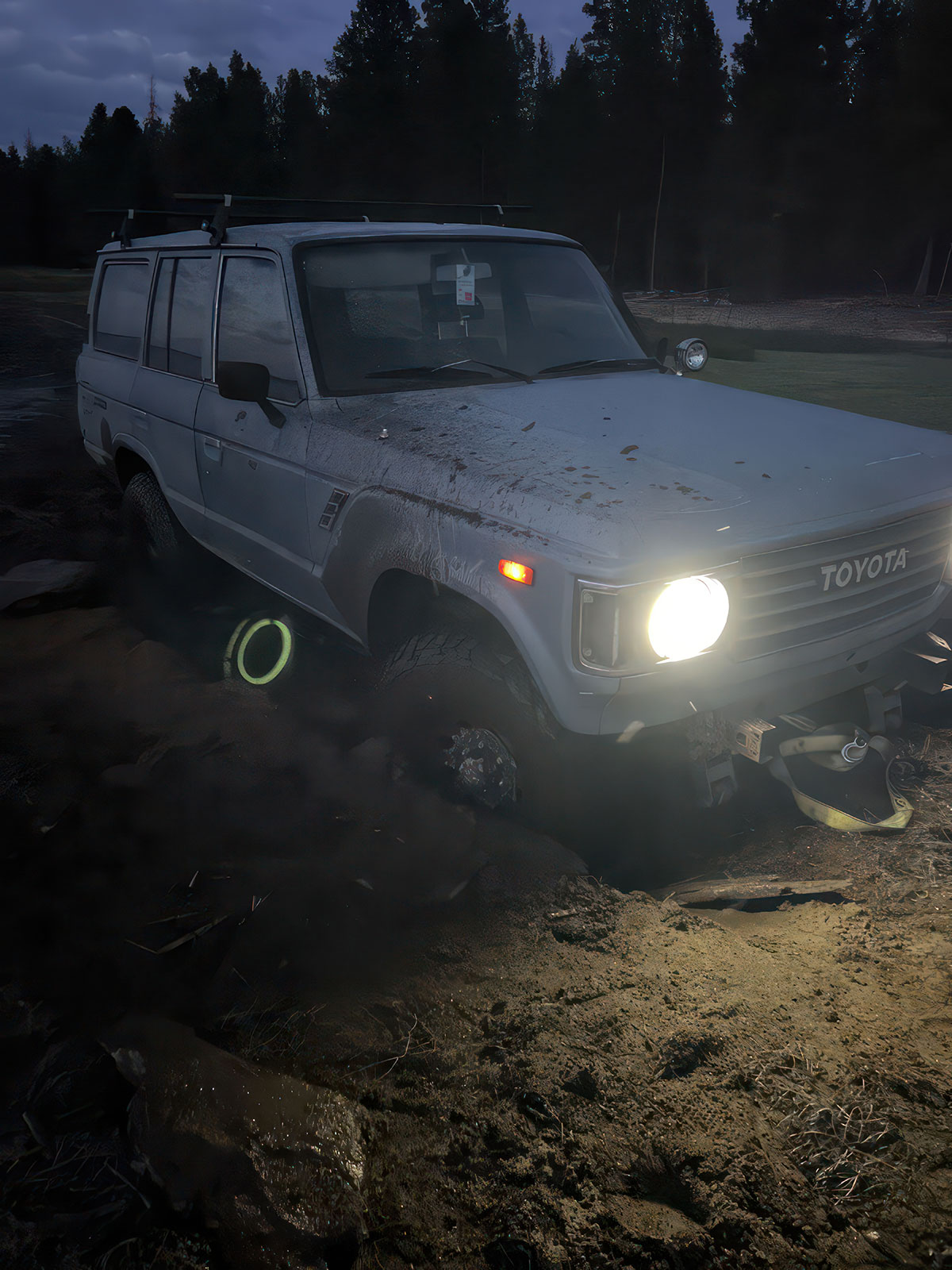 Initially, local volunteer Sterling Crosson who was 1 hour 45 minutes out near Bend, offered to help and started driving. Still, a few minutes later, Dustin Whittler, who was much closer in Lapine, jumped in, and we let Sterling know, so he could decide to cancel his trip.
Dustin took care of the request and sent us this quick note after: "Was dark did not get any pics but was easy recovery"
Thanks, Dustin and Sterling, for helping.
---
If you like to receive a text message when we get a request near you, create your account here: offroadportal.org/signup