Friday at around 10:30 AM (PST) we received a recovery request from La Dee Flats, where Josh while driving his Tacoma 2WD, got stuck in a tree root on trail #803.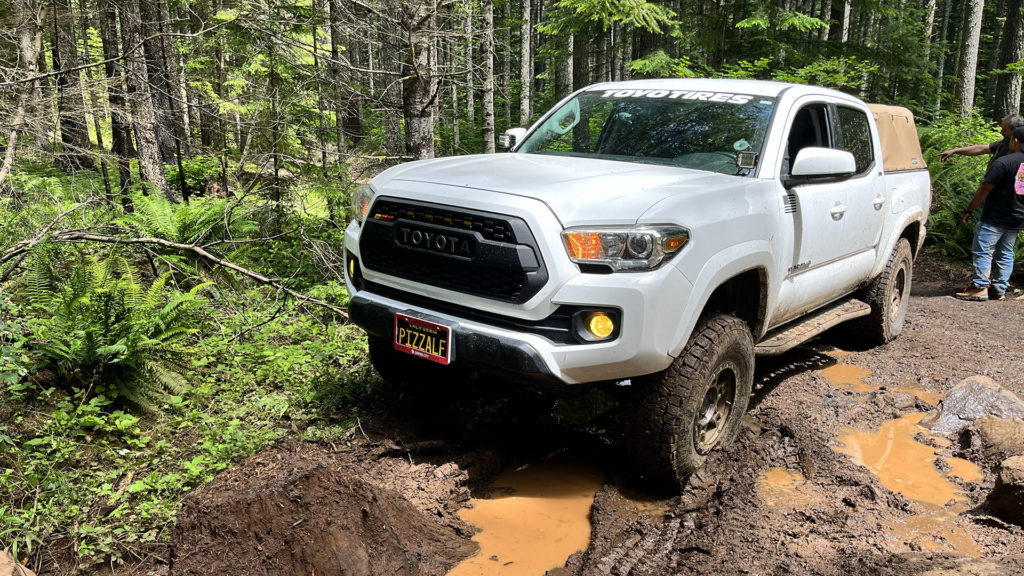 He submitted the ticket using our web app and provided some photos. Because we were already in route to La Dee Flats we handle this recovery ourselves this time.
The recovery was not hard, when we arrived his front suspension was stuck on a big old tree stump, we position our Jeep from behind and winch him backwards. After that we try to have him drive the rest of the way out but he didn't have enough traction on the trail so we connected a kinetic rope and I pull him in some areas behind me until he was out.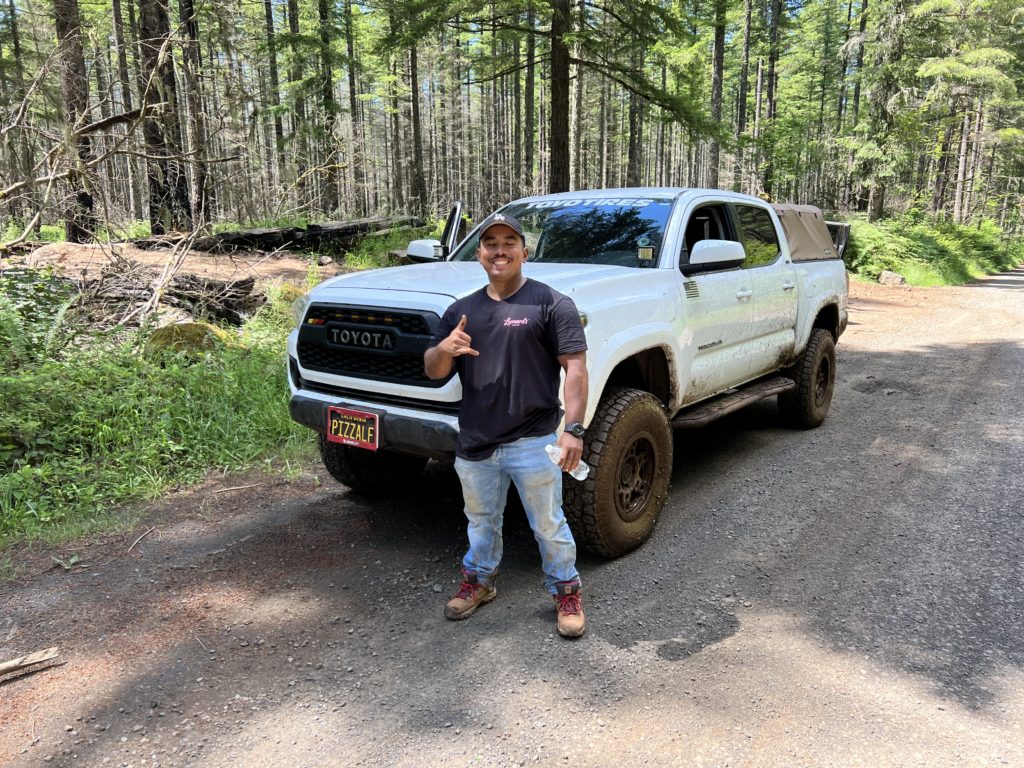 Overall was a pretty easy recovery and we were done in less than an hour. Here is a short video of the recovery.