Friday, March 3rd, 2023, at 12:33 PM (PST), we received a recovery request from Central Oregon, where Josiah Miu and a friend found themselves stranded while driving in a Scion on a snowed trail. A friend of them, Daniel, contacted us by email, and from there, we explained how to submit the request.
The vehicle was stuck on NF-4032, a few miles west of Three Rivers.
The information was verified, the location confirmed, and after getting some photos, we submitted the request to volunteers.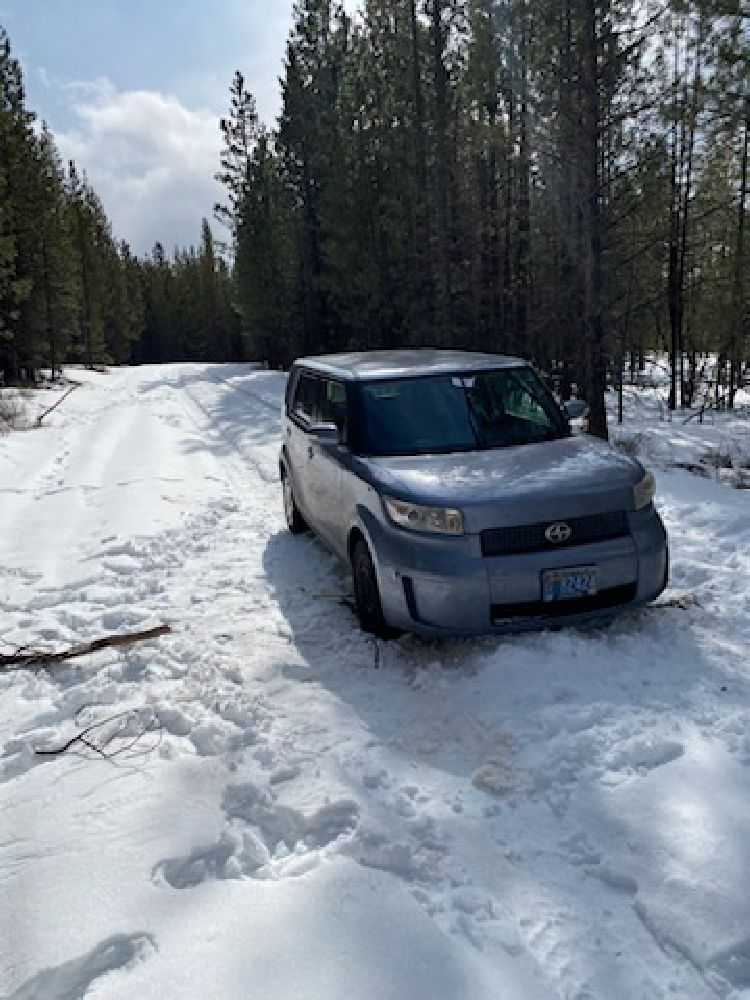 The ticket was sent out at 12:48 PM, and by 1:04 PM, we had Levi Holiday, a local volunteer taking care of the request.
He closed the ticket at 2:30 PM, informing us Josiah was back on the road. He used his winch twice to get him out.
He later sent us this note: "A fully stock Scion xB made it almost 2 miles up a snow covered logging road before becoming high centered on the snow. I arrived on scene in my 02 jeep and easily winched them backwards. After disconnecting, they made it to a turn around and made it out of the woods with no issues."
Thank you Levi, awesome job.