Thursday, March, 2nd, 2023, at 10:20 AM (PST), our system received a request asking for help with an off-road recovery in California. Christopher Hargrove was driving his truck when he got stranded.
His note read: "It's a ram 1500 4×4 got stuck by cloudland truck trail trying to make it home for an emergency at my home in Crestline and got stuck. Made it home on foot the rest of the way but now I could really use some help. I started up at devil's canyon and I think it would be better to go back the way I came but I don't know. Definitely open to advice. I'll put a picture of the truck where it got stuck and a screenshot of maps where I left it. THANK YOU!! / I'm not with the vehicle"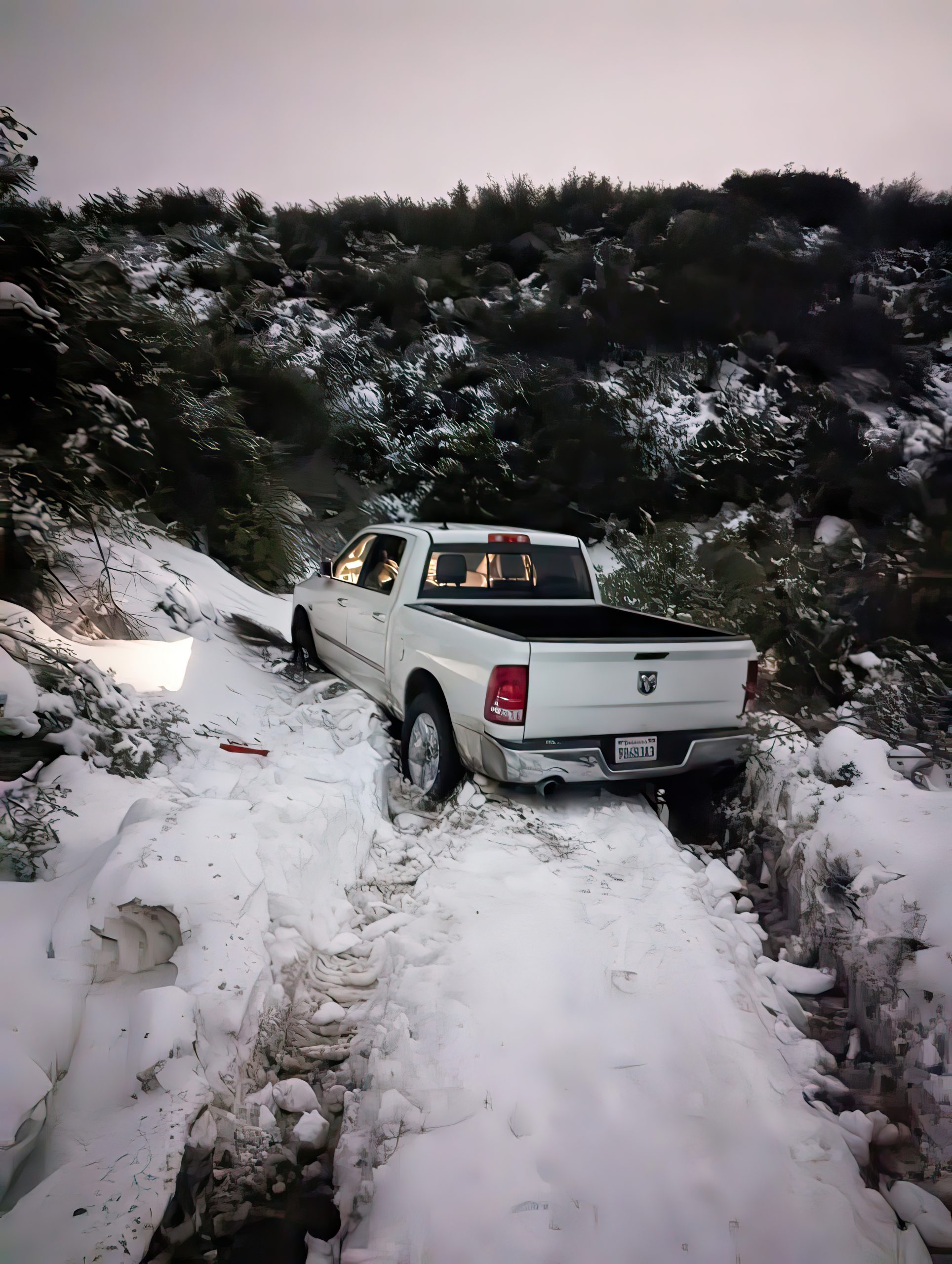 We verified the information provided and got in contact with Christopher. By 10:33 AM, the ticket was submitted to local volunteers. By 11:23 AM, Kye Dixon, a local volunteer, contacted Christopher and announced his intention to check the place at 5:00 PM with the client in our lobby.
By 6:06 PM, he updated us in the lobby: "Too much snow on the trail and the trailhead is blocked by a large berm."
The Following day, Kye went again, and wrote this update: "Ok. We attempted last night from a different trailhead but couldn't make it all the way in. I'm still in contact with him and figured we'd try again in a day or 2, unless someone else can help him out earlier."
We stayed in communication with Christopher throughout the entire time it took to get his vehicle out. Finally, on the third day of trying, Kye could perform the recovery. Christopher was extremely thankful and on his way home.
Amazing job Kye, thanks for going the extra mile on this recovery, your perseverance was absolutely incredible!