Over the weekend, we got quite a few recovery requests. Some we couldn't attend to because they were on private property, which reminds me. If you get stranded on private property, please don't even contact us unless you have authorization from the legal owner of the land to be there. We cannot and won't ever access private property without consent from the owner.
On Saturday, a guy got stuck in mud behind a church on private property, we tried to help and repeated times asked for the contact information of the owner of the land. He never provided that, so we never organize a recovery party.
Another request came from a guy near Forest Grove, also in what seems like private land.
Finally, the one we were able to respond to was near Linn County, where a guy got stuck in a hill near a cliff on deep snow.
He got rescued primarily by Nick Bonogofski with his Toyota super lifted truck pictured here. Thanks Nick you saved the day!.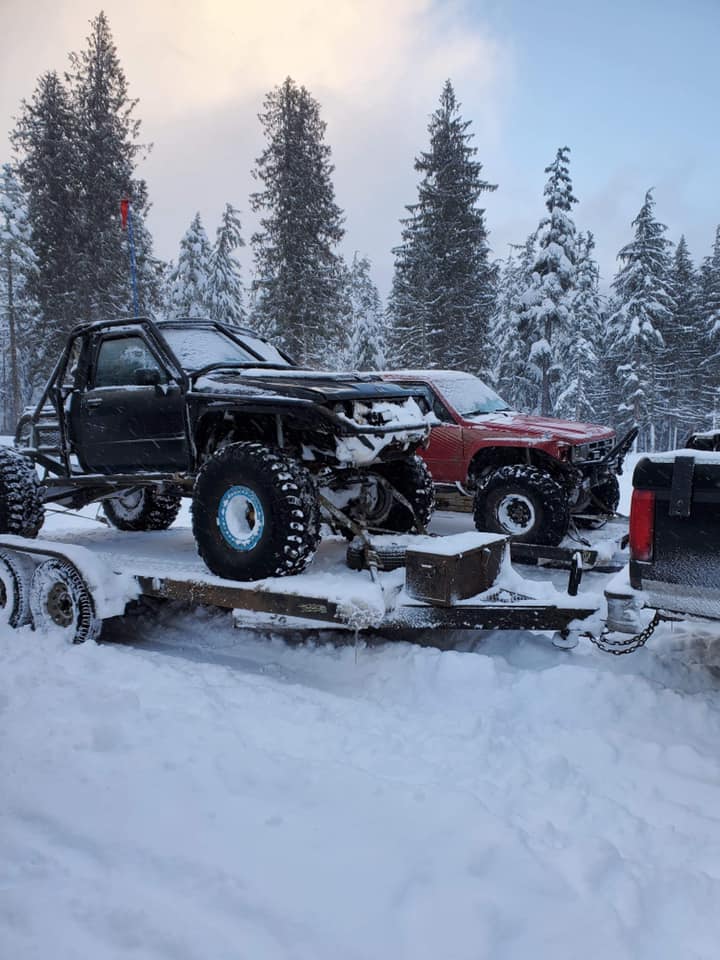 The winter is just starting. The hills are beginning to be covered with snow, be safe out there, and remember you can text your request to our dedicated number or submit a ticket using our web app.
See you on the trails,
-BigAlPDX