The request for help with an offroad recovery read: "2020 trd pro tacoma, just on a hill that's a few feet deep in slushy snow but there is hardback around on the road just not by my rig that's stuck / I'm not with the vehicle"
The request was received in our system on Wednesday, March 29th, 2023 at 3:30 PM (PST). The requester: Timothy Fernandez left the vehicle behind and was trying to find help from somebody in Estacada were he was after walking several miles down the hill from NF46. He was actually close to Detroit in distance than to Estacada, but he never made it to his destination and rather hiked down NF46 to Estacada. We were initially contacted by his wife who got us connected to Timothy.
From the local volunteers we contact in Estacada, we got David Kishpaugh, from Jeep West who is always pretty active with recoveries in this area.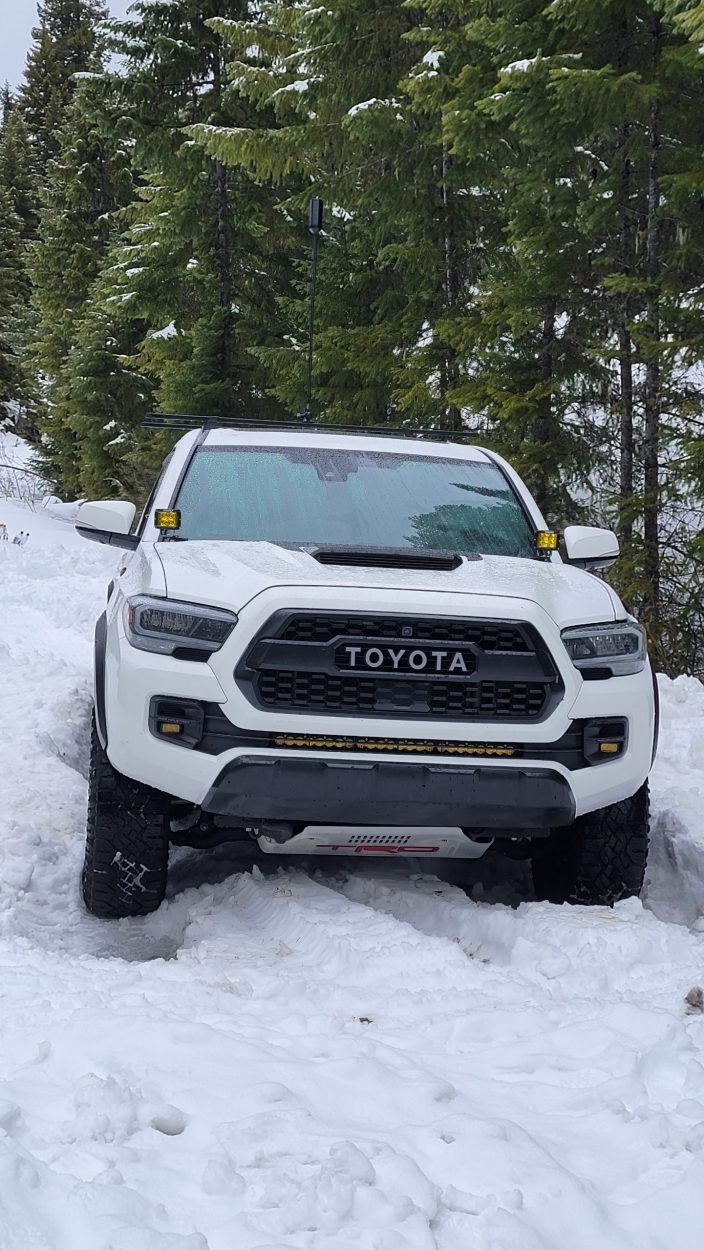 The request was passed to volunteers by 4:07 PM, and by 4:13, David was already coordinating to help. The recovery was pretty easy, David sent us a kick note later on: "Just a long drive and quick pull. Probably Could have just aired his tires down. Spent more time airing up and down than it took to get him out."

David and Timothy left Estacada around 7:00 PM, and by 10:40 PM, David closed the request once he was over the hill and had service again.
Thanks David, like always, you saved the day.