Sunday, October 15th, 2023, at 10:13 a.m. (ET), a request for help with an offroad recovery in Michigan was sent to our system. The requester, Jacob Starner, submitted the following info: "Subaru Forester stuck in the sand, beached on a slight incline. / I'm with the vehicle".
Our administrator for Michigan, David Mrak, handled the request and confirmed the location and contact information before activating local volunteers.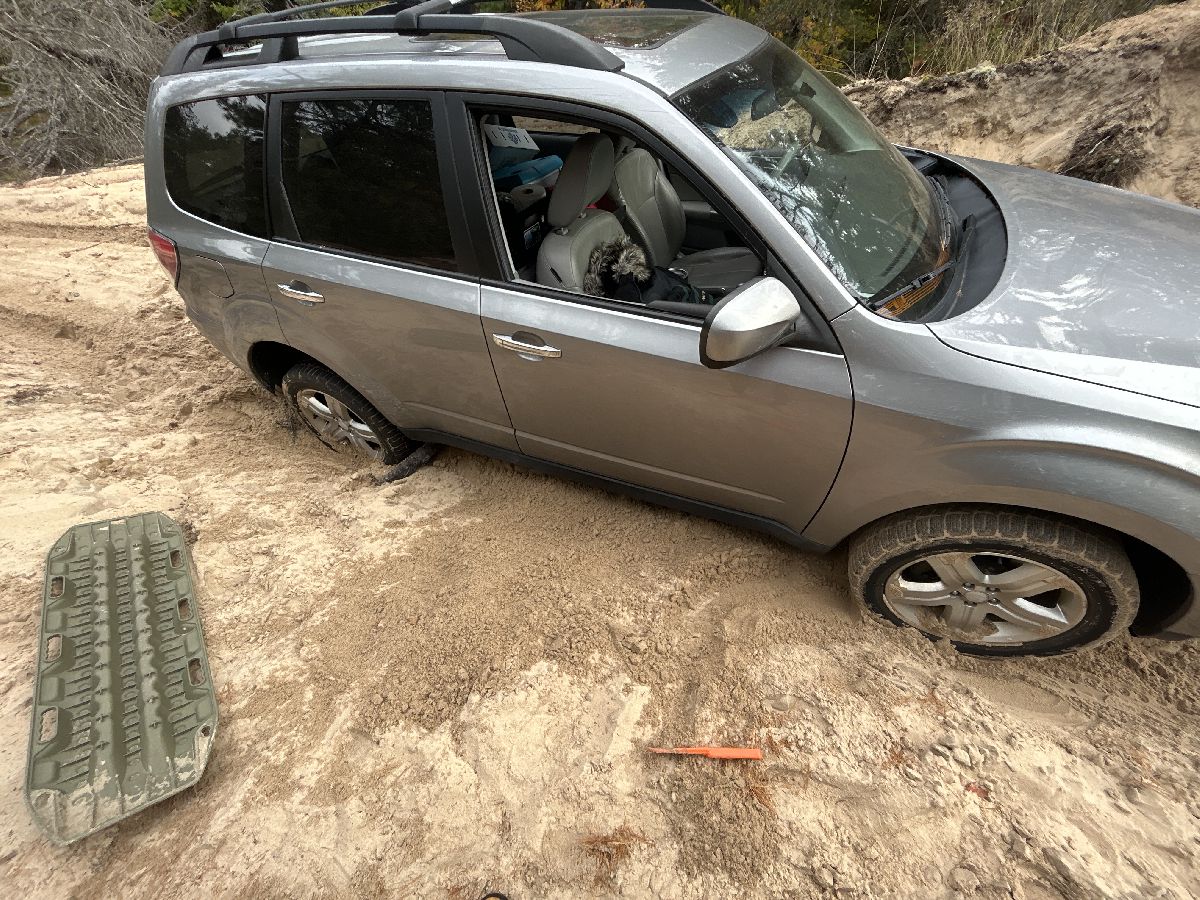 The volunteer who took care of this request was Michael Foater. He drove for about an hour and extracted the stuck vehicle. He also spent some time talking with Jacob about the proper recovery gear he should carry on his vehicle to avoid this in the future.
Thanks, Michael for helping.

---
If you like to receive a text message when we get a request near you, create your account here: offroadportal.org/signup