Sunday at 5:53 we received a recovery request on our web-app for a Subaru stranded on road NF4510 about 16 miles south of Estacada. The vehicle was stuck already for quite a few hours and a friend of the driver recommended him to try our web-app.
Initially the ticket showed in the map a completely different set of coordinates, we believe the person submitting the ticket didn't waited too long when using his phone, for the device to find its location with the GPS and caused the app to detect a false location. Lesson learned, we will need to verbally confirm coordinates next time. Nobody's fault, is just the way the GPS system works on phones.
By 6:30 Adam, my self and Henry Wu, met in Oregon City to drive to the initial location we received. By 7:50, we communicated with the owner a second time, and asked him to send us a second location point with his phone, which resulted in a completely different area, so we had to drive another 25+ miles around a bunch of closed gated roads.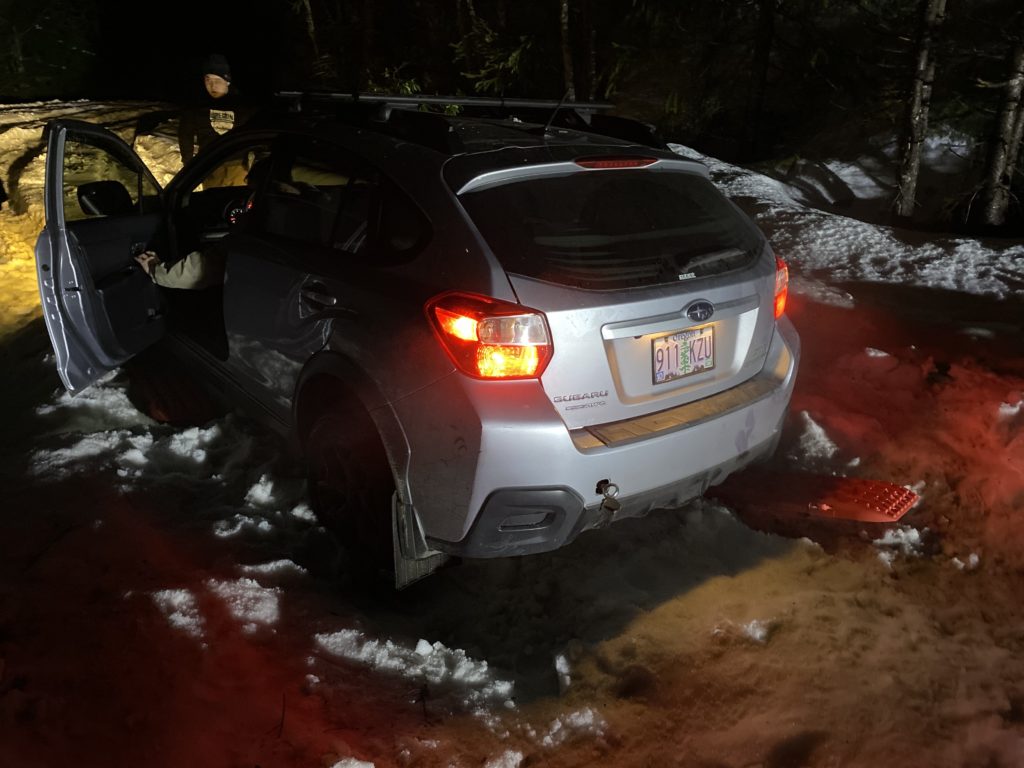 At 9pm, we finally arrived to the location of the incident. Michael, the owner of the Subaru Crosstrek was more than happy to see us. He and his wife were stranded for nearly 6 hours. The last mile to get to him was pretty treacherous, the snow was turning into a slushy slippery and icy mix.
The vehicle was stuck but not too badly. We tried the traction pads and they worked well, except it will take us a bit longer to reposicion them a few times to get him out, so we moved forward my Jeep and use the winch to pull him backward. The recovery took less than 30 minutes. Once he was back in the road we followed him back to safety.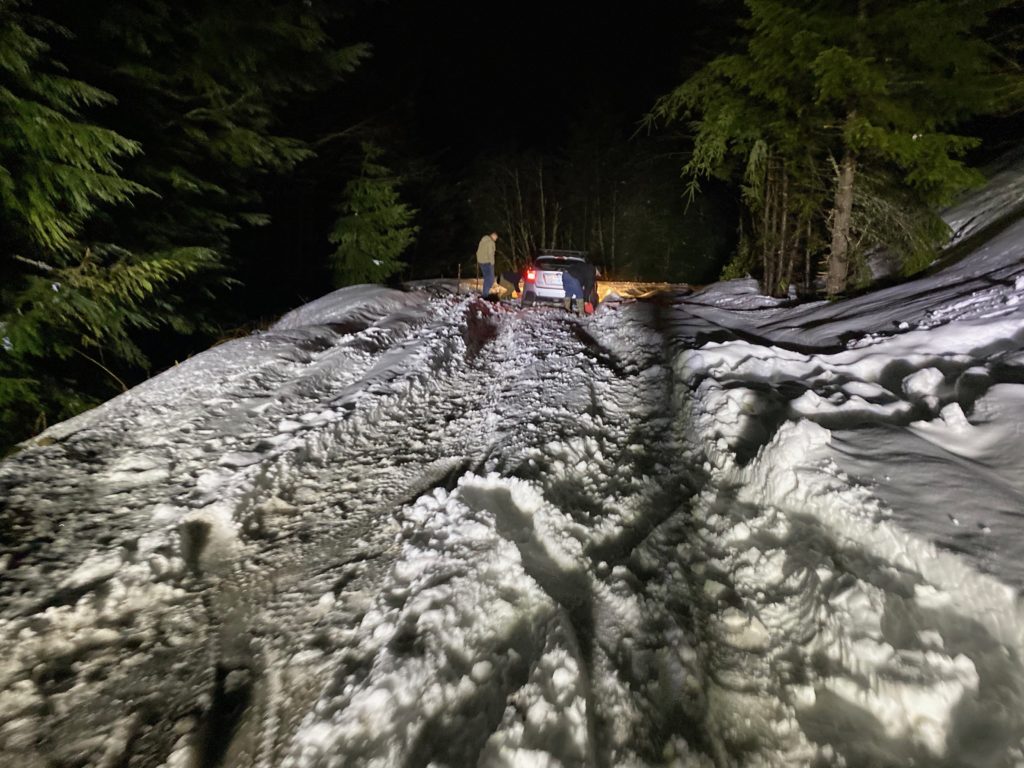 Note: The owner mentioned to us, he has traction pads in his roof rack, but decided to leave them at home to save fuel. I guess, he saved gas, we didn't.
Final thoughts
I guess, just one final thought, I'm glad this driver found our page, he was rescued, and came back home safe. But, again, why go up the hill, on such unmaintained road, without any recovery gear? Be smart! Be Safe and go Prepared!
By Big AL PDX
email:bigalpdx@oregonoffroadrecovery.com
follow BigAl at @bigalpdx
videos: YouTube Channel