Thursday, March 2nd, 2023, at 10:57 AM (PST) Brian Conway, submitted a request for help with an off-road recovery of his vehicle, a Subaru Forester high centered in the snow on trail NF-9732.
By 12:45 PM, the request was verified, the location checked, and we started looking for volunteers. No much more than 2 minutes after submitting the ticket, Marc Estep, a local volunteer, took charge and helped Brian.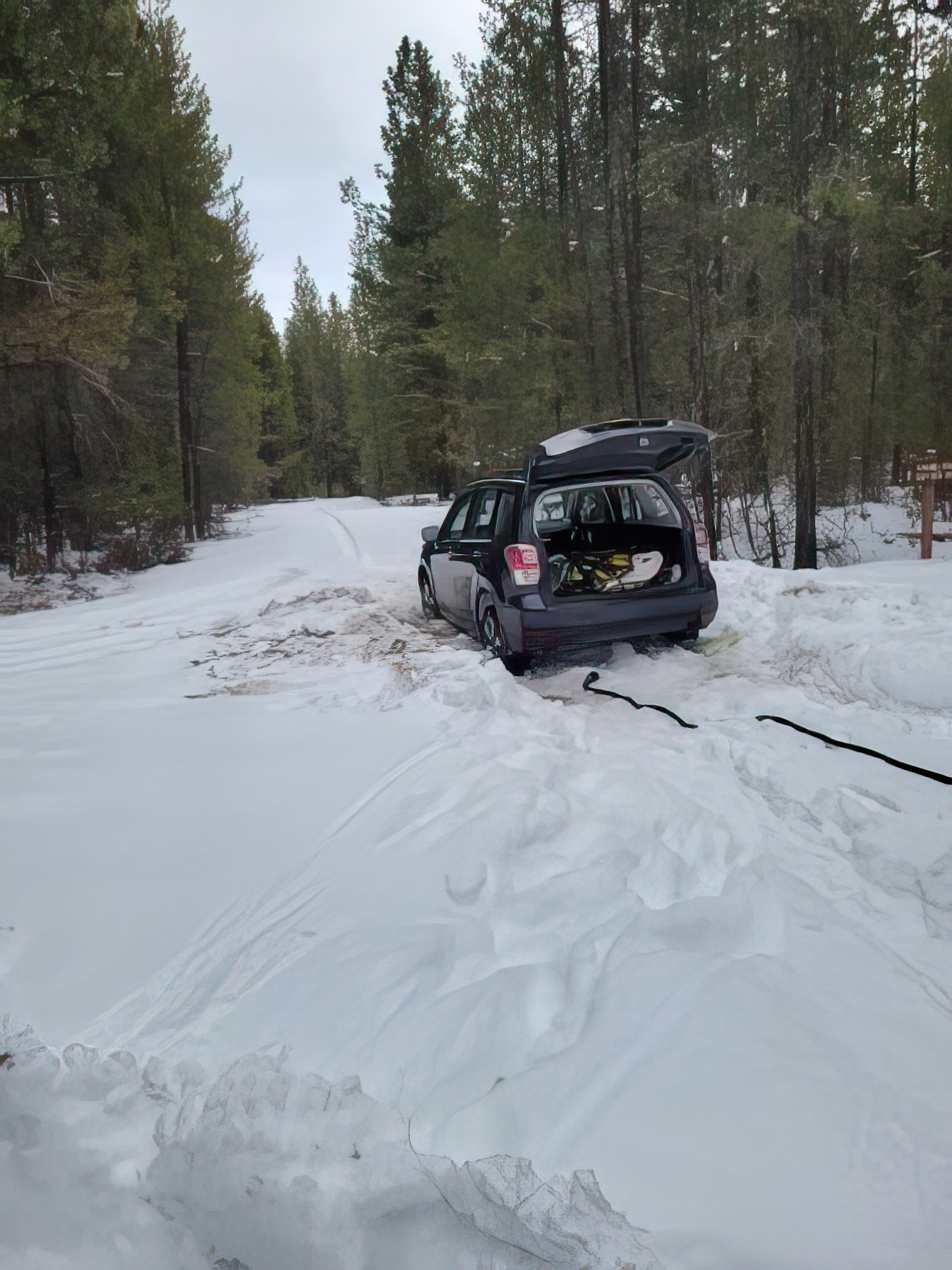 He contacted Brian and coordinated the recovery. Marc picked up Brian at 2:00 PM, and by 3:49 PM, he closed the request and informed us he got the Subaru back into the pavement. He used a Kinetic rope.
Awesome work Marc, thanks for helping.