Sunday, 26th of February at 4:19PM(PST), we received a request for help getting a truck stuck in the snow out of the road headed to Kentucky Falls, Oregon.
We verified the location, contact information and added some submitted photos. We reached to Benjamin and decided to wait until Monday morning to organize the recovery with daylight.
The request was submitted to our local volunteers at around 7:45AM. By 8:00AM, Larry Davis took over the recovery, and with Michael Williamson, another local volunteer picked up Benjamin and traveled up the road toward the truck.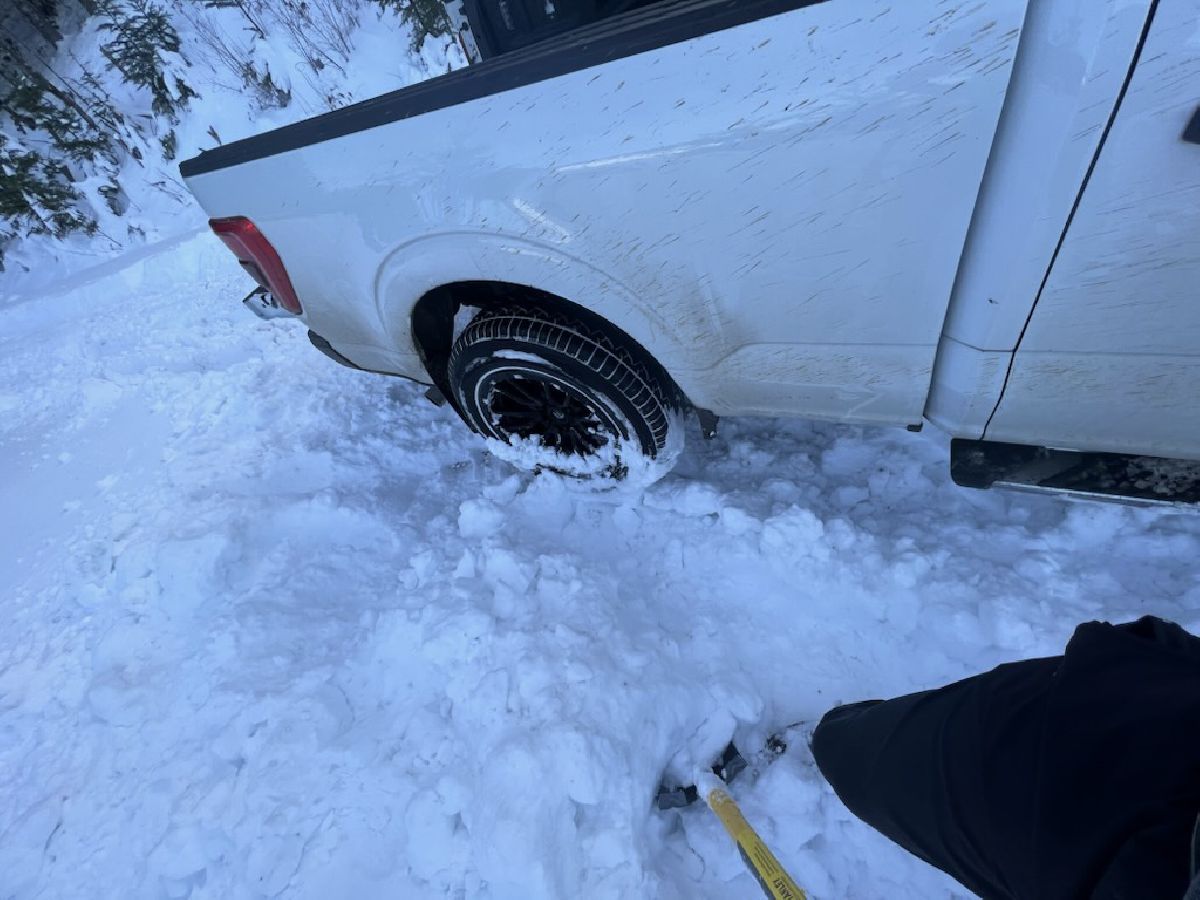 By 1:20PM, Michael closed the request. The truck was free. By the time they reached the truck, there was a snowcat who was passing by and offered to help. So the volunteers didn't have to work on the recovery, but still traveled all the way there and helped Benjamin get to this truck.
Michael later sent us an email with a quick note and some photos showing the recovery done by the dozer.
From Michael: "So the vehicle was stuck near a mining operation, and they'd plowed a short section of the road. Larry went about 30 ft past the stuck truck, and when he tried to back up to get turned around, he immediately got stuck. So we spent an hour and a half getting Larry back to traction before we even tried to pull the pickup out. After I got Larry pulled back to where I was, I heard the dozer in the distance and unhooked from Larry and backed up, flipped it around, and begged and pleaded with the dozer operator to yank it out."
Thank you, guys, I know you feel like that this was not an actual recovery, but you guys went the extra mile to try to help Benjamin, and for that we all express our gratitude.