Sunday, 26th of February, at 2:04 a.m.,(PST) we received a request for an off-road recovery in California near Cuddeback Lake. Cuddeback Lake is a dry lake in the Mojave Desert of San Bernardino County, California, 60 km northeast of Edwards Air Force Base. The lake is approximately 10 km long and 4 km at its widest point. It is also the site of the Cuddeback Lake Air Force Gunnery Range.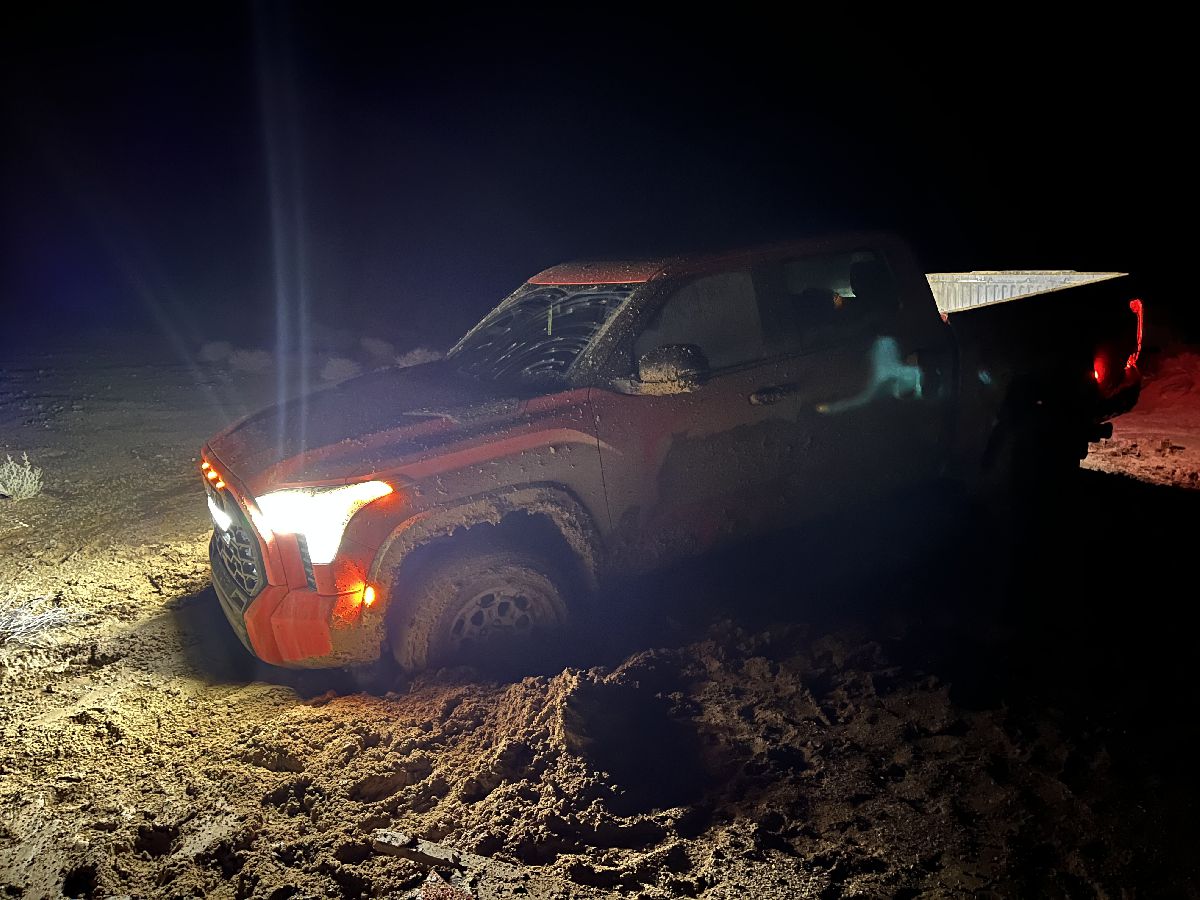 John Hebert, who requested help, submitted the ticket, and left the vehicle behind. He spent the night at a hotel in Ridgecrest, a small town 30 miles north of Cuddeback Lake.

We contact John early in the morning and started to organize the recovery with local volunteers. From the local volunteers we contacted, the one who jumped and took care of the recovery was Laura McKenzie, a local volunteer. With her gladiator, she got the Toyota Tundra out using the winch from behind.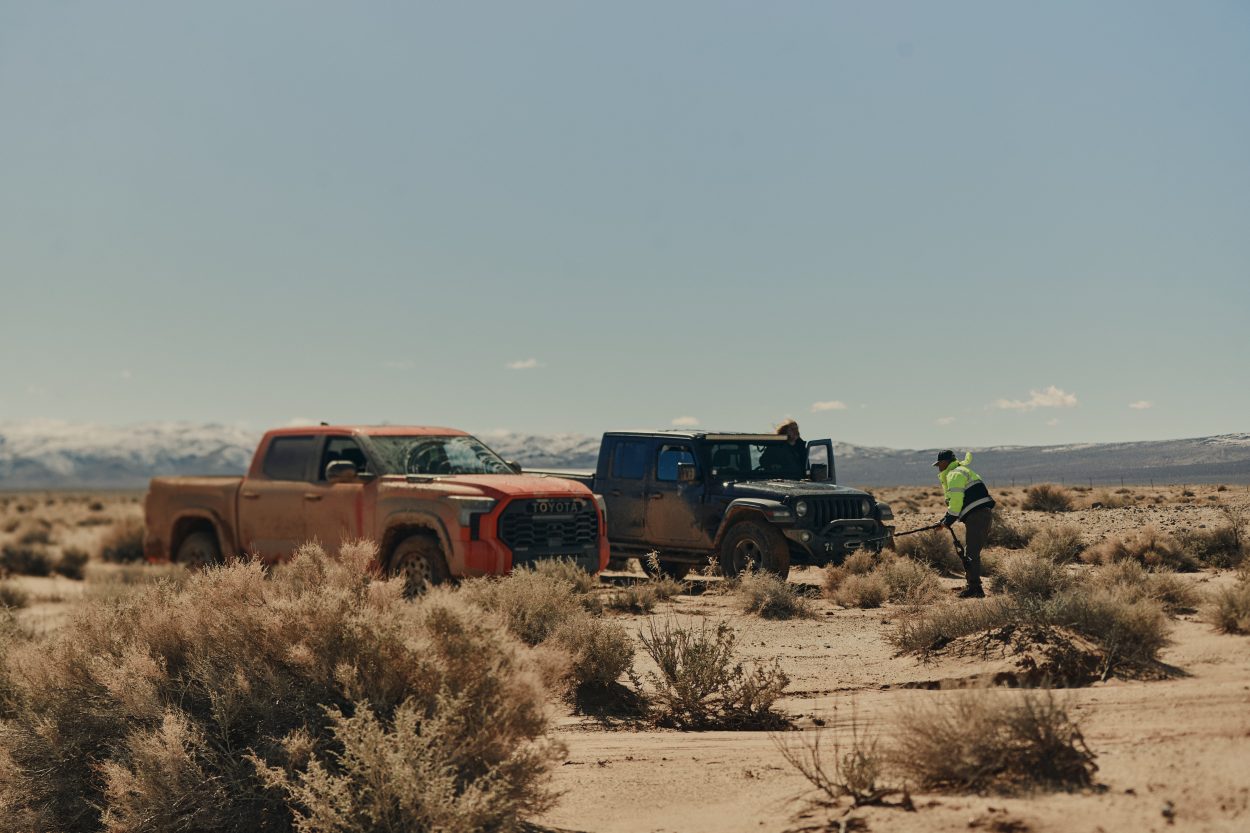 By noon the ticket was closed and John was free and on his way out.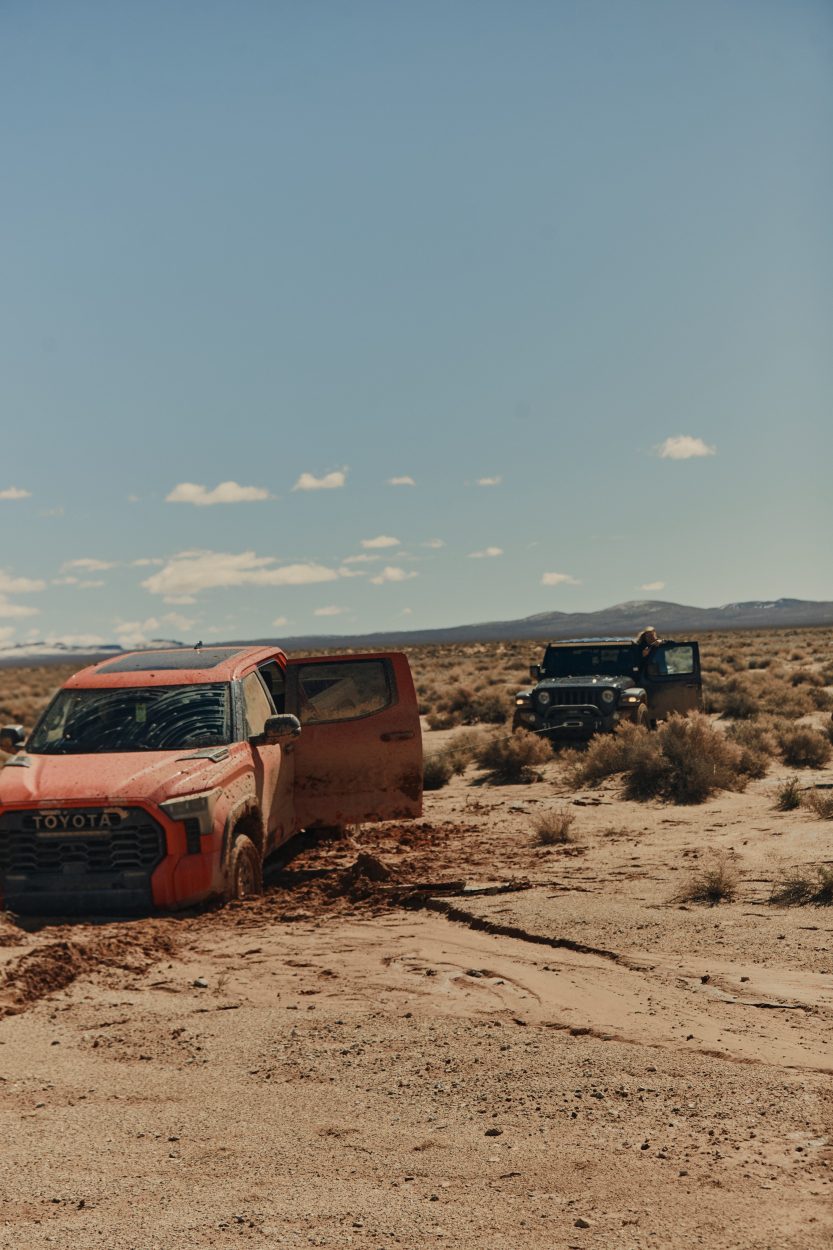 Special thanks to Laura for going the extra mile to help on this recovery!