Evan slid from the main trail into the woods, rolled twice on the driver's side, and landed on a stump. He was facing uphill with the rear tires on the ground but the front crossed over the stump.
At 11:08 AM, Evan submitted a ticket on Monday with the initial information and approximate location using our web app.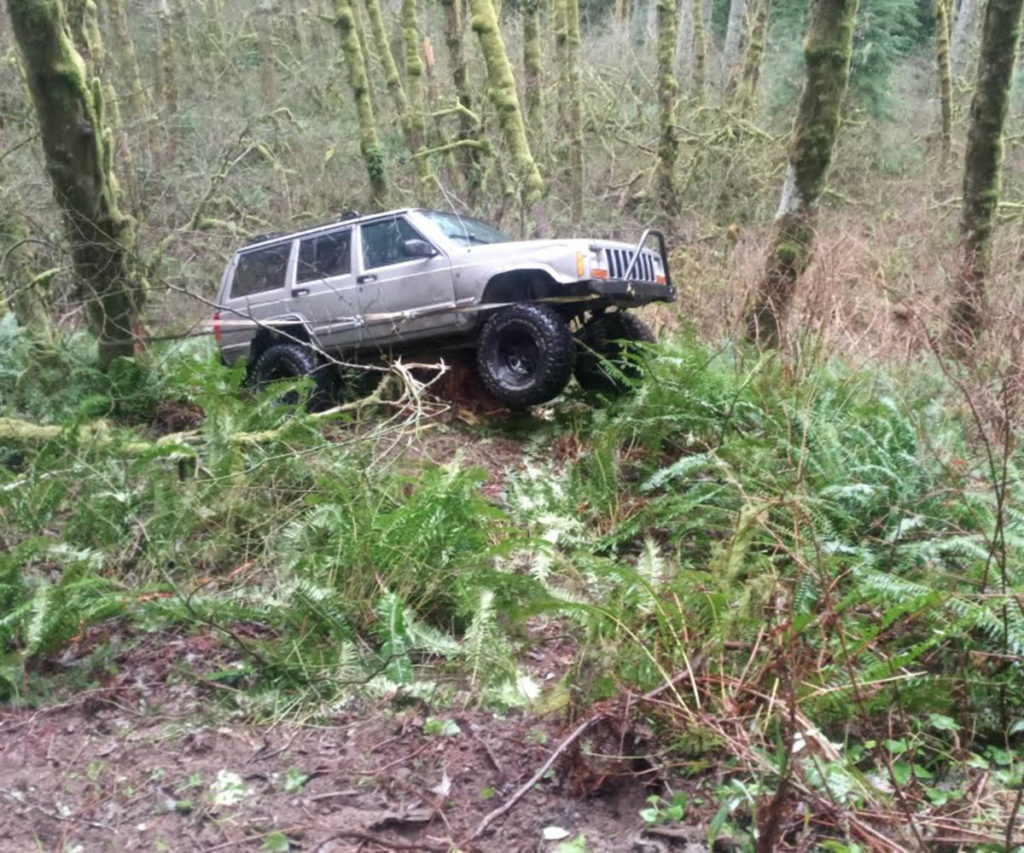 By 11:16 AM, we already contacted Evan by Phone to go over the incident. At around 11:25 AM, Reco was assigned to this recovery. Since it was far away from other members, we assigned the ticket to one volunteer we knew would be able to help right away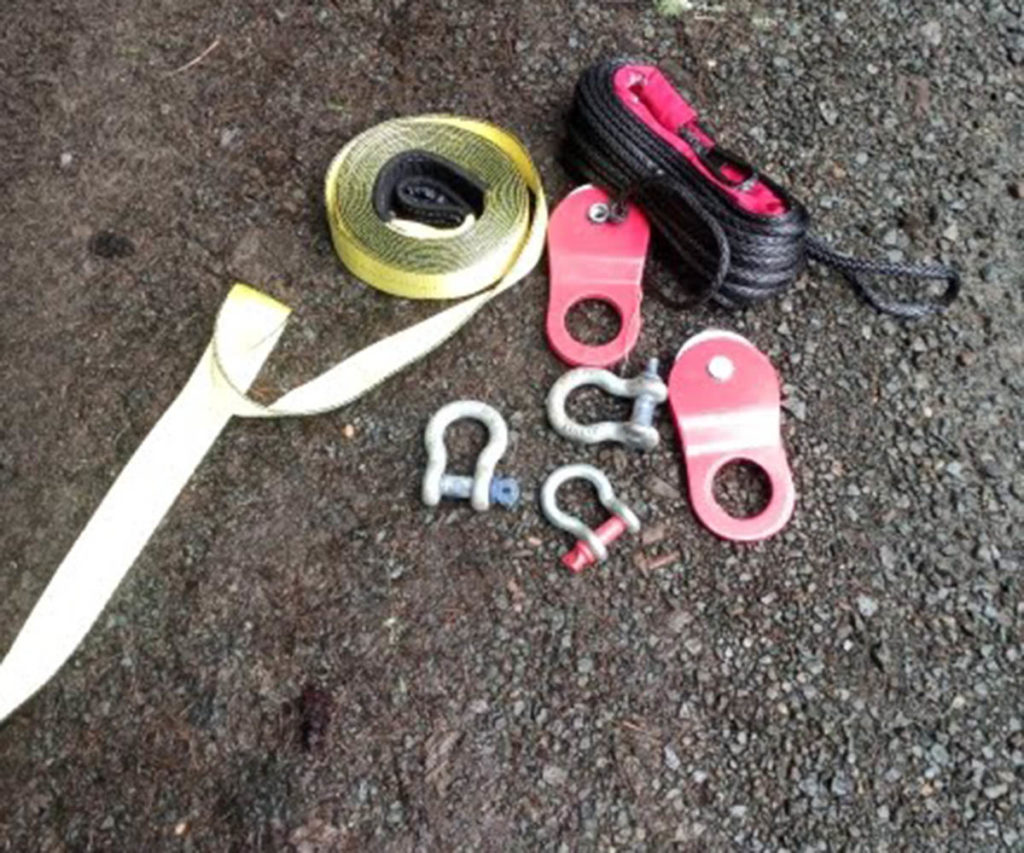 Just 5 minutes later, Reco replied back "YES" to our request, confirming the system his participation. We asked Reco also to send us some photos and a brief description.
From Reco:
One 30,00 lb strap one 100 ft 24,000 lb winch extension line and used two10 ton snatch blocks and the chainsaw and 17500-pound winch.
They were out by 4:00 PM.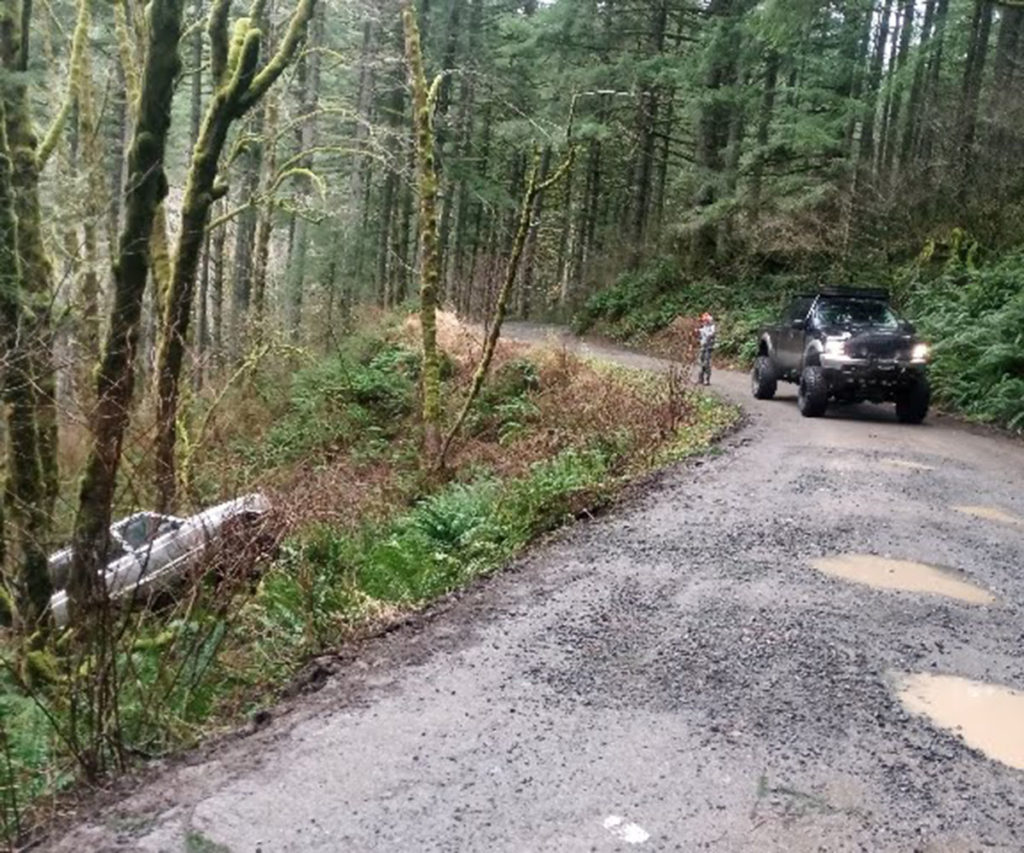 Reco saved the day with his Ford F350 Diesel on 40's.