We received a request for a recovery in a closed area near Willamette Mission State Park
Saturday at 4 pm, we received a request for a recovery of an old truck stuck near the Wheatland Ferry in Yamhill County. 
Our first priority is to make sure, the volunteers can legally enter the area. We contacted the Sheriff department and cleared with them the situation.
The sheriff department told us they will let the person go with a warning and allowed us to enter the scene to recover the vehicle.
We submitted the ticket to our volunteers, and seconds we had 20+ members looking on the new lobby center.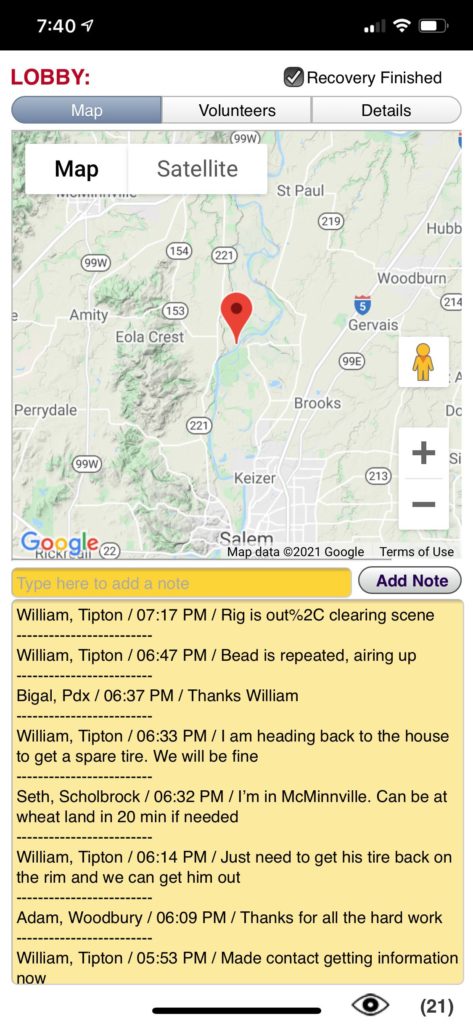 After a few minutes William T. and Kevin Moore jumped into action. They coordinated the actions by texting the Lobby, which now coordinates text messages among the engaged/stand-by members automatically.
By 7 pm, William closed the ticked and gave us a quick update on the lobby. They were clearing the scene after helping replace a damage tire of the truck they recovered.
This was another awesome recovery that gave us the opportunity to test our new app features while helping others.
Great team work guys!