Monday afternoon, we received a request submitted by Tami Mikels, who, while driving her F150, got stuck in icy snow all the way to the frame near La Pine.
Our admins confirmed the ticket and dispatched it to volunteers. Fifteen minutes later, Kanan marked himself as engaged and shared that he was headed to the recovery in the lobby. He arrived at the scene at 4:12 pm, aired down, and drove up the hill.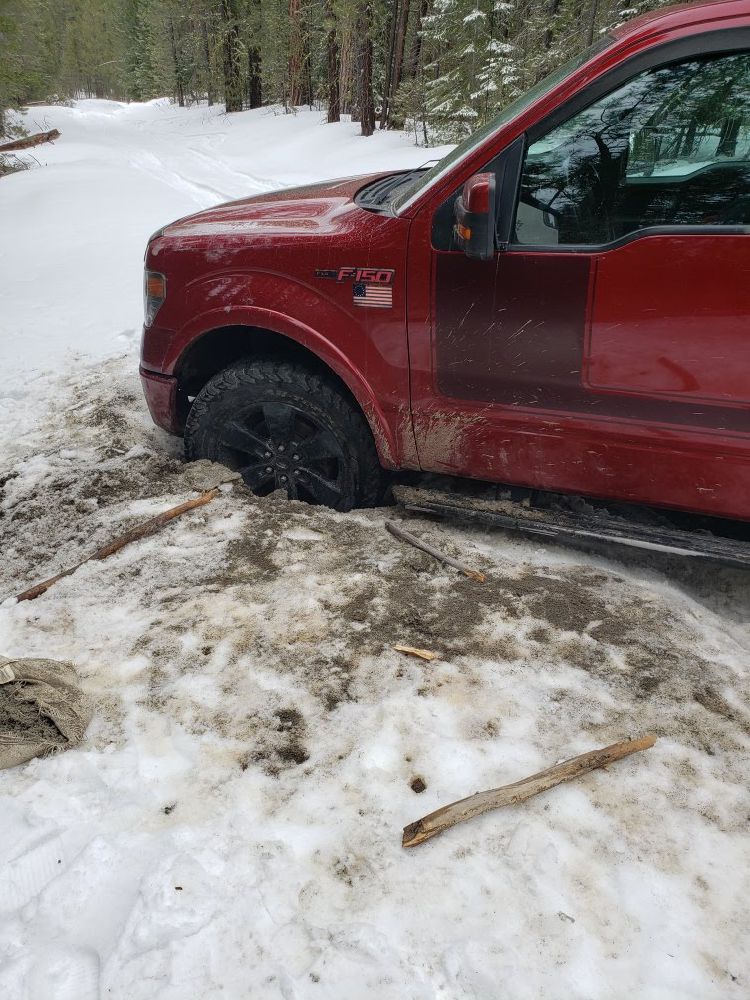 Thirty minutes later, Kanan closed the recovery after getting Tami back to safety. He had the help of RJ Reed with his Tacoma.
Later on Monday, at around 5:00 pm, we got our second request. This time from one of our members, Dan Taylor, whose Gx470 transmission failed after overheating. He was near Sisters in road cover with two feet of snow. He had straps, winch, and all the recovery gear needed, but no transmission. We submitted the ticket, and just a few minutes later, Kanan took it upon himself to respond to this second request.
While Kanan was en route, we maintained communications with Daniel, who, after letting the transmission cool down enough, got reset itself and started working again.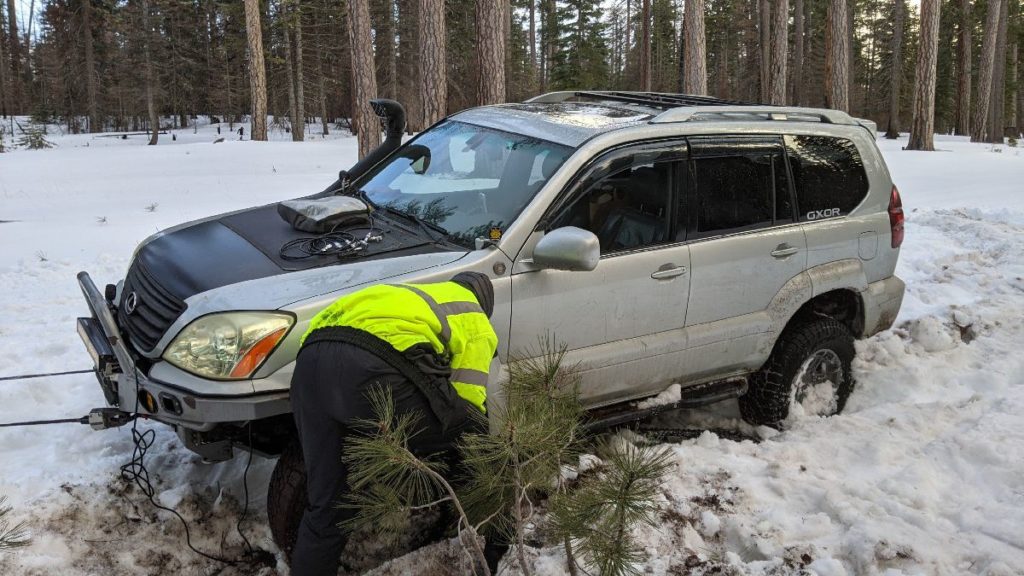 By the time Kanan reached out to Daniel, his truck was working again. Kanan shared with us that Daniel was able to drive on his own power back to the main road.
Both tickets closed in record time by some speedy volunteer. Thanks Kanan and RJ Reed.
Reminder: If your want to help our group, please consider becoming a patron! www.patreon.com/offroadportal A few bucks a month makes a huge difference and help us cover the cost to keep our free services going! Thanks!