Our weekend started on Thursday when Jennie P. submitted a recovery request for her boyfriend, who drove his Jeep near Big Mud Flat Ranch, eastern Oregon, and got himself stuck in the mud.
We only have maybe 20 volunteers in that area. The location was so close to Idaho that one of our members (Kanan Best) invited a group from Idaho to assist. So we welcome Idaho Offroad & Recovery to the group of volunteers helping with recoveries in Eastern Oregon. If we receive Idaho requests, we will pass those directly to them as we already have some other states and their local groups working with us. At the end of the day, for us at Offroad Portal, it is all about helping people; if there is a group of people already organized and ready to help, we will work with them.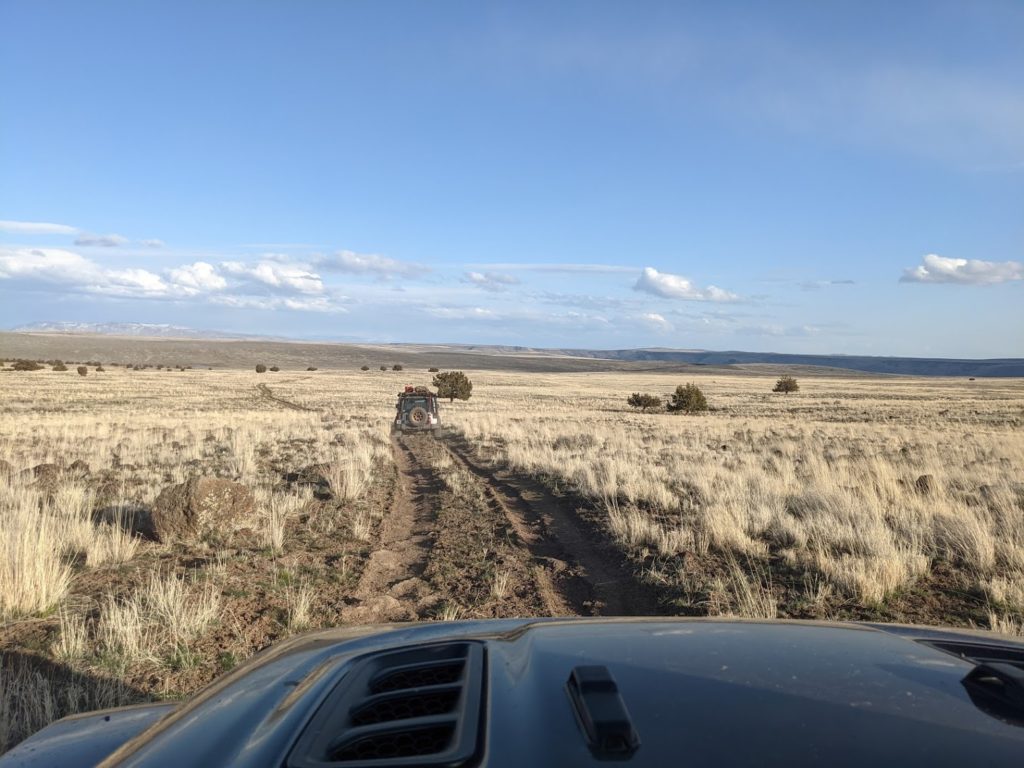 It took 24hs to find a volunteer, but Robby Patterson, from Boise, jumped into action and saved the day.
Notes from Robby: I'm glad I was able to help Marc out the other day. He got stuck in the one mud hole in the middle of the desert. He had been stuck for about 24 hours by the time I got there and just needed a solid anchor point to hook his winch. He was out in probably less than 5 minutes after I arrived.
The mud-hole wasn't as bad when he went through the first time, but it had gotten much more significant on his way back out a day or two later. Once he was out, I followed him out to make sure he got fuel and headed home. It ended up being about 115 miles of off-road driving to get to him and get him back to the pavement.
Recovery boards and winching off of his spare that he buried didn't work. He got stuck in that super sticky desert mud that turns to cement when it dries.
Mid-morning on Friday, we got another request. Thomas was driving his Toyota Tacoma near Sunriver when he got stuck in the snow. He told us he was ok spending the night, so we organized the recovery for the following day. This time two of our volunteers, Dan, Minter, and Matthew, Briggs, arrived and helped Thomas get back on the road.
At the end of Friday, we received another request. This time from Salt Creek Falls, where Samuel was driving his Subaru Outback and got stuck in the bank when trying to turn around on fresh powder. He left the vehicle stuck all the way down to the frame and was trying to find help to recover the Subaru the following day. This time Alan Doyle saved the day and got Samuel back on the road safe and sound.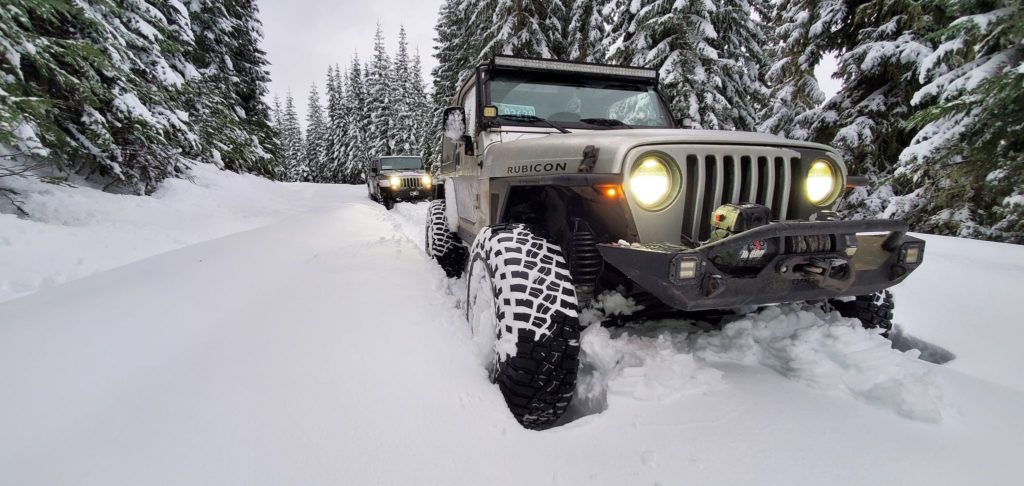 On Saturday, we received another request, but it was closed after further discussion with the requester. The husband was asking for help, for his wife told us his wife drove into a public park at night, broke her ankle, and ended up in ER, having to leave the car behind. Like we always explain, we do not assist in city recoveries, especially when the vehicle is in an illegal area. He understood, and the ticket was closed.
Reminder: If your want to help our group, please consider becoming a patron! www.patreon.com/offroadportal A few bucks a month makes a huge difference and help us cover the cost to keep our free services going! Thanks!