Monday, September 12th, at 7:21 a.m. (PST), we received the following request for a recovery from Alabama: "Toyota Tacoma stuck in mud at bottom of hill on a trail. Front left tire deep in mud, all other tires above. Need a winch at minimum. I requested a tow truck but they did not have a long enough cable line. / I'm not with the vehicle".
The requester, Trevor Bowley confirmed the location and verified his contact information right away. We submitted the request to volunteers within 100 miles of this incident, in case somebody was nearby.
The area was next to Georgia, and far away from any big areas with volunteers we had. We tap into our recovery partners Alabama 4×4 Rescue and Georgia 4×4 Rescue. From the second we found Steve Vaughn, who was able to contact Trevor and they forged a plan to intent a recovery the following day.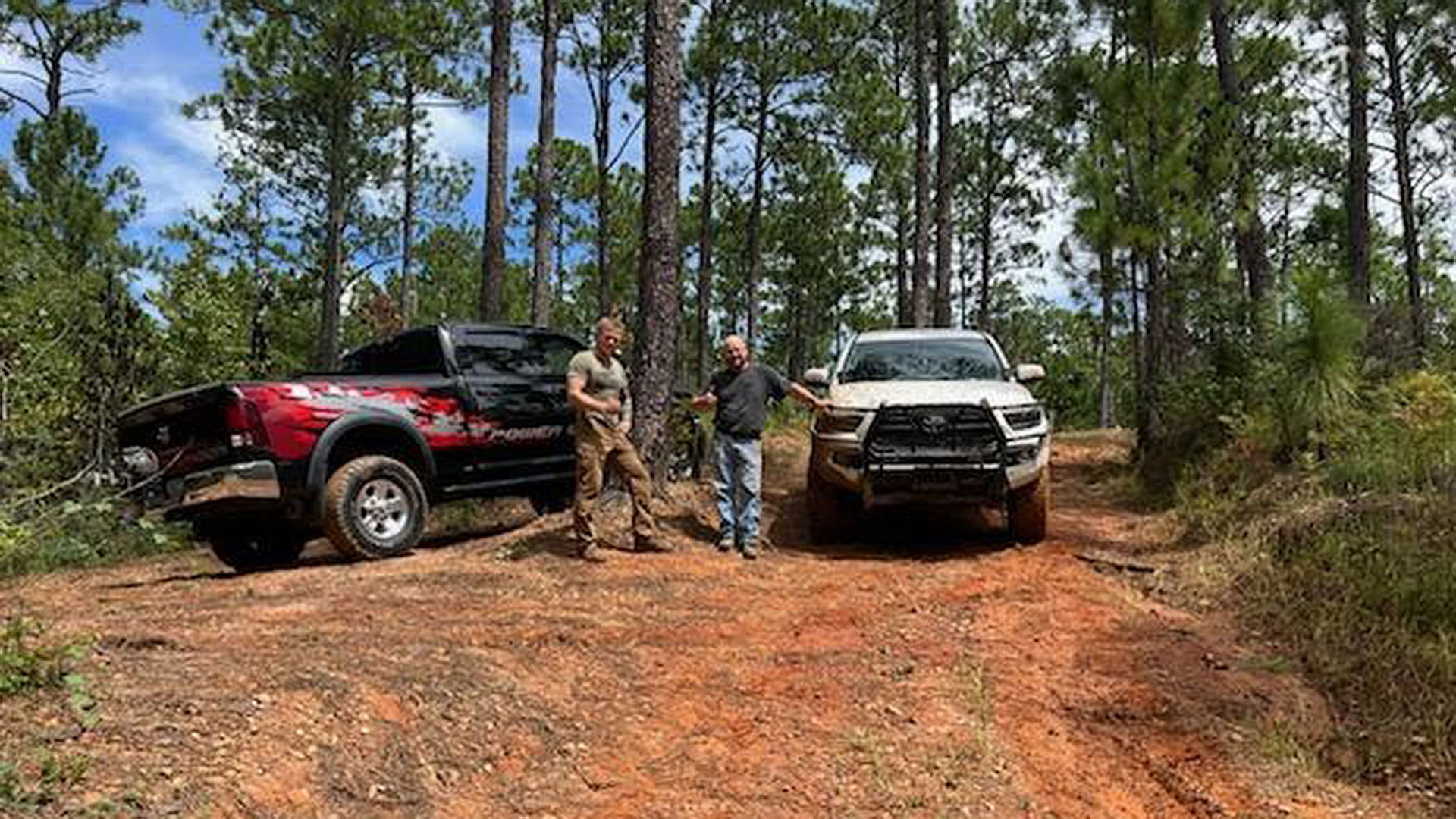 Steve sent us this note: "Easy recovery, drive down to the within 50 foot of the truck. Used the back harbor freight winch as an anchor line. Single line pull with the front which and the yota started moving, took our time and was able to eventually back the trucks out under their own power. Took maybe 1 1/2 hours."
The following day by 10:30 a.m. (PST), we received a message from Trevor letting us know he was out. Special thanks to Steve for helping on this recovery.