Monday, April 5th, at 4:27 pm, one of our members sent a request for help from Umpqua Beach #3, near Reedsport, OR. The requester, Brandon B, was stuck in the sand with a 20ft Thomas-built bus while camping.
After corroborating the vehicle's location and status, we assigned the ticket to members from Coos, Douglas and, Lane county.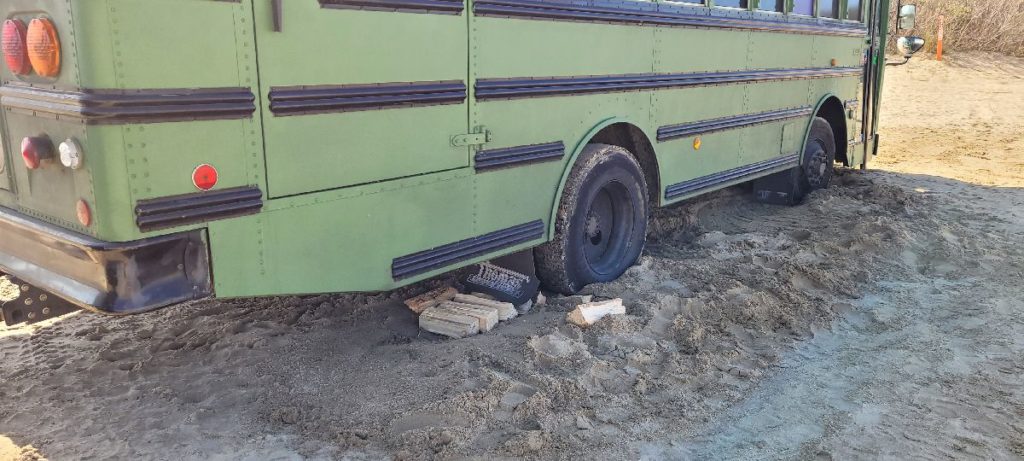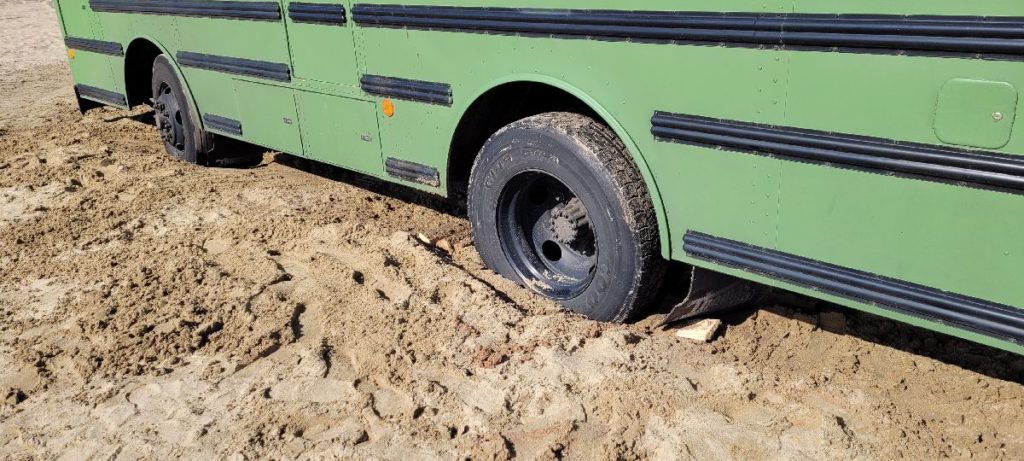 A few minutes into requesting help from volunteers, Kevin Moore was ready to go on this recovery, but he was 3 hours away; nevertheless, he was willing to drive. Luckily another volunteer, Avery Howell, was a few minutes away from Brandon, and by 6 pm, he was on his way to the location of the incident.
Brandon, the requester, shared with us the following: "The recovery couple used two-wheel drive in reverse and dug the rears down on both rigs then hooked up the two winches to the bus and out of the hole she was within a couple of minutes! From there, the bus drove back to the road on its own!".
Avery and wife Kierstyn using their rigs, a 2012 Jeep Wrangler JK on 37s locked equipped with a winch Warn M8000, and a 1998 Supercharged Toyota 4runner on 33s locked with a winch Warn M10000 pull the bus backward with their winches after burying the vehicle pulling to get more traction.
By 7:46 pm, the recovery was finished.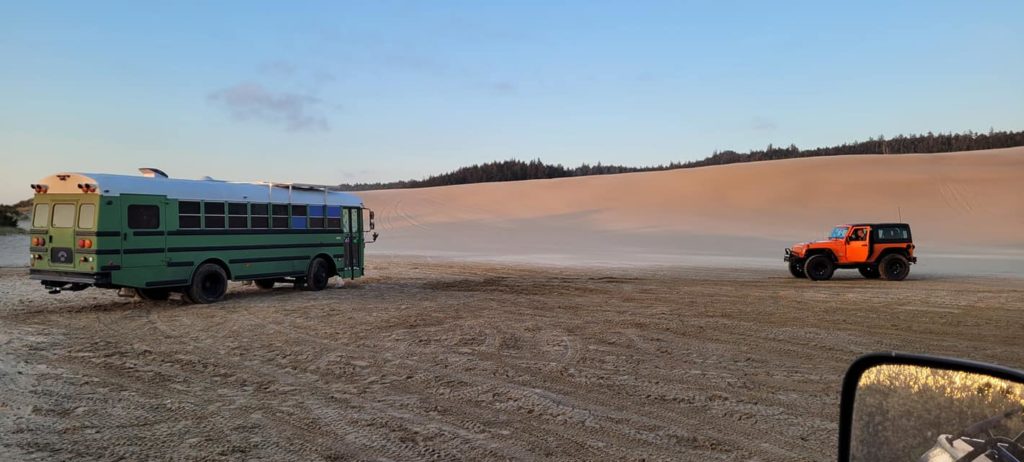 Reminder: If your want to help our group, please consider becoming a patron! www.patreon.com/offroadportal A few bucks a month makes a huge difference and help us cover the cost to keep our free services going! Thanks!