The 2023 Chevrolet Colorado ZR2 Desert Boss package is a limited-time offering for this model year, so if you're interested, don't delay. These special editions are expected to sell out quickly, and you may not get another chance to grab this package.
The Desert Boss is a multi-layered creation. At its core, it starts with a Chevrolet Colorado 4X4 pickup truck featuring a turbocharged engine and a stylish trim package. This mid-size crew cab pickup comes with a short bed measuring just over five feet in length. The ZR2 trim level enhances the off-road capabilities, providing special shocks and skid plates. With the Desert Boss Special Edition, you receive a set of 17-inch beadlock-capable wheels, a bed-mounted sport bar with a sail panel, an off-road light bar, an auxiliary power box, underbody cameras, Desert Boss decals, blackout emblems, and an off-road front bumper fascia with a safari bar.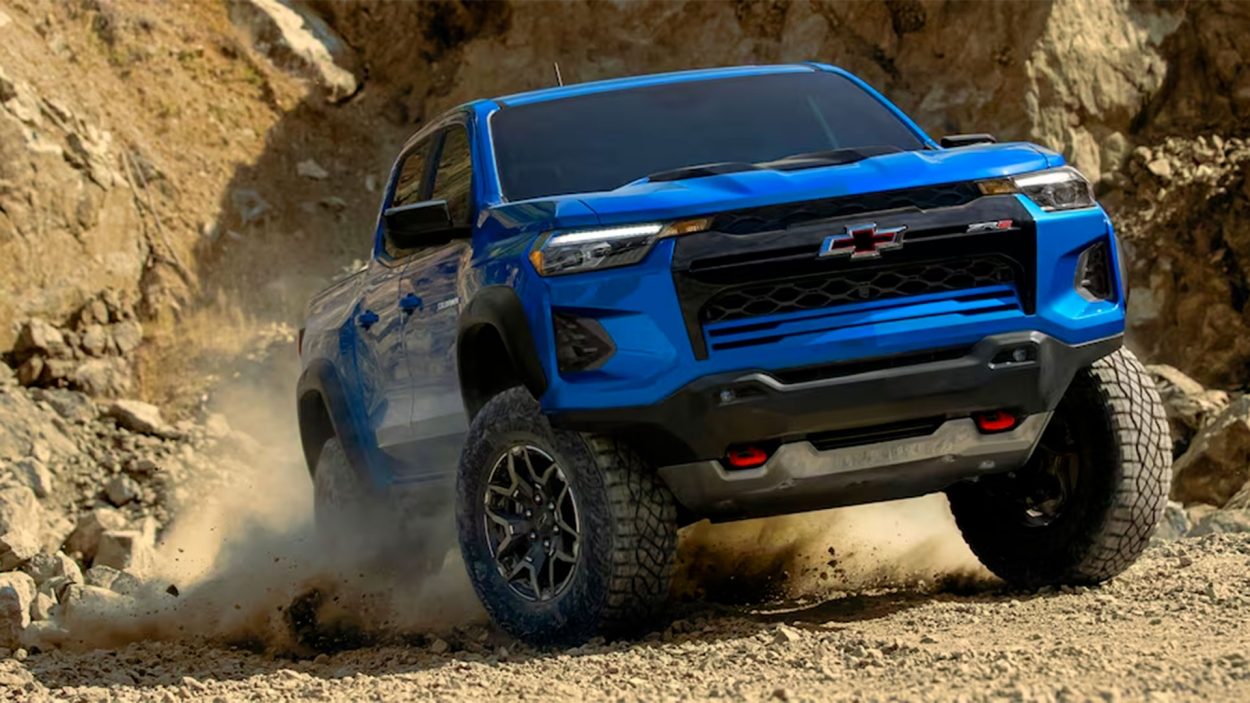 If this sounds like a dream come true to you, you are the ideal candidate for the Desert Boss. This is part of the growing trend of "pre-modifying" trucks and SUVs right at the factory. The concept is simple: instead of purchasing a standard Colorado 4X4 and then investing an additional $20,000 to prepare it for desert off-road adventures, Chevrolet will handle all the customizations for you, complete with a factory warranty. In truth, the professionally installed equipment is likely to work seamlessly, ensuring that all components function harmoniously. In contrast, aftermarket modifications can sometimes result in compatibility issues.
Under the hood, the Desert Boss boasts Chevy's best 2.7-liter four-cylinder turbo engine, generating 310 horsepower and 430 pound-feet of torque. This powerplant is paired with an 8-speed automatic transmission and a real dual-range Autotrac 4X4 system, all easily controlled from the console like any modern truck. The Desert Boss also features driver-selectable electronic locking differentials for both the front and rear wheels.
Upon entering the cabin, you'll be met with a sense of luxury, though it may require a bit of effort to climb into the high-riding truck. The interior offers premium features such as leather seating surfaces, a heated steering wheel, heated and ventilated front seats, a surround-view camera, and a sizable infotainment screen. Much of this is included in the "ZR2 Convenience Package," which comes at an additional cost of $1,490, but for those choosing the Desert Boss, cost considerations are often secondary.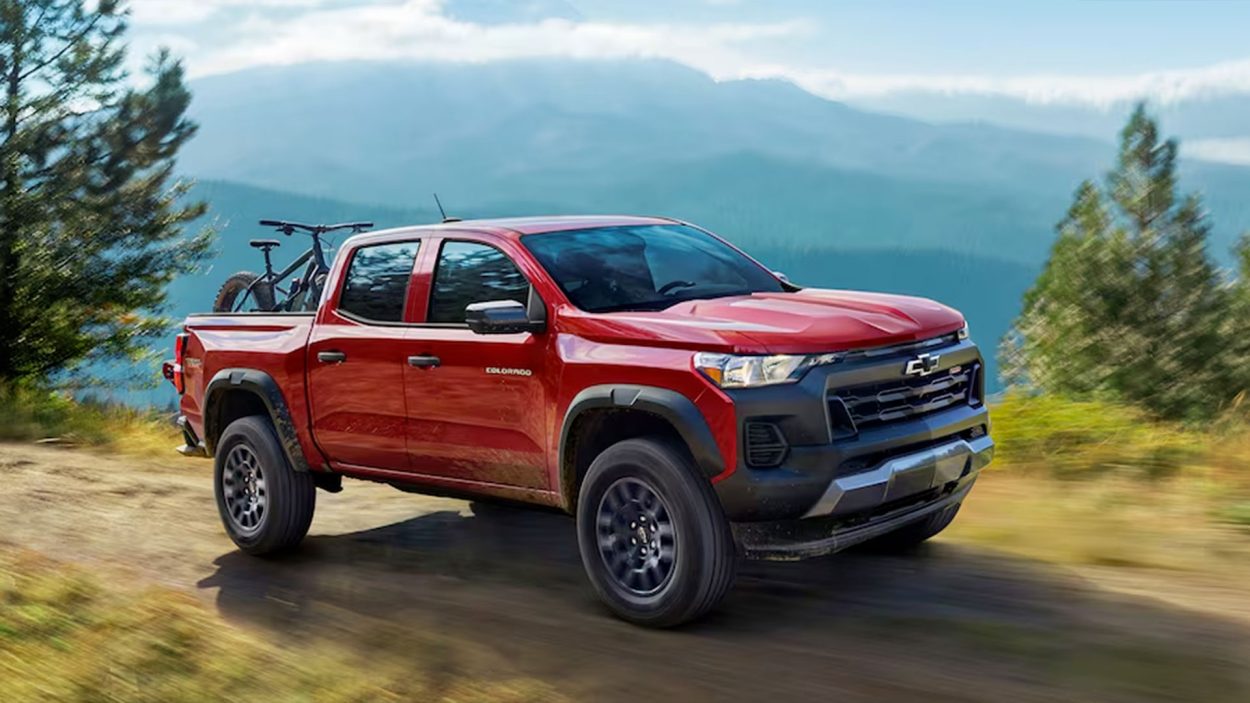 The dashboard features an impressive 11-inch driver information display and an 11.3-inch infotainment screen with integrated Google services. Wireless Apple CarPlay and wired Android Auto support are also available, along with a convenient mobile device charging pad included with the ZR2 Convenience package.
Once behind the wheel, the Desert Boss offers an enjoyable driving experience. The high-output engine delivers the necessary torque to set the substantial tires in motion, and the overall performance is smooth and responsive. However, don't expect sports car-like cornering, as this truck rides on 33-inch mud terrain tires. If you desire nimble handling and precise cornering, you'd be better off with a sports car like a Corvette.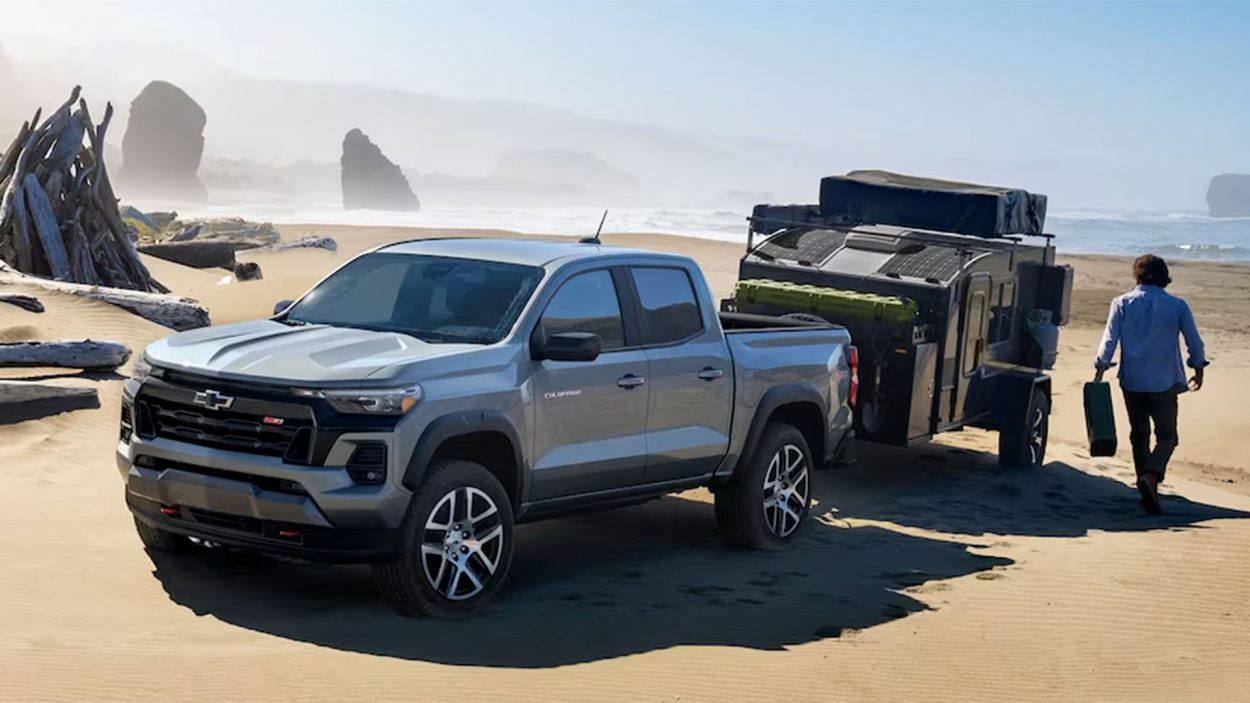 The Desert Boss lives up to its name, making you feel like the boss of any desert terrain, or even just a mall parking lot. As previously mentioned, this is a one-year-only special edition package, which adds an eye-catching $9,295 to the already somewhat steep price of a ZR2 Colorado. The base price for the ZR2 is a reasonable $46,800, but with the addition of the Desert Boss package, the convenience package, and a few more options, the total cost reaches $61,925. Whether this model is worth the premium is ultimately your decision to make. As mentioned earlier, if you're interested in owning one, act quickly, as they won't be available for long.
2023 Chevrolet Colorado ZR2 Desert Boss
Base price: $46,800
Price as tested: $61,925
Type: Midsize pickup
Engine: 2.7-liter turbocharged four-cylinder (310 hp, 430 lbs-ft)
Transmission: 8-speed automatic
EPA estimated mileage: 16/16
Overall length: 213 inches
Curb weight: 4,827 pounds
Final assembly: Wentzville, Missouri