Friday around 9:00 p.m. (PST) we received a request for a recovery in Eastern Idaho, very close to the border with Wyoming. After verifying the information with Jesse Schmitt, the requester, we immediately started to look for volunteers.
Base on proximity we only had a handful of volunteers near by. So we knew we will have to reach out to others who might be able to network the request to friends.
A few minutes later, by 9:30 p.m. (PST), Bill Cozad one of our volunteers took over the recovery and attempted an initial recovery. By 3:00 a.m. (PST) we checked again and we were told by Jesse, Bill was also stuck while trying to turn around during the recovery. At that point we reached Bill and let him know we were continue looking for near by volunteers. They had to spend the night trying until we can find more volunteers. He had two friends driving from Boise, but they were almost 5 hours away.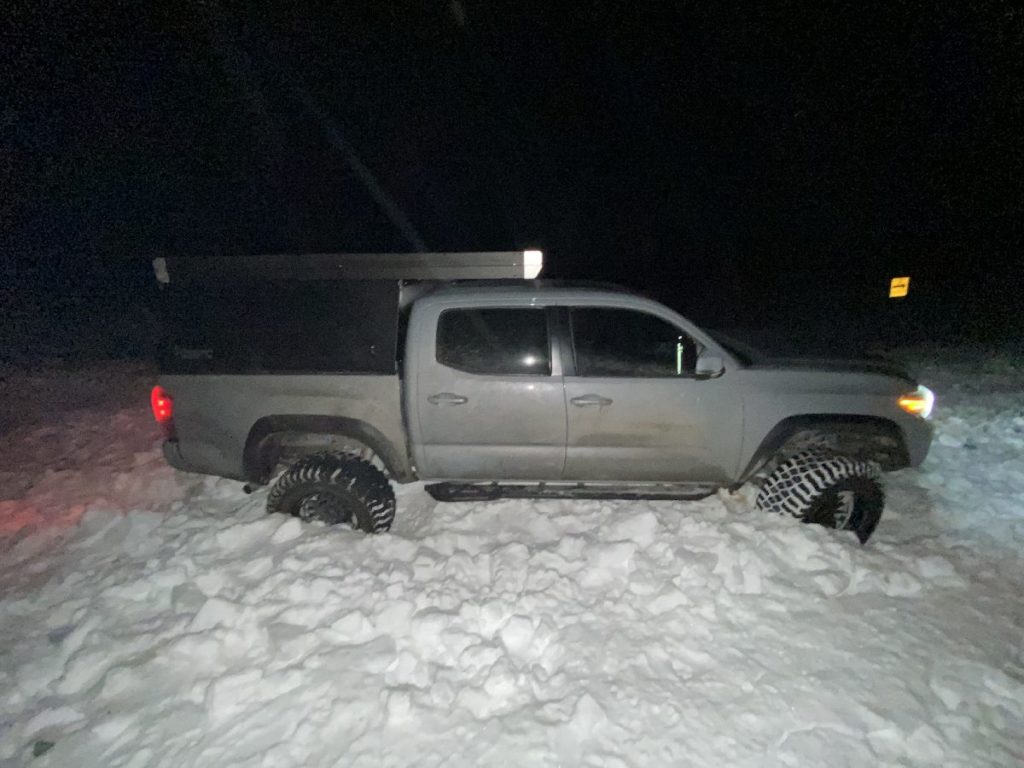 We reached out to some people near by in Jackson, Wyoming, 20 minutes from where Bill was stuck. Finally a bunch of volunteers from different local groups started to contact Bill. By 12:05 p.m. (PST), Bill told us they were out thanks to Chuck Stuart a local volunteer. Thanks to both of them Bill and Chuck, for lending a hand on this recovery!