Monday, 18th at around 10:08 am (PST), we received a request for a recovery in Oregon submitted by Stanton Vanourek, who got his F350 stuck to the frame in the mud in Wasco county.
He submitted some photos and explained he already had two jeeps trying to help, but they burned their winch without any luck.
I was on a fly coming back, and had limited connectivity, but the app worked well from the fly and by 11:06 am, after chatting with Stanton to confirm the information, I was able to submit the request to the volunteers in the area.
5 minutes later, we had Tad Johnston already taking care of this recovery with Dean Johnston. They both setup the recovery for 5 pm. At 6:02 we received a note from Tad in our app's lobby letting us know they got him out.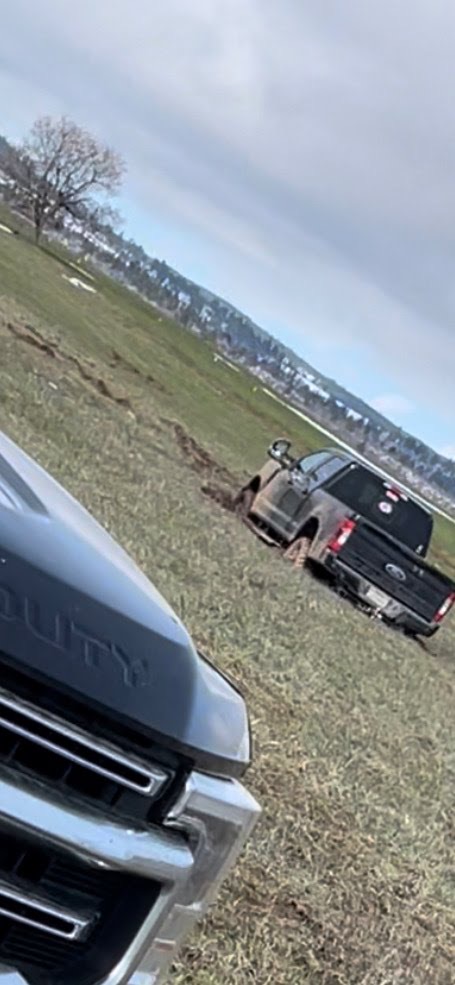 Tad shared some photos today and send me some details. In this occasion Tad was a backup for Dean, who using his Jeep and a kinetic rope took him out. They didn't use a winch because there was nothing to tight the Jeep to and since the F350 was heavier it will just pull the Jeep.
Great job guys! Thanks to Tad and Dean, and all previous people who also tried to help.