April, 19th, at 15:42 pm (pst), we received a recovery request from Nevada, where Daniel Frank got stuck in the mud near Box Car Cove a few miles from Highway 167.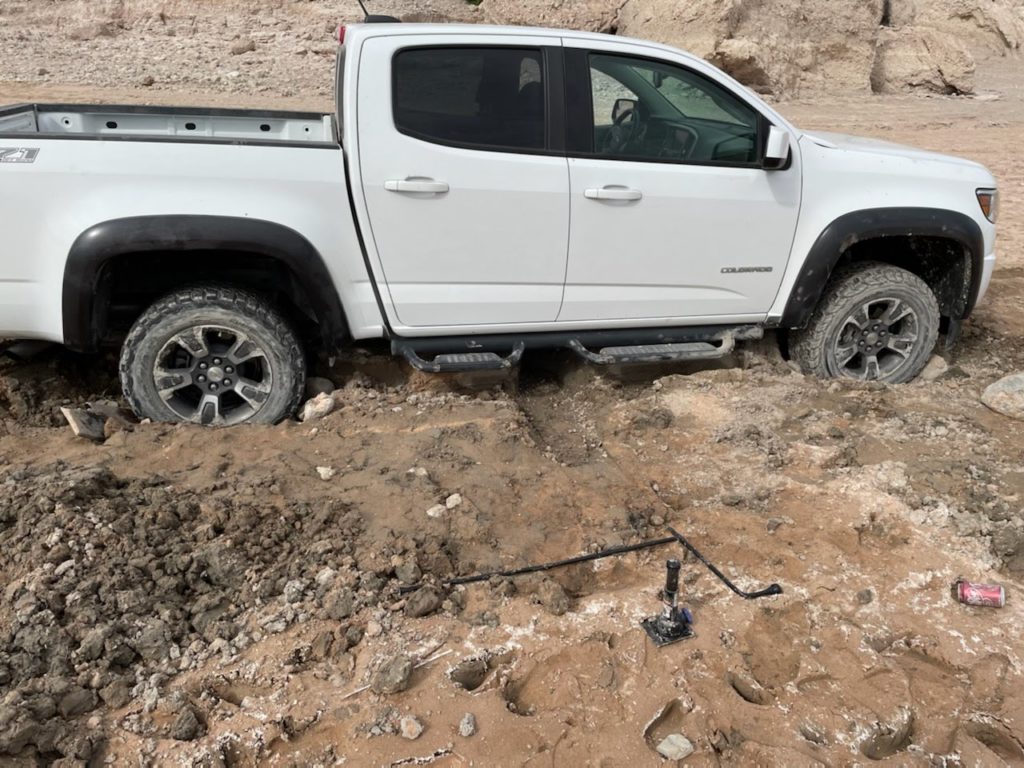 We contacted him, verified his GPS coordinates, updated the request with some images he shared and prepared the ticket for our volunteers.
In Nevada we have just a handful of volunteers, but we also work with SNORR. A great local organization with thousand of volunteers.
We submitted the recovery to our group of volunteers at 4:11 pm, and by 4:23 pm, Brian Glicken a member of SNORR announced that he was en route.
By 5:17 pm, he updated us when he arrived and by 5:54 pm he closed the recovery using our Lobby app.
He also shared some photos, and we truly appreciate having Brian as a volunteer.