Sunday at 9:30 pm (EDT), we received a recovery request from Michigan, where Matthew Mitchell, got stuck in a muddy field while inspecting a property for sale. He was driving his vey capable Land Rover Discovery, and had a winch but didn't have any trees near by to self rescue.
He had contacted earlier a towing company, but they sent a two wheel drive vehicle and was not able to reach where he was stuck.
We just started to grow our presence in Michigan, but with the help of our partner facebook group Michigan 4×4 Rescue, in less than one hour we were able to connect Matthew with Sean Hubel who at around 11:00 pm arrived and helped Matthew get out of the hole.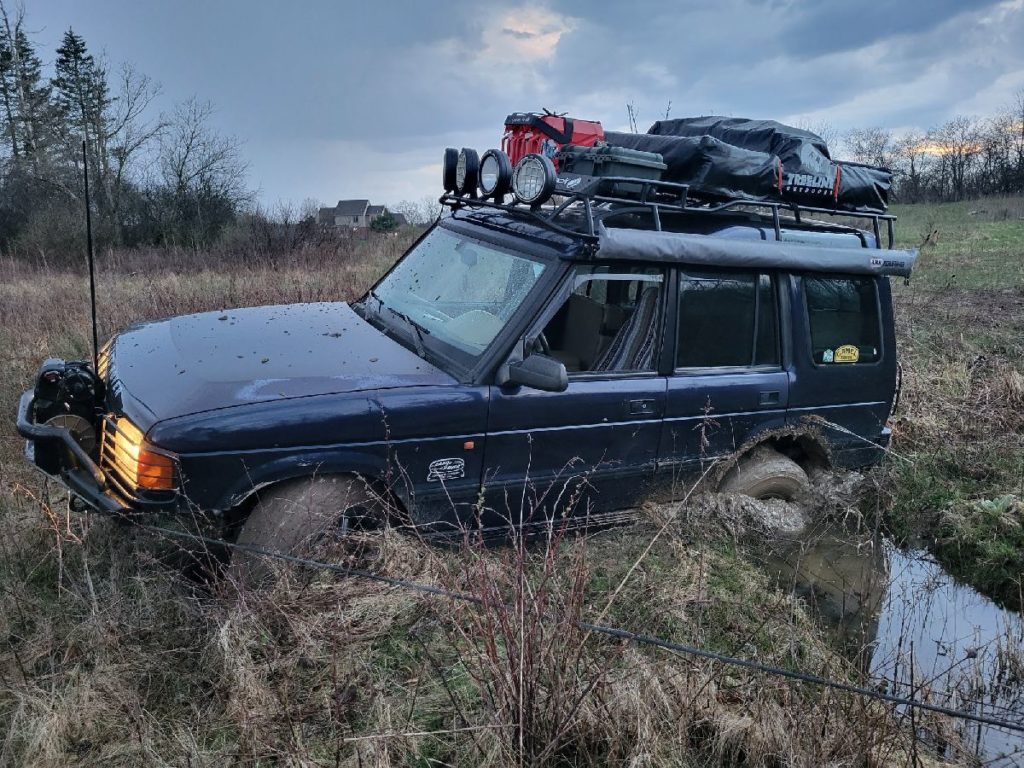 By 12:21 pm, Sean closed the ticket. Matthew was back out and safe.
Matthew is paying it forward and just signed up as a volunteer as well.
Note: We tried to share our post with the local group Michigan Jeep Recovery, but they thought our post was a repeat post and had a link and unfortunately removed it. Hope moving forward they understand all we are doing is sharing a distress call with all the information we capture, links to maps and photos to as many people we can reach in the area, while trying to help somebody in need.