Lisa Donoho, sent us this note: "1995 4Runner stuck in the mud. The differential is not buried/does not appear high-centered. We have dug out tires and placed material, but the vehicle won't move. We Brought a 1996 Land Cruiser down with a tow strap but it can't gain traction to pull. The terrain is a 25-degree BLM track with muddy ruts on the low end. / I'm with the vehicle."
This request was sent to our system on Wednesday, May 10th, 2023, at 10:30 a.m. In that area, we have very few volunteers. This area is mostly an isolated part of Oregon, with very few towns around.
Our closest volunteers were 90 minutes to 2 hours away. We submitted the ticket to our few local volunteers and waited a while. But nobody was available or closed enough to help.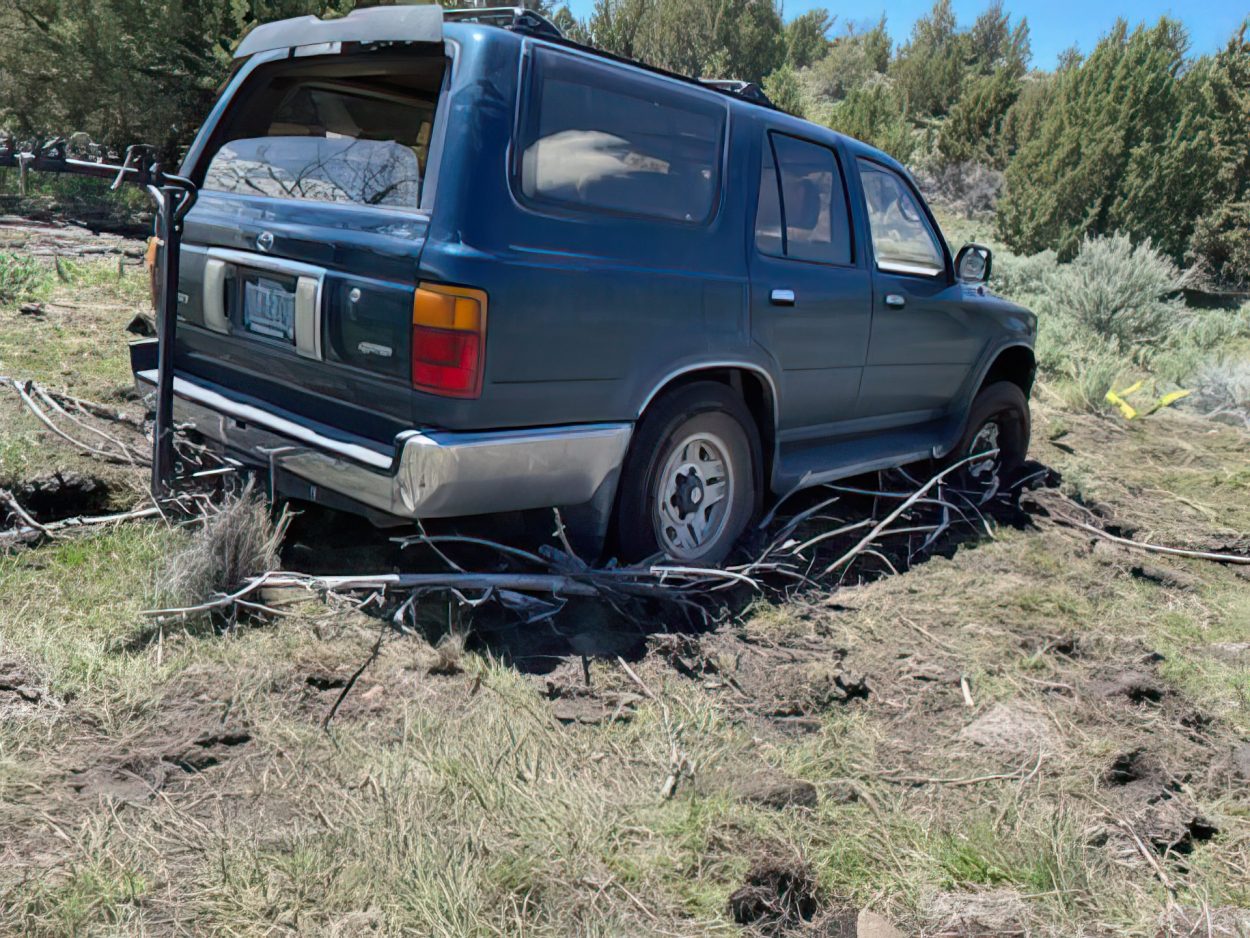 ? Then, by looking at the map, we had an idea, the nearby town had a few houses, a closed business, and a school. So we called the school, and luckily, Karen answered the call, and within seconds of explaining the situation, she, without hesitation, gave us the number of a local person who could help.
We put Lisa in contact with this person, and an hour later, they were out. We are happy to announce we invited this person to be a volunteer, and he accepted, so let's welcome Clint Whitney, a new local volunteer in this remote area.
Clint, thank you, your time and effort were very much appreciated.