This was found by Bill Hoffman, on Saturday afternoon. Here is a photo of Bill. He also took the time to do some clean up while he was there! Extra kudos to Bill for that! He joined our recovery page as a volunteer as well!.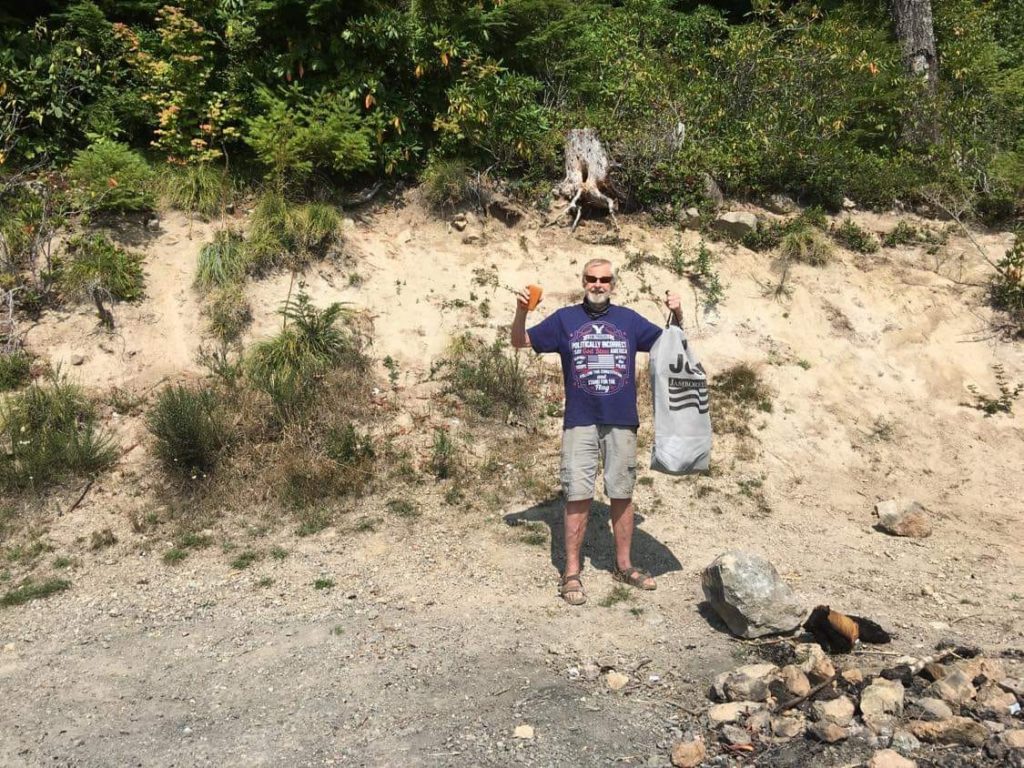 Here is our Geo Box #3. Part of our summer fun we are organizing with 4WParts of Tigard. This is the third of a series of Geo Caching Boxes with some prizes inside. This third one is located near Estacada. Since La Dee Flats is closed, this one was hide in a hunting trail. Easy to access. You will have to walk a bit to find it… (no more than 50 feet).
The third box is not too hard to find, it is behind a stump. Just follow your GPS coordinates until you get near, then walk around the area. Box will be no more than 50 feet from the trail.
Tom from 4 Wheel Parts Tigard put together some awesome prices!
Instructions to redeem the prizes are inside the box. Good luck guys!