Monday, May 25th, around 3 PM, Corey submitted a ticket using the web-app. A few minutes later we reached out back to get more information. He was exploring a narrow road near Mt Hood Meadows, when he tried to run over a log and slid of the side of the road an a step hill.
His winch was damaged so he was unable to self-recover. Pin between a tree with his rear bumper he had no option but to wait for help.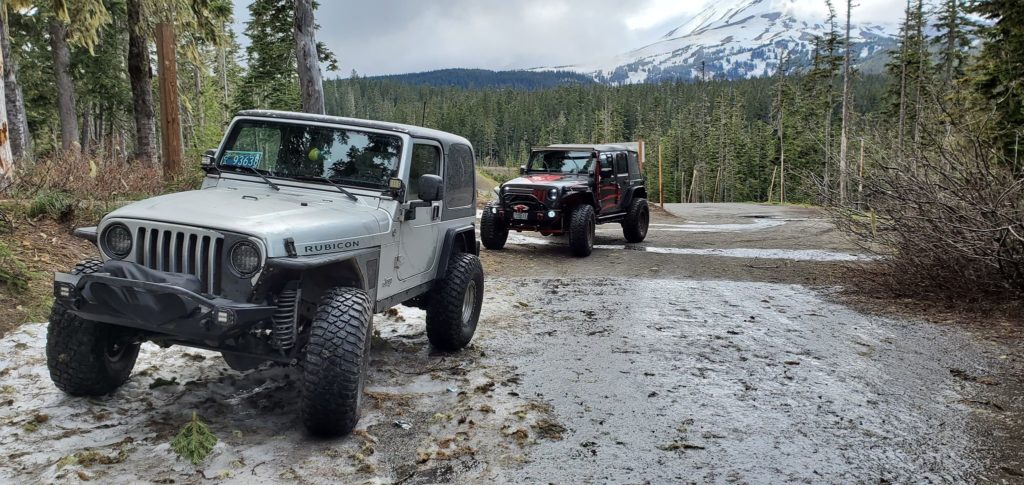 One of our admins, Henry, initially submitted the ticket to a small group of volunteers in Hood River. Since we didn't receive any confirmations from anybody in that county, we expanded the reach to Clackamas. By 5 PM, we put together a small group with Alan, Henry and Myself and decided to head up to Mt Hood. By the time we reached the area, another volunteer was already working on the vehicle. Kudos to Tom Hensley, who saved the day with his awesome Jeep, using his winch for the first time.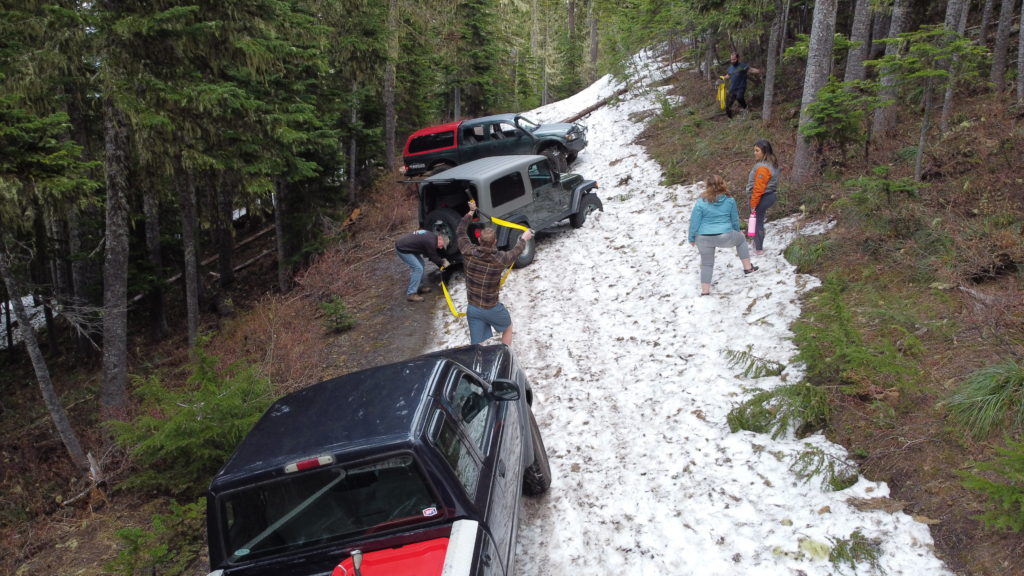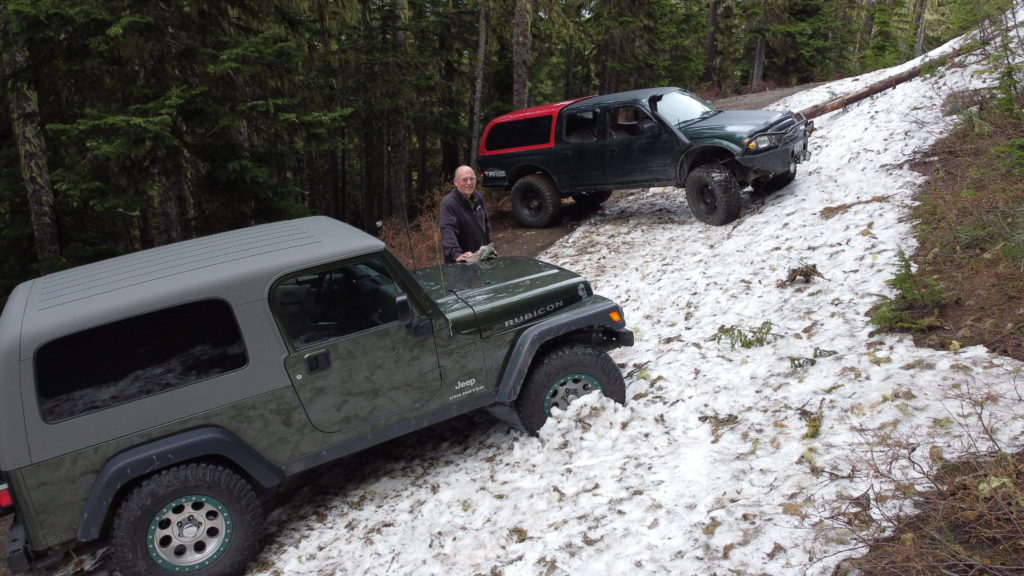 Corey was very happy to be out without much damage to his vehicle thanks to Tom who responded to the ticket and took upon himself to help.