On Saturday morning, Gina contacted Offroad Portal using our direct link online. After going back and forth, we gather enough information to help her submit a recovery request for her husband, Paul. He was out exploring with his Dodge Ram 1500 when he got stuck going down the road in mud. Unable to get himself out he needed help.
He was in Linn County, near a place called The Media Spot. Once we got confirmed coordinates we assigned the ticket to a group of volunteers. Out of about 25 members we contacted on Saturday, one took it upon himself to carry on the recovery, Joseph Gassner with his Blazer K5.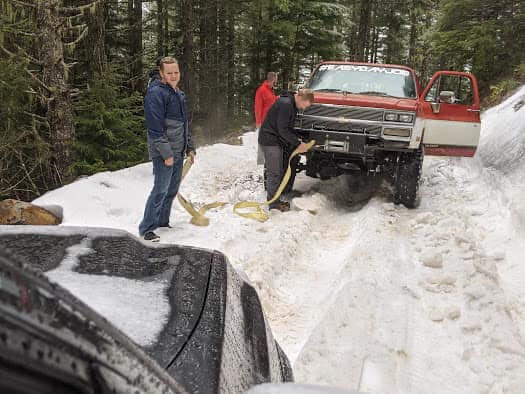 By 2 p.m., Paul was out thanks to Joseph. It took a bit of pulling to get Paul out. One more time our volunteers saved the day and our system proved to work.