Sunday, April 9th, 2023 at 4:57 a.m. (PST) our system received a request for help with an offroad recovery from southern Oregon near Beatty. The requester, Lonny Gessele submitted the following information: "My location is Lot 23 Bullard ct Beatty oregon 97621. This is private property but I'm with the owner I'm stuck in mud up to my axles. I'm 120 yards from the road that has gravel on it. Need winched out. Please help I've been here since 3 p.m., yesterday. / I'm with the vehicle"
We contacted Lonny and verified his information and location. The ticket was submitted to volunteers and by 8:48 a.m., Marc Estep, one of the most active volunteers in the region contacted Lonny and coordinated to go help at around 1:00 p.m.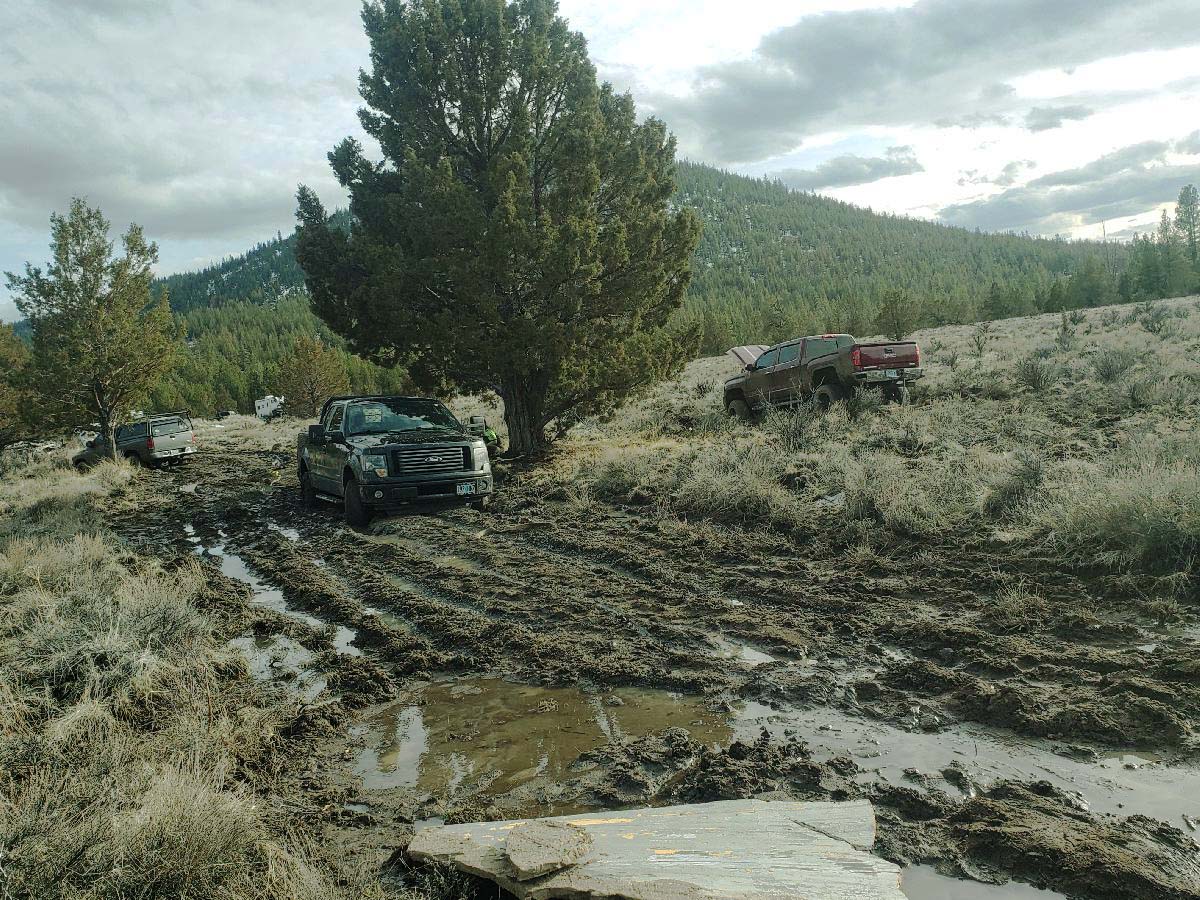 Marc later sent us this note about the recovery: "I became aware of the need for a recovery Sunday morning at around 8 a.m. I contacted Lonney and let him know my schedule, which unfortunately I could get out there until early afternoon. He was attempting to pick up a non running Suzuki Samurai in a undeveloped subdivision outside of Beatty, Oregon. When he was trying to get to the samurai he became stuck in a muddy driveway about 300' from the Samurai.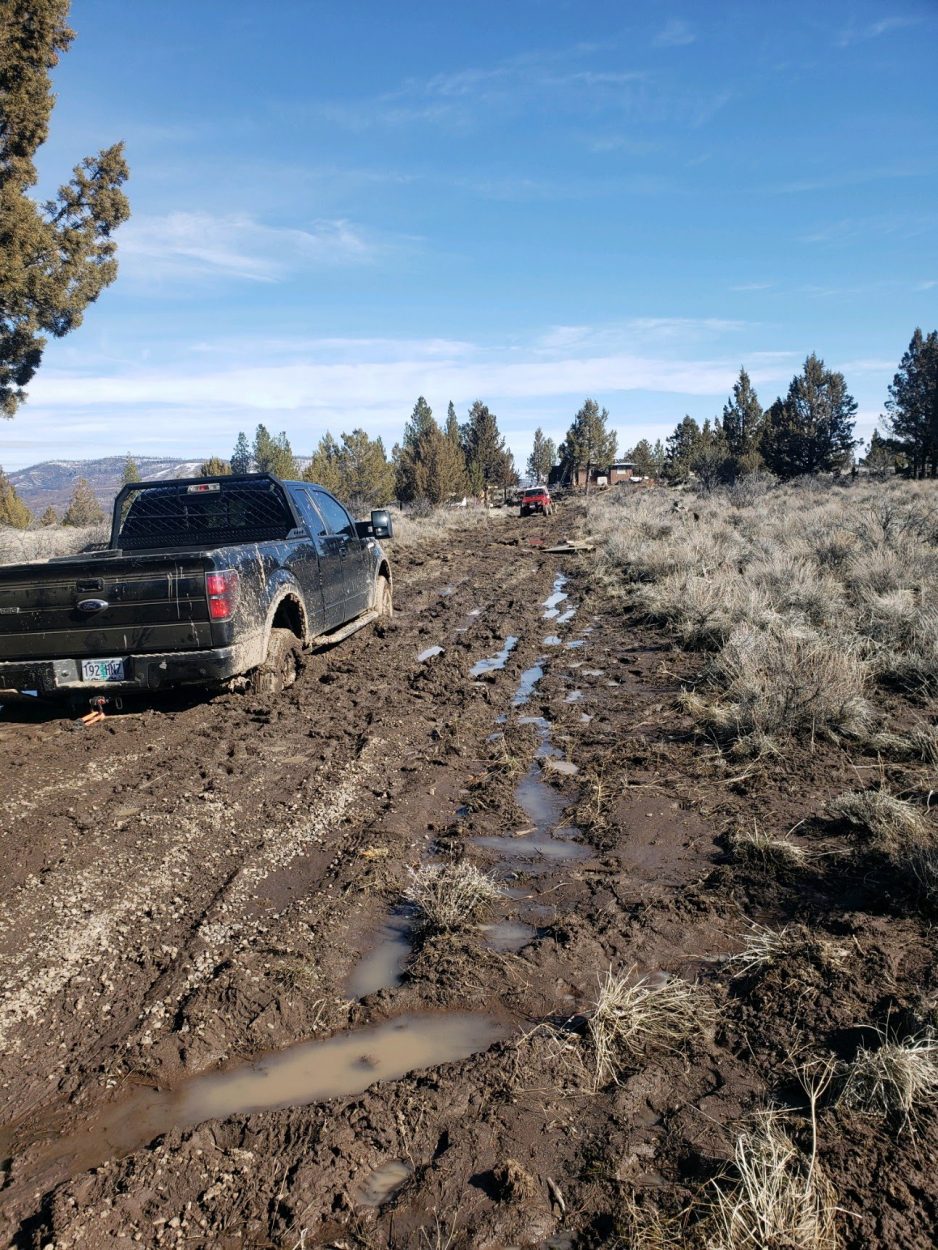 When I got to the area where Lonney was stuck was only able to get within 400' to winch him. He was able to tie on to the samurai with his f150 and I was able to connect to the rear of his pickup. We were able to winch both vehicles to dry solid ground within a couple of hours. Had to reset and rearrange a few times but it was nothing too fancy or carried away. The biggest challenge was the distance that needed to be winched. The high desert can get pretty messy when the snow melts.
The owner of the property also had a couple of vehicles broke down and stuck on the property and I assisted him with one as well."
As always, thank you Marc, awesome job. You saved the day, for sure.